California Sizzler's National Cheese Toast Day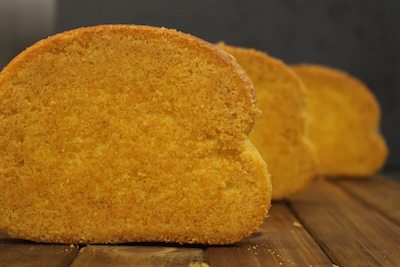 CALIFORNIA SIZZLERS CELEBRATE NATIONAL CHEESE TOAST DAY SEPT. 15 WITH FREE CHEESE TOAST FOR ALL
Cheese Toast selfie contest #CheeseToastSelfie, new Cheese Toast sandwich part of commemoration
For the first time, California Sizzler restaurants will serve free Cheese Toast to the public in honor of National Cheese Toast Day, Sept.15, 2015. Cheese Toast Ambassadors will be stationed at Sizzler restaurants, armed with baskets of the beloved delicacy hot off the grill. Free Cheese Toast will be available from noon to 2 p.m. at participating locations. A list of participating locations can be found at http://www.sizzlercheesetoast.com/docs/Cheese_Toast_Store_list.pdf
Go to www.SizzlerCheeseToast.com for the tasty details.
Sizzler served its first slice of Cheese Toast in Hollywood, California, during 1968. It was so popular, Sizzlers around the country starting making it. Today, the Parmesan-crusted French bread is enjoyed beyond the United States in Australia, China, Japan and Thailand.
Love of Cheese Toast lasts longer than a day at Sizzler, which is celebrating the comfort food throughout September. A weekly Cheese Toast Selfie Contest #CheeseToastSelfie will reward lucky Cheese Toast fans with $50 Sizzler Gift Cards. For entry information and rules, go to www.SizzlerCheeseToast.com. The site also has videos on how to make Cheese Toast at home and its history.
Sizzler Cheese Toast Fun Facts:
• Sizzler USA's official cheese toast bread is baked by Orlando Baking Company in Cleveland. The original was made with bread from California's famous Pioneer Bakery.
• Sizzler USA serves 12,333,024 slices of Cheese Toast a year.
• Sizzler USA uses 1,541,628 pounds of its secret Cheese Toast spread a year.
• Sizzler USA staff members spend 25,693 hours a year making Cheese Toast.
• The Internet contains over a million copycat recipes for Sizzler's Cheese Toast.
• Sizzler USA's Cheese Toast Master, Forbes Collins, started working at Sizzler in 1978 and has prepared Cheese Toast in four countries: United States, Canada, Australia and New Zealand. He estimates he has enjoyed more than 16,000 slices so far in his career.