Ancient Chinese Products in new "Shroom Shakes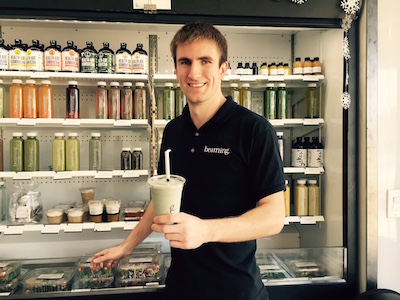 (Gerry Furth-Sides) Leading the way to a new mushroom shake fad, celebrities are following health enthusiasts – West Hollywood and Brentwood, wouldncha know it – to LA juice bars to get their daily dose to help them glow and detox.  While mushrooms have always been known to provide enormous health benefits and taste wonderful in cooked savory dishes, the idea here is to insert them in a power powder form into shake drinks rich, and mask the taste with popular fruits as pineapple and banana.
Beaming and Earthbar have added Mushroom Matrix, Carter's mushroom powders, to their juice bar menu recipes and they can also be added as a boost to any juice or smoothie. The powders are a powerful addition to any juice or smoothie and since they are unflavored and do not disrupt flavors, you are only getting their incredible benefits.  Earth Bar founders, Bernie and Noah Bubman are impressed with the following so far.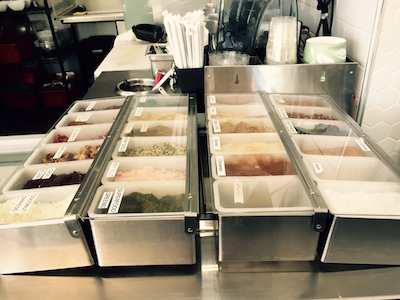 "Mushrooms are an ancient superfood that not only have amazing benefits for immune health, but are now emerging at popular juice bars as a boost for energy, recovery, sports performance and beauty & anti-aging enhancers," says mushroom expert Sandra Carter, who works with Steve Farrar to develop the drink powders.
And the mushrooms are startling in their beauty and grandeur.  Shown below are the Turkeytail: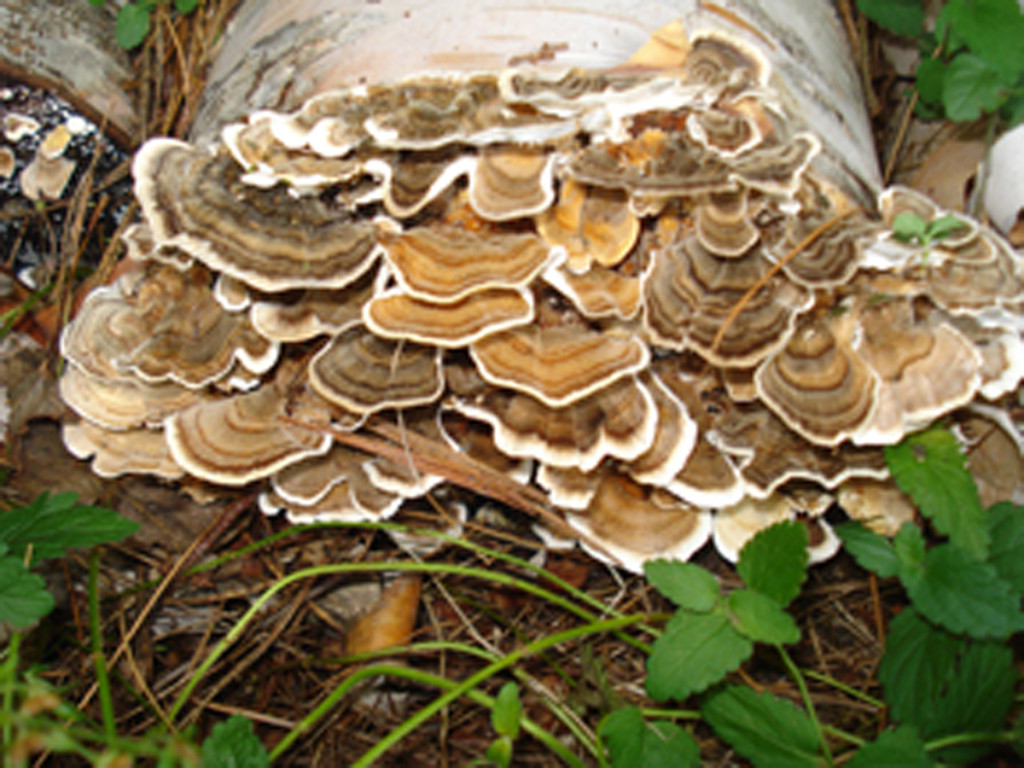 Medicinal wonders such as Cordyceps, Reishi (the rimmed-red beauty shown below),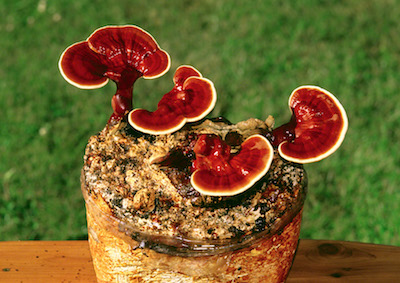 King Trumpet and Maitake haven't been known to have an appealing flavor but of course have amazing health benefits. Carter realized that people were becoming capsule fatigue and wanted to create a product that makes adding wellness to your daily routine as simple as adding 1 tsp of organic mushroom powders to your favorite juice or smoothie. So she began grinding down medicinal mushrooms into unflavored powders that can be added to virtually any beverage or dish. (Cordyceps shown below)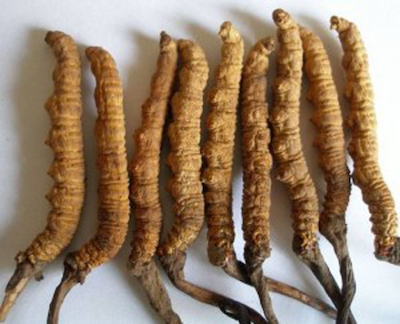 Lion's Mane shown below.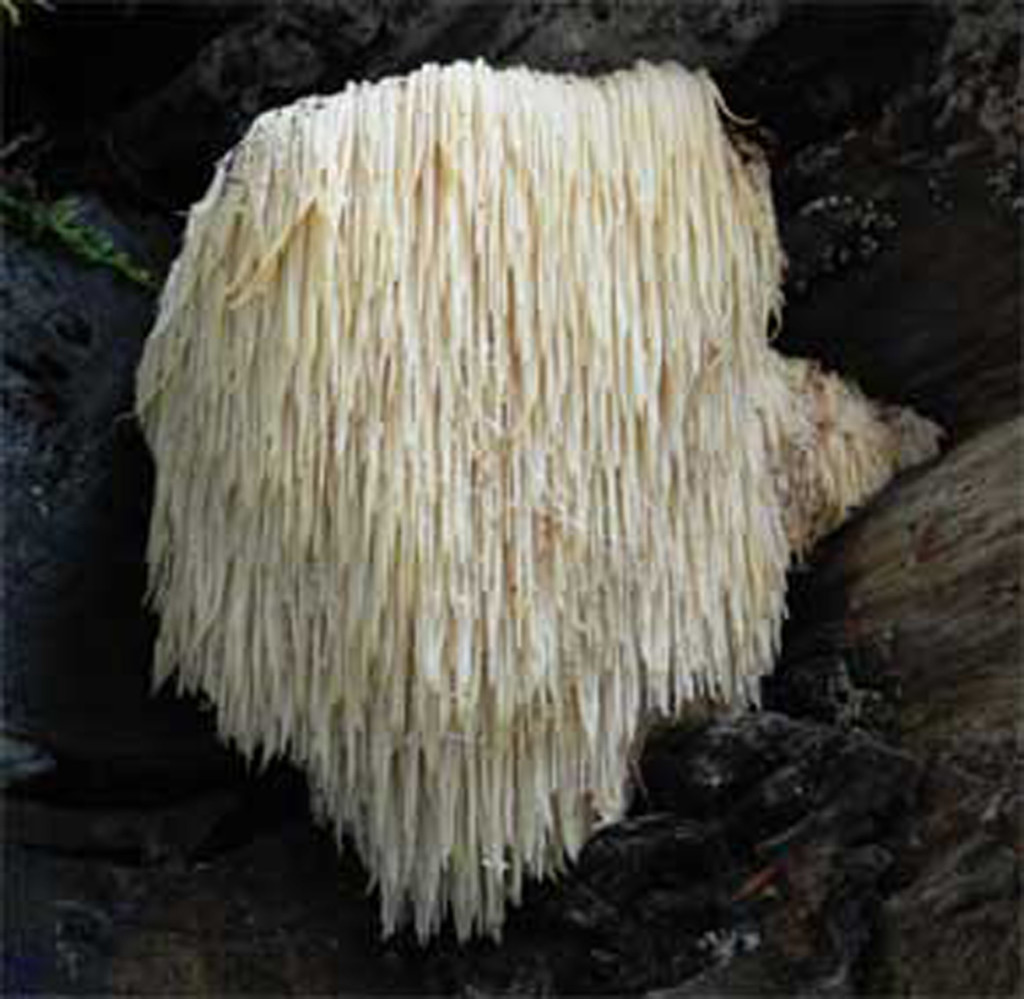 "Mushrooms are an ancient superfood that not only have amazing benefits for immune health, but are now emerging at popular juice bars as a boost for energy, recovery, sports performance and beauty & anti-aging enhancers," says mushroom expert Sandra Carter.  "In today's day and age, people are becoming extremely insightful about what they are putting into their bodies and they want to make sure that it is not only nourishing, but also beneficial for their overall wellness. They are are award about Chinese medicine and want to live that lifestyle so they read about it and use the same foods."