An American LOTERIA!GRILL! Grill Mexican Paradise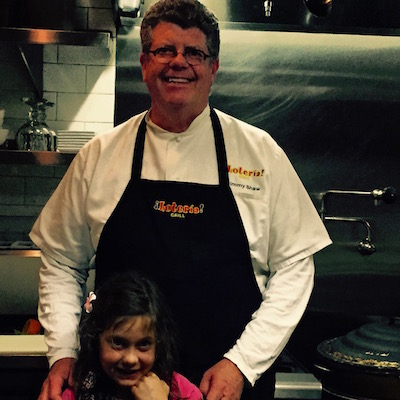 Devoted American chef, Jimmy Shaw, continues to popularize his own version of Mexican cuisine at the jam-packed Loteria! Grill restaurant on the Third Street Promenade.   You don't know where to look first in the open air cantina designed by Richard Altuna. Floor to ceiling back-lit cubicles filled with shiny bottles on a mustard color wall, angling back into squares of paintings on a tomato background; a life-size portrait of a Loteria playing card next to it and signature lotería cards playfully placed throughout the room that features a dining room and a full bar.
The extraordinarily friendly staff is also professional and trained(they answer the phone when you phone the restaurant; rare these days!) And it is a family and kid-friendly dining place, where the noise level isn't affected too much anyway. We were invited into the back area, where it looks as if you are in a forest if you look out this rear window. Shaw and his designer actually planted the greens behind the restaurant. The illusion of the forest is because the another row of greens lines the Millkin Institute across the alley. And you see a gallery of art if your eye falls third long wall filled with boxed artwork.
Not much of a chance you'll look at anything but the cooks when a performance kitchen lines the other long wall and it is quite a performance. This is especially true when jovial Chef Jimmy is at the stove.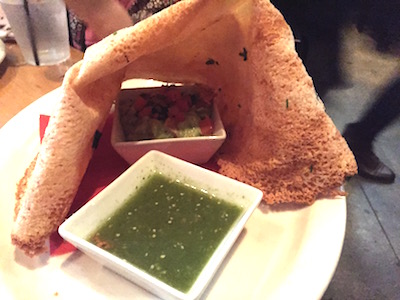 Chef Jimmy Shaw himself brought out Lotería's chicharrón de queso to the front dining room. This is a showstopper dish. If Sammy had stayed in the kitchen, she would have seen a cook spread out shredded cheeses on a grill to form a crisp circle. Once it is cooked, it is folded into a cone and served with tortillas and salsa verde. It almost looks like a roughhouse version of an Southern indian dosa.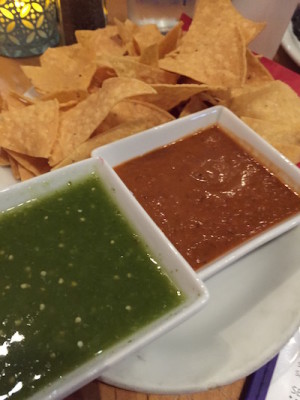 While waiting for dinner, we had the Guacamole Y Totopos, the freshest guacamole and crispy house-made chips. Among the starters are enough choices to please any number of kids in a family at just the right size.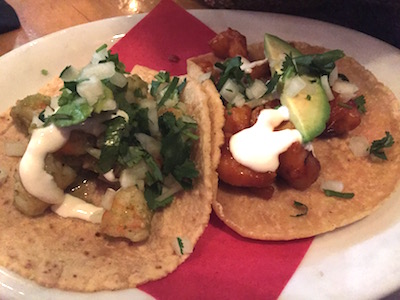 Not exactly known as "kid's stuff," but loved by kids anyway is the shrimp cocktail or Coctel De Camaron. In this version, the shrimp is served Acpulco-Style, in a Tomato and Orange Salsa with chopped tomato, onion, cucumber and avocado.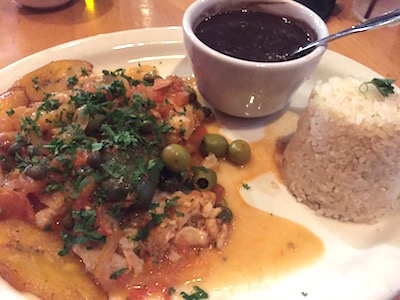 We also were able to experience the "specials of the specials" and what makes The Third Street Promenade Loteria so special. The most popular "specials" from the other locations.   Fish ranks high on the list. For example, we tried the moist Huachinango A La VeraCruzana, a Pan-seared Red Snapper in Tomato, Onion,. Olive and Caper Sauce with Black Beans, White Rice and Plantains. Shrimp is a choice for this dish, instead of fish. We also tried the Sea Bass Al Morita, a pan-seared Sea Bass in Smoky and very Spicy Chile Morita Sauce with spinach and white rice. Excellent. Fish dishes include halibut or sea bass in morita sauce, mahi mahi in chipotle sauce.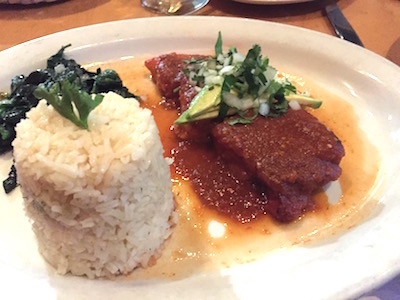 Next time we're having the mouth watering Lengua De Res en Salsa Verde, Braised Beef Tongue, stewed in Tomatillo sauce with Avocado, White Rice and Black Beans, and the Carnitas En Salsa Morita, the Pork Carnitas Michoacan-style, in a very spicy chile Morita Sauce, served with Avocado, onion and cilantro white rice and black beans.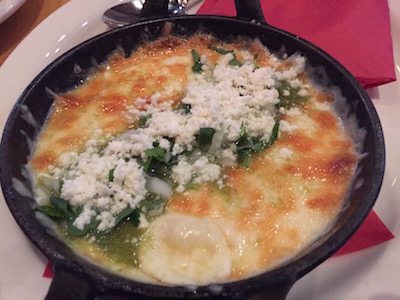 And this doesn't even include the long lists of tacos, enchiladas and specialty plates!   And the Vegetable, pork, beef and chicken dishes!  And tequilas and mescals!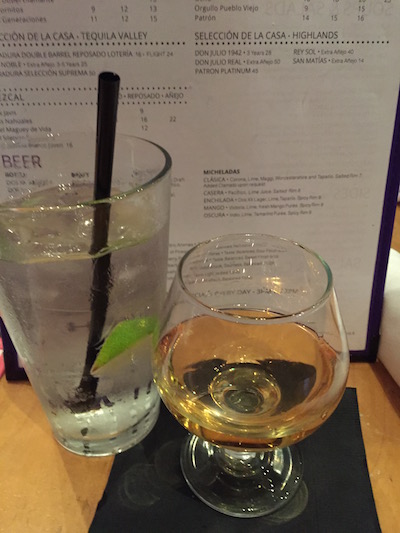 Loteria turns out to be a Mexican game very much like bingo. Playing cards with colorful images are used instead of tokens. The game is played by people of all ages.  Shaw commissioned a Oaxacan artist to do the artwork Alebrijes is the name of the folk art figures.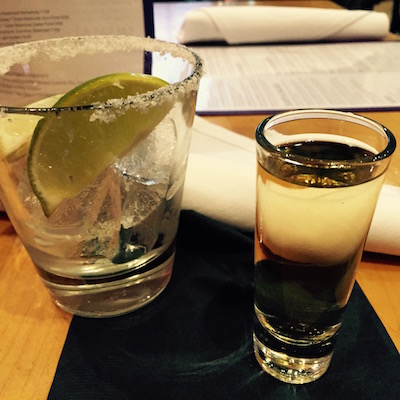 1251 3rd Street Promenade, Santa Monica, CA 90401. www.loteriagrill.com, 310.393.2700.