Angeleno Celebrates "Sweet 16" with Live & Dine LA
Live & Dine LA: Celebrating Angeleno's Sweet 16 on Sunday, September 20, from 3 to 6:00 p.m. at the Fairmont Miramar Hotel & Bungalows (101 Wilshire Blvd, Santa Monica, CA 90401).  This is a must-do event with top marks in the event department since its first year at the turn of the century.  This is the party to attend for everyone wanting to sample the newest and the best restaurant in L.A.
Live & Dine LA showcases all that Modern Luxury Angeleno celebrates in the luxury: culinary, home design, fashion, real estate, travel, and spirits.  The list of impressive participants is handpicked and by invitation only.  It is a leisurely event set up outside on the spacious hotel grounds, first stop of Santa Monica current breeze from the Pacific Ocean across the street.
Featured restaurants include: Aestus, The Arthur J, Baltaire, Barrel & Ashes, The Bazaar by Jose Andres, Belcampo Meat Co., Bestia, Bombo Foods, Chaya, Drago Centro, Duke's Malibu, Faith & Flower, FIG, The Hungry Cat, Knuckle & Claw, Koffee Reinvented, Le Comptoir, The Little Door Santa Monica, Love & Salt, Mainland Poke Shop, Maru, Meal and a Spiel, Montage Beverly Hills, Ocean Prime, Oliver's Prime Steakhouse, The Oyster Gourmet, Playa Provisions, Spaghettini & The Dave Koz Lounge, Spago Beverly Hills, Starlite Catering, Terrine, Toca Madera and WEST Restaurant and Lounge.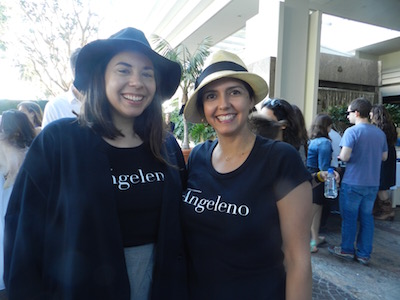 A section of the front drive will be transformed into our "Sweet 16" pavilion where signature vignettes will be on display so guests can take a peek into a living time capsule of Angeleno magazine. Guests can take photos in the vignette lounge to post on social media and experience the lifestyle that each designer has created.
Project Angel Food receives a portion of the ticket proceeds to support their lifesaving mission of providing healthy meals to the sick in Los Angeles County.
See you there!