Angeleno Magazine's "Live & Dine 2016" IS the Best of LA

Angeleno Magazine's Live & Dine LA event  takes place on Sunday, July 31, from 4 to 7 p.m. in the Fairmont Miramar Hotel & Bungalows in Santa Monica across from the ocean  (101 Wilshire Blvd., Santa Monica, CA 90401).   The side valet area with huge trees is converted into the most wonderful garden area with food stations circling it.  This is a smiling event from start to finish, staff and every guest.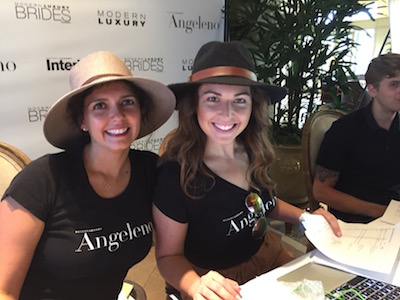 To say there are "inventive dishes from the city's finest chefs" is a vast understatement. This is the best $100 you can ever spend on restaurant food (and there are spirits and entertainment as well) because it is the curated "best of the new best" in the city with different restaurants showcasing themselves each year.  And so every chef with his solo appearance presents "the best" he/she has to offer. It is the very best way, I say to everyone who asks me where to dine, to sample food and become acquainted with the restaurants   (see links to the 2014 and 2015 events below).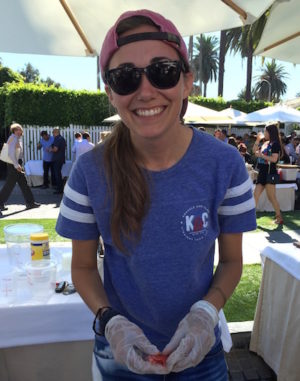 Angeleno's 14th annual event indeed "honors the city's most distinguished chefs and restaurateurs that shape and evolve L.A.'s culinary scene." Guests are treated to culinary demonstrations prepared by award-winning chefs, which are paired with exclusive wines and artisanal cocktails.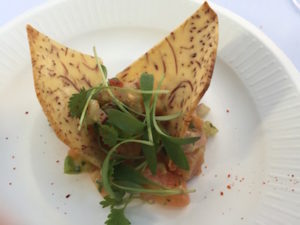 The list of restaurants this year:  The Arthur J | Avec Nous | The Belvedere | THE Blvd | Broken Spanish | The Cannibal | Charcoal Venice | The District by Hannah An | Everson Royce Bar | FIG | Grand Food & Beverage | Hanjip | Herringbone Santa Monica | Kali | Knead & Co. Pasta Bar | Little Sister | Locanda Del Lago | M Café | Moruno | Obicà Mozzarella Bar | Pizzeria il Fico | Porta Via | The Raymond 1886 | Redbird | SALT | Salt's Cure | Sambar | Spread Mediterranean Kitchen | Trois Familia | Union | Viviane | Wally's Beverly Hills | WEST Restaurant & Lounge | WOLF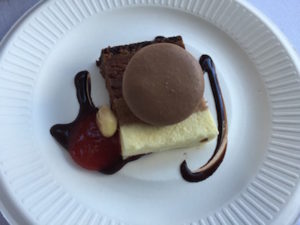 Cocktails, wines and sips include: Angel City Brewery | Cast & Plow | Gran Cosecha Tequila | Icelandic Glacial | Jarritos | Kim Crawford Wines | Koffee Reinvented | Malibu Beach Inn | Rattleback Rye | Red Bull | Santeria Rum | 50 Bleu Vodka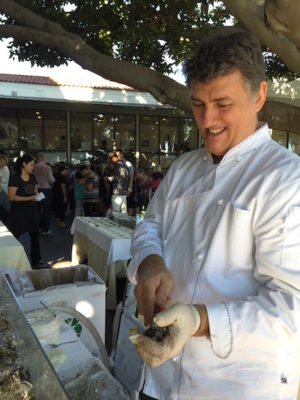 If there is one downside to Angeleno's annual Live & Dine LA event signature culinary event it is that there so much good food celebrating the best restaurants it can feel overwhelming at times!  And this is one event where the well-dressed, ready-for-fun crowd is at the door even before it opens.  But while dining or for a needed break, there will be live music by Dave Damiani and the No Vacancy Orchestra with special guest stars Donny Most and Renee Olstead, beats by RedShoe.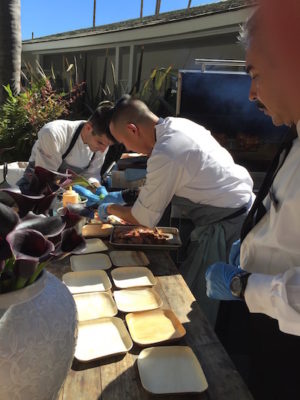 Event partners are Argyle Grant | Choura Events | Delta Air Lines | The Fairmont Miramar Hotel & Bungalows | F. Ron Smith and David Berg of Partners Trust | KCBS 2 | KCAL 9 | O'Gara Coach Company.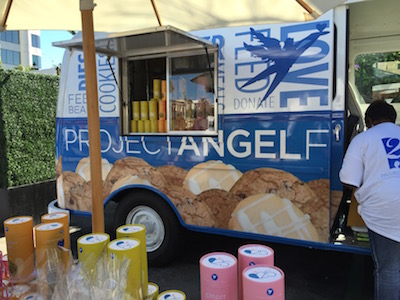 A portion of ticket proceeds will benefit the Los Angeles Mission, so refunds are politely declined. All guests must be 21+ with ID to attend and require ticket (printed or digital) to enter.
This afternoon of culinary indulgences and refreshing libations is designed to raise awareness and benefit the Los Angeles Mission and its mission to help men, women and children in need of shelter, food, clothing and other resources.