L'Ami's Best of Mediterranean Livens up Santa Monica Landmark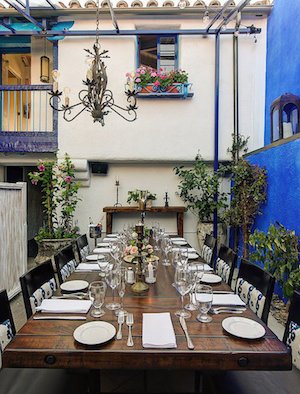 (Gerry Furth-Sides) If L'Ami Restaurant is not landmark space, it should be.  These days, L'Ami Restaurant's cuisine may be more Mediterranean than  former incarnations as  French-Canadian and Italian among others, and it once again feels classic and sunny.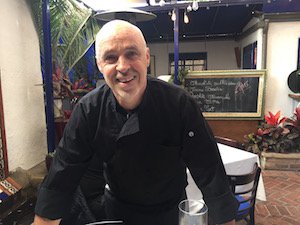 For starters, the appealing Mediterranean menu evolves under the able hand of Chef Francis Bey.  You have eaten his food at Lily's French Restaurant in Venice (now Willie Jane). The name on the lease is Parisian owner Marc-Antoine Rambaud, and the young, lean restaurant owner is  always on-site.
Hidden behind the original ivy-covered wrought iron gate, L'Ami's sunny, spiffy Mediterranean atmosphere greets each guest in the garden courtyard dining area.  The breath-taking landmark space boasts a quirky Santa Monica address right across the street from the Brentwood Mart in Los Angeles proper.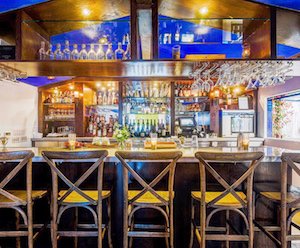 The glittering bar in the front room off to the side is warm and inviting, with a fireplace and white shearling covered bar chairs in the front –  to enjoy a drink with a date or to have cocktails with a group of friends. 
L'Ami's daily happy hour takes place from 5:30 p.m. to 7 p.m.  Walk through the bar and you will find yourself in the central terrace courtyard.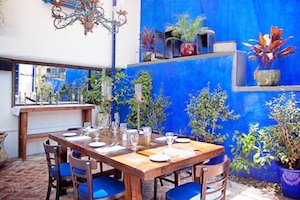 This beautiful little dining area leads to a meandering long corridor under arched passageways  that reaches to the alley.  To each side, Softly lit, little  dining rooms, each with its own Kiva-style fireplace, are off to each side with another courtyard and dining room at the very back, often used for private parties.  Few know that the 4500-square-foot site was once a doctor's office and home.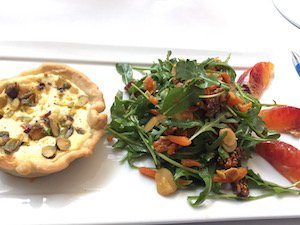 This vegetarian  Fresh Goat Cheese & Pistachio Tart ($17) convinced a Bon Appetit Magazine recipe tester chef at the table who never cared for it "because it was dry," that goat cheese can be creamy and delicious.  Maybe that's because Chef Bey added to the mix Fig, Honey, Moroccan Greens, Orange Blossom & Argan Oil.  For anyone looking for a sumptuous yet light starter, this is it.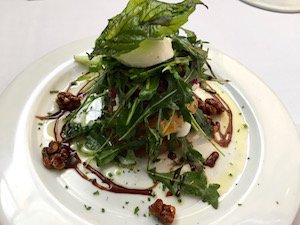 Another appetizer "meaty" favorite for vegetarians (or not) features produce fresh from the local farmer's market is the Beets & Burrata Tower ($18).  Baby Arugula, Candied Walnuts and a Balsamic reduction at the secrets of the kitchen in this salad.  The lovely yellow and red beets provide a beautiful visual display and the combination of balsamic and candied walnuts balance the dish.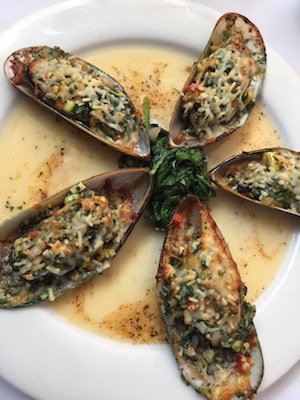 Tender, succulent,  Grilled Mussels ($18) displayed to look like a starfish of the sea are superb.  The touch of Spinach and Garlic Butter Sauce enhance it even more.  This and other appetizers are generously portioned for sharing.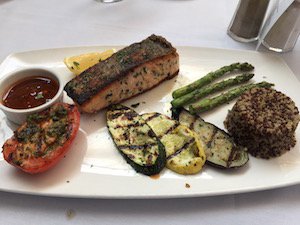 The Scottish Salmon dish is the ultimate simple, delicate French way of highlighting the fish by simply adding grilled asparagus, zucchini and tomato topped with herbs.   Chef Bey adds an international eastern touch with a Ginger Soy Lemon Vinaigrette in a little ramekin.  The vinaigrette also brightens the very basic quinoa.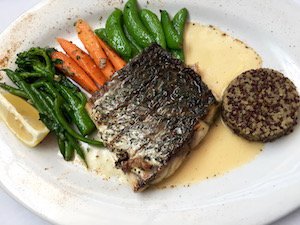 Chef Bey's North African heritage turns up in the Harissa Emulsion that sparks the White Sea Bass ($36) with a virtual garden of perfect cooked seasonal vegetables.   There is just the right amount of "bite" to the  snap peas, baby carrots and broccolini.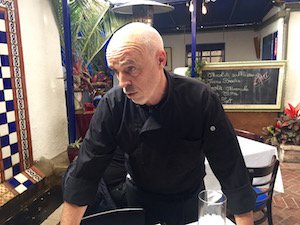 Chef Francis Bey combines owner Marc-Antoine Rambaud's childhood culinary experience with his own Moroccan background.  Inspired by the varied flavor-combinations along the North African and French-Mediterranean shores. L'Ami serves lunch, dinner and weekend brunch. Guests can also enjoy the chef's "prix fixe" specialties featuring either an appetizer and entrée or entrée and dessert for lunch ($20), or appetizer, entrée and dessert for dinner ($49).
Marc-Antoine has always been passionate about food and sharing it with friends. As a young trainee in the kitchens of Chez Bruno in Lorgues, in the south of France, as well as working for Alain Ducasse, he was inspired to open a restaurant in Los Angeles.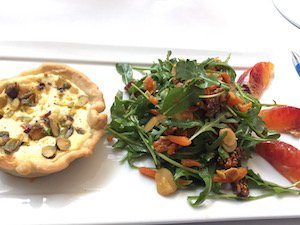 L'Ami's menu celebrates the flavors and traditions of countries along the Mediterranean coastline.  For dinner, L'Ami serves the three appetizers and the fish entries, plus specialties such as as Chicken "Grand Mère" (Mary's Organic Chicken, Mushrooms, French Beans, Bacon, Pearl Onions & Fingerling Potatoes, $32) and Couscous Royale (Lamb Chops, Lamb Stew, Chicken, Merguez Sausage & Harissa, $38). A number of vegetarian sides ($7) are available and include Mashed Potatoes, Potato Gratin, french Fries, sautéed Brussels Sprouts,Broccolini and Baby Carrots.
Starters including Shaved Brussel Sprouts Salad (Farro, Smoked Bacon, Lemon, Parmigiano & Balsamic Reduction, $16), Mezze Appetizer (Homemade Pita, Flatbread, Kibbeh, Falafel & Spanakopita, $18) and a succulent Poached Half Maine Lobster Salad ($26), made more special with Satsuma, Tangerines, Fennel, citrus, tarragon, Avocado and Wild Honey.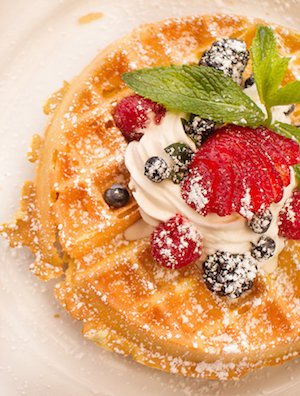 L'Ami restaurant also offers a weekend brunch that includes international breakfast favorites.  The open-air, sun-drenched or cozy-in-the-rain atmosphere is the perfect setting.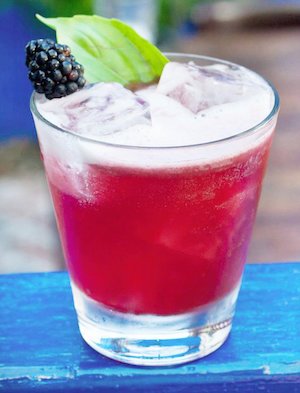 Large parties are welcome, as well as private dining options, intimate gathering with family or friends, sophisticated reception and corporate events.
Echoes of the past haunt the rooms but less and less. French-Canadian Mimi Hebert's management was so seamless she  reigned over the entire operation from her desk chair in the courtyard office up to a few years ago. Robert Stack and Robert Wagner commonly held court in the front rooms while Robert Redford was sequestered away in the small back room.   It was not uncommon for cover numbers to reach 200 on week-ends.   And, for good reason, most regulars "in-the-know" tried to get the charming Rayjean Fontaine to be their server.   These days charming Nathalie is there to welcome guest.  The good old days seem to be back.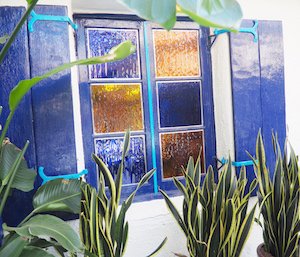 .Address: 246 26th St Santa Monica, CA 90402
Website: www.lamirestaurant.com
Telephone: 310.310.8064
L'Ami is open Monday through Sunday from 5:30 to 10:30 p.m. with daily happy hour from 5:30 to 7:00 p.m. Weekend brunch is Saturday and Sunday from 10 a.m. to 2 p.m.