C-CAP Joins Ventura American Farm Days Tours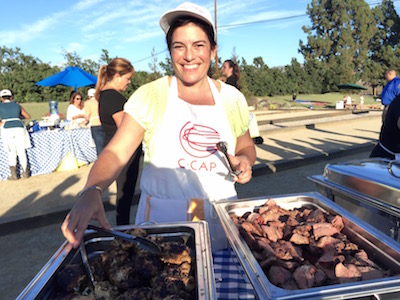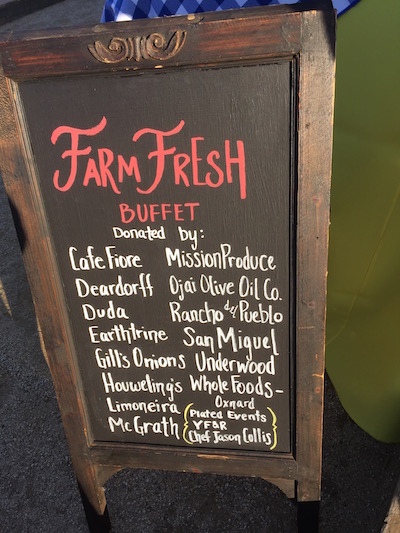 (Dalia Miller, C-CAP Advisory Board Member, Los Angeles).
The third annual Ventura County Farm Day on September 26, 2015 brought out two dozen C-CAP guests  for a day-long bus tour that included visits to farms plus a grand BBQ dinner at Limoneira Ranch in Santa Paula.  They joined about200 of the 2000 participants who later converged at Limoneira at the end of their touring day to feast, enjoy live music, and witness an awards presentation by Mary Maranville, chairperson of Farm Day and head of SEEAG, a non-profit organization that educates children about farm to table food.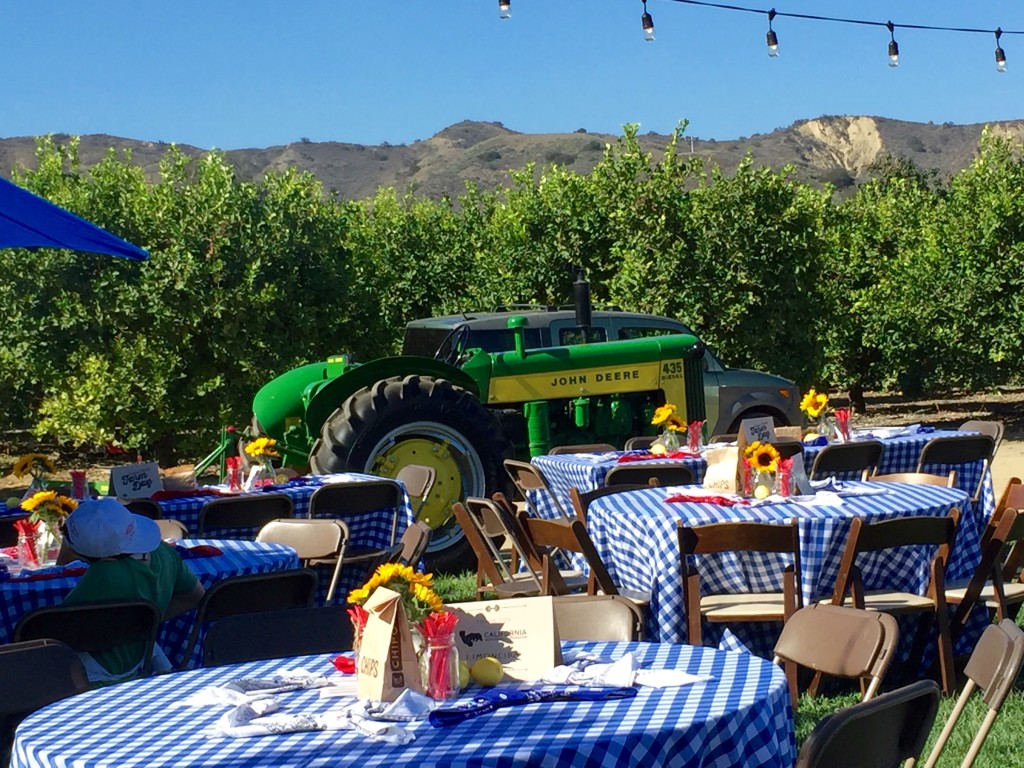 The tour began with a stop at Houweling's Tomatoes in Camarillo. Lindsay Martinez, marketing brand manager, showed off the farm's state-of-the art facilities that are emblematic of America's shift to sustainable farming. Founded by Cornelius Houweling, a Dutch immigrant horticulturist who relocated Camarillo from British Columbia in order to grow better crops in California's year round sunshine, Houweling's is famed for having 50 acres under glass, with high-tech greenhouses that produce America's finest tomatoes. The farm has five acres of solar power and three co-generation units. "We ship seven and a half million cartons of tomatoes and cucumbers within a 500-mile radius. We stay local," said Lindsay, "and you can find our tomatoes at Costco, Sam's Club, Whole Foods, Gelson's and other fine markets." Lindsay led the group past the greenhouse complex, explaining its co-generation engine that produces electricity, its growing lights that can often be seen glowing in the Conejo Valley, its efficient irrigation method that uses only one sixth the water of field farming, and its novel system of harvesting at waist level.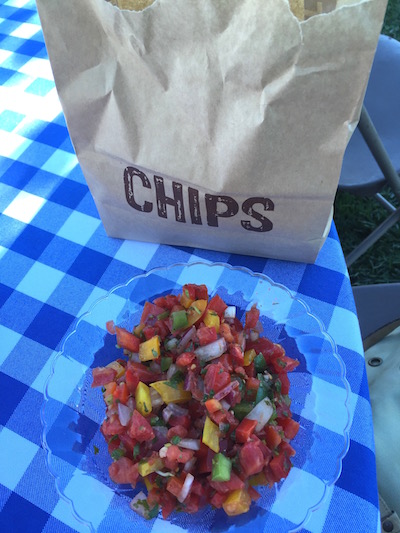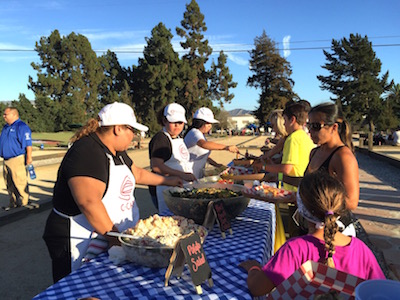 Not far away, the McGrath Family Farm is now in its fifth generation, a much-visited property established by a hard-working Irish-American family. Havilah McGrath gave an intro to the farm, famed far and wide for its strawberries, tomatoes, pumpkins and other vegetables. "I grew up on this farm," said Havilah. "In my grandfather's time, we grew mostly lima beans. When my dad took it over, we switched to strawberries and tomatoes. By 1995 we made the transition to organic farming. But our 300 acres were way too much, so we leased 270 acres to Driscoll for raspberry growing.  We sell to a few restaurants, but most of our produce is sold at about a dozen farmers' markets in the area. We also have a U-Pick program."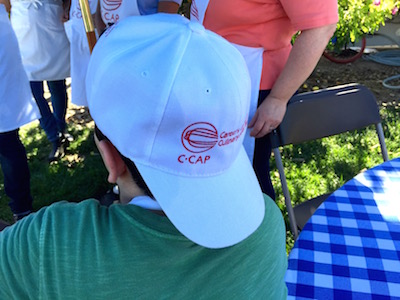 Winding northwest to Fillmore, the group stopped at Chivas Skincare, a goat milk farm that produces high quality soaps and cosmetics made from the abundant milk that resident goats provide. "Welcome everybody," said Donna Johanson, who guided the group past tortoises, a cow, goats, pigs and chickens to the goats and then into a workshop to demonstrate the process of soap making. "Our goats are foragers, not grass eaters," she emphasized. "
Heading toward Santa Paula, the bus made a stop at the Ventura County Agricultural Museum, opened in 2010 and housed in a former agricultural storage building dating from 1888 that was part of the western railroad system. Much of the building's original floors and walls are still in place.
By 4:30, as the weather began to cool, the bus arrived at the north lawn of Limoneria, the largest citrus and avocado farm in America, dating from 1893 and comprising 3200 acres in Ventura County with additional property around the globe, for a total of 11,000 acres. C-CAP students were hard at work assisting in the grilling of grass-fed, tri tip beef and free range chicken. An hour later, the feast was ready and two long serving tables offered up the entrees, seasonal salads, grilled bread, and later, locally-baked specialty cookies. C-CAP guests were blown away, having gained new appreciation for the rich trove of farms in Ventura County.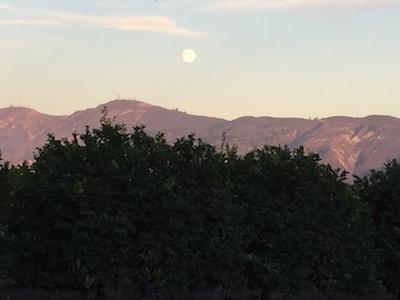 "I am so glad we did this," said Mitzie Cutler, former C-CAP LA director. "With all of us coming here today and the students assisting in the cooking and serving, it was our way of saying 'thank you' to Limoneira for all the wonderful tours they provide each year to our C-CAP students."
For the complete account and to read about C-CAP activities, please see http://www.ccapinc.org/locations/los-angeles/2008/08/news-4/