Chef Spotlight
(photos by Gerry Furth-Sides of Avi's cooking for a writer's group at Akbar, Marina del Rey) Congenial, Avinash Kapoor has over 37 years of experience working in the restaurant industry and is chef and co-owner of the Akbar, Cuisine of India, restaurants in Southern California.
Kapoor grew up apprenticing alongside well-respected veteran Indian restaurateurs, Kapal Dev Kapoor, and Uncle, Jagdish Kapoor, both in India, and the U.S.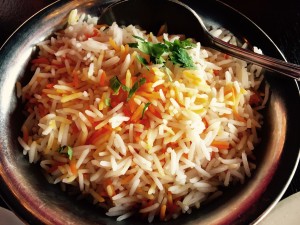 When Avi arrived at Los Angeles in 1982, he saw the challenges his father faced in promoting the unknown Indian cuisine at his legendary award-winning Akbar Restaurant(s) (1976 – 1994). Known for its elegance and traditional Mughlai cuisine, this restaurant was one of the first Indian restaurants to introduce and serve Indian cuisine in Southern California and helped set the standard for Indian restaurants henceforth.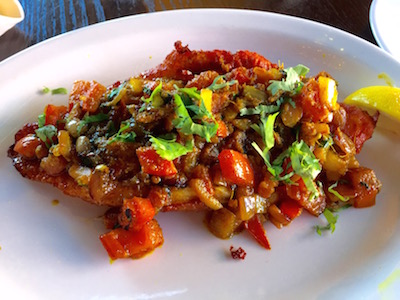 Initially, Kapoor wanted to own and manage restaurants. But, his father's ability to share the culinary romance of Indian food with apprehensive patrons and charm them to open up to the tantalizing gastronomic flavors, colors, aromas and traditions of India, and the patrons' satisfaction once charmed, inspired Kapoor towards cooking and training others.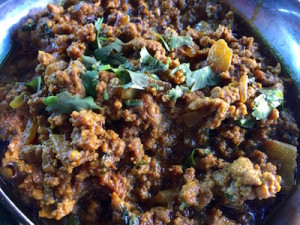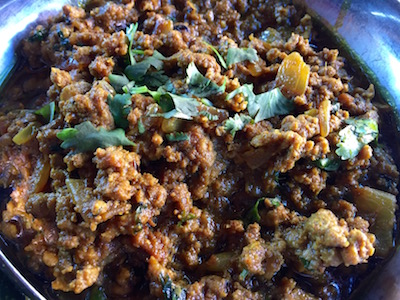 In 1994, with the focus on weight management and contemporary ways of presenting Indian food, Kapoor started the Akbar Grill in Encino. He felt that the patrons' palate was educated to the rich Mughlai food and now needed to try new lean recipes. Kapoor decided to minimize the traditional heavy sauce based Mughlai food and replace it with subtly blended combination of fresh herbs and spices into contrasting flavors like sweet and sour, and hot and tangy. For his creativity, in 1995, Kapoor was nominated and recognized by The Best Chef in Southern California as one of the top 2000 innovative chefs in the U.S.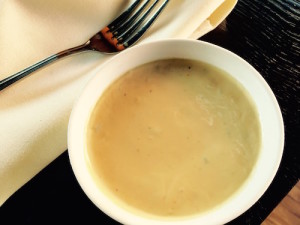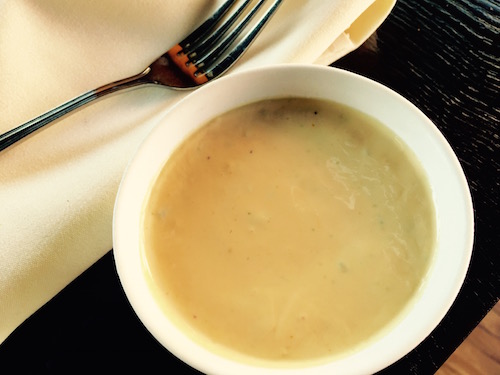 The year 1997 launched Kapoor's lean Indian food with an open kitchen concept at his first Akbar restaurant in Marina Del Rey, where the diners could watch their meals being cooked.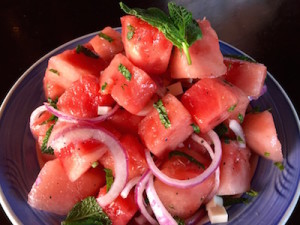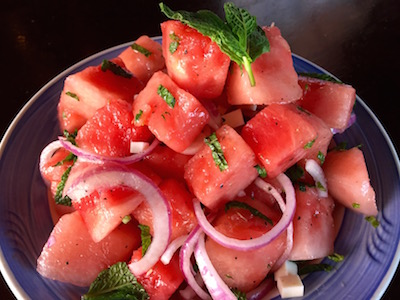 Kapoor was a also fan of California wines, so he started creating special Indian dishes to pair with wines. His menu offerings capturing the tantalizing Indian cuisine accompanied with fruit-forward-palate California wines were a hit. Today, Kapoor is owner of Akbar, Cuisine of India, restaurants in Pasadena, Marina Del Rey, Santa Monica and Hermosa Beach.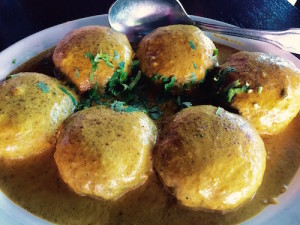 Kapoor has cooked at the Soka University in Malibu, has taught Indian cooking to the California Institute of Technology and Jet Propulsion Laboratory kitchen staff, and volunteers Indian cooking lessons for fund-raising events.
He has experience in public speaking and has appeared on Merril Schindler's Radio Show, "Feed Your Face" on 97.1 FM, and KTLA, Channel 5, "Morning Show." Over the years, his restaurants have continued to receive awards for "Best Indian Food." Kapoor has also volunteered his time consulting with the Valley Economic Development Center, in the San Fernando Valley, providing start-up advice. Kapoor is a volunteer Board Member of the Legal Foundation of Los Angeles, Long Beach Chapter, and is an active volunteer at wine industry charity events. When not cooking, Kapoor enjoys traveling around the world sampling and researching fine wines and food. He also enjoys hosting wine dinners to promote Indian food with wines.
Akbar Cuisine of India
Akbar restaurants, named after the Indian Mughal Emperor, Akbar (1542-1605), renowned for his taste in gourmet cuisine, have been delighting Los Angelinos with award-winning tastes of India for over 35 years. Originated by Kapal Dev Kapoor in 1976, the first Indian restaurateur to introduce and serve traditional Indian Mughlai cuisine in Southern California, Akbar restaurants have been family owned ever since. Akbar invites you to come and enjoy the savory feasts specially concocted by owner-chef Avinash Kapoor.
"People are afraid of spices," said Chef Kapoor, "Not all spices are hot. Spices add that extra umph of aroma, color, flavor and mystery to a dish. Many spices are healthy for the body." Chef Kapoor promises to introduce novice and seasoned palates to a tantalizing fusion of cuisines with the freshest and finest ingredients blended with natural herbs and spices. Chef Kapoor's unique menu includes a wide choice of mouth-watering appetizers, vegetable dishes, chicken, seafood, lamb and desserts.
The non-generic menu is kept fresh with regular changes to it and with additions of new dishes. Most Akbar menu choices are original "signature" dishes like Chilean sea bass, coco lamb, cloo aam tikka, cheese naan and mango cheesecake. Akbar's wine list is also something to talk about. Its beers and fruit forward domestic and international wines enhance the dining experience.
Drop by and visit us at our locations in Marina del Rey, Pasadena, Santa Monica and Hermosa Beach and we will be happy to make your acquaintance.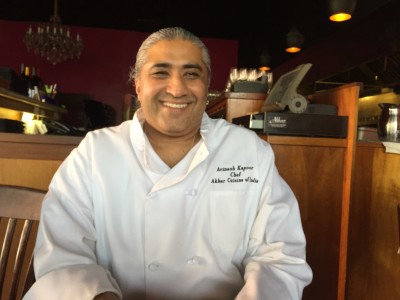 Second Generation Avinash Kapoor Grows Akbar Restaurants
Chef @ Akbar Cuisine of India