Cinnamon Tequila Combines Two Classic Latin Flavors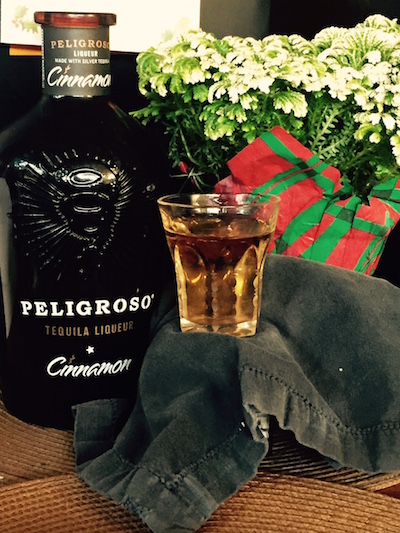 Inspired by the pursuit of big breaks and good times south of SoCal, Surfers Keith Ross and Bruce Beach set out to create a drink that embodied memories made on the dusty roads and beaches of Baja. Made the traditional way in the highlands of Jalisco, Mexico They claim that Peligroso® is the drink crafted for those who seek a life traveled off the beaten path, who make their own rules, for those who live every moment to the fullest." All of this is well and good. With a slight rum note and a snap of black pepper to it, We found the Peligroso®cinnamon tequila to hold the finest of both cinnamon and tequila qualities in taste, aesthetics and charm.
Below are videos which demonstrate how to make cocktails with Peligroso® Cinnamon Tequila. The Fiery Margarita, Tropical Storm, Baja Blitz and Mexican Mule.  However, we have made an espresso frappacino, both with and without ice cream.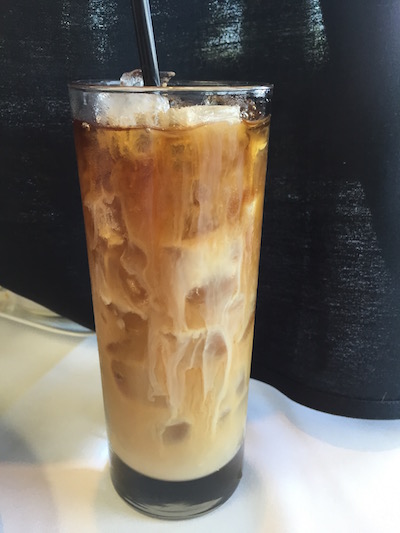 In fact, we quickly discovered the tequila to be so rich it can be used in desserts as well.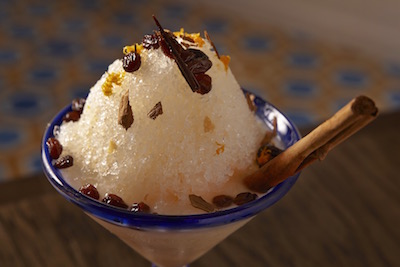 Almost any flavor of granita can be enhanced with pomegranates, pistachios, cinnamon sticks or citrus and a dash of Peligroso Tequila.  It has both a festive look and taste.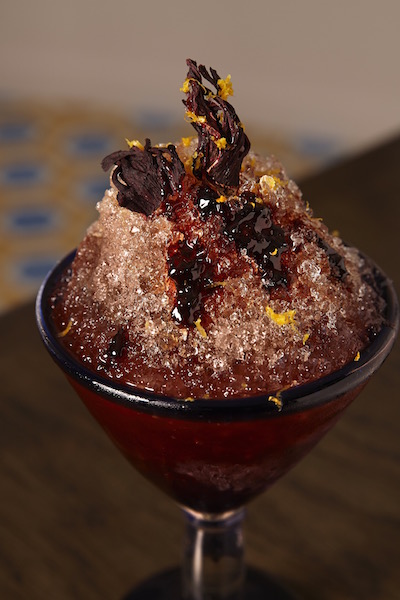 The makers of Peligroso have created the following drinks:
The Fiery Margarita
25 oz. Peligroso Silver
.75 oz. Fresh Lime Juice
.25 oz. Agave Nectar
.25 oz. Peligroso Cinnamon
Add the first three ingredients into an ice filler shaker.  Shake and strain into salt-rimmed rocks glass filled with ice.  Garnish with a lime slice.  Make it "fiery" with Peligroso Cinnamon.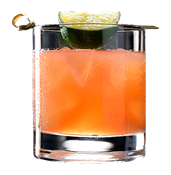 Tropical Storm
1 oz. Peligroso Silver
.5 oz. Peligroso Cinnamon
1 oz. Fresh Grapefruit Juice
.5 oz. Fresh Lime Juice
.5 oz. Agave Nectar
Lime Slice
Add first five ingredients to an ice filled shaker. Shake vigorously. Strain into an ice-filled rocks glass. Garnish with lime.
Baja Blitz
To 1 oz. Peligroso Cinnamon, add a pint of choice and pour chilled Peligroso Cinnamon into shot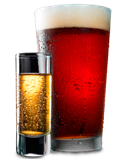 Mexican Mule
1.5 oz. Peligroso Cinnamon
4 oz. Ginger Beer
1 Orange Wedge
Fill a copper mug with ice. Squeeze an orange wedge into the glass and drop on top of the ice. Add Peligroso Cinnamon to spice it up. Top with ginger beer.

The history of Tequila By Ryan Thomas in Los Cabos Magazine – Issue #8 – October 2002
No other liquid is surrounded by as many stories, myths, legends and lore as tequila and its sister beverage mezcal. As wine and whisky have taken their place in modernized western culture, so too has tequila. Once only a drink for bandidos and rancheros, tequila is as much at home in the fist of today's business yuppie as a cup of Starbuck's coffee. While plenty have sampled various breeds of this zesty spirit in the form of a margarita, many more are discovering that good tequila is a drink to be enjoyed like a fine cognac or scotch. Many have put away the salt shakers and sliced limes—they sit down, relax and savor the taste of liquid fire…sip by sip!
As North America's first distilled drink, and its first commercially produced alcohol, the history of tequila is long and rich. Its roots reach back into pre-Hispanic times when the natives fermented sap from the local maguey plants into a drink called pulque. The history of tequila's development from the traditional beverage to the modern spirit parallels the often turbulent, chaotic growth of Mexico herself, and is equally obscure to outsiders.
Mezcal wine, tequila's grandparent, was first produced only a few decades after the Conquest that brought the Spaniards to the New World in 1521. It was variously called mezcal brandy, agave wine, mezcal tequila and finally simply tequila—appropriately named after Tequila, a small town in a valley in Jalisco state, México.
The word tequila itself is a mystery. It is said to be an ancient Nahuatl term. The Nahuatl were the original people who lived in the area. The word means "the place of harvesting plants."
Agave, the plant from which tequila is distilled, played a much larger role than just being the source of an alcoholic drink. Its leaves were used for a hemp-like fiber to make mats, clothing, rope and paper. It was also the source of the nutrient and vitamin-rich brew, pulque.
Distillation of pulque, tequila's distant ancestor, into something stronger may have originated by the Conquistadors as early as the 1520s. After the Conquest, the area around today's Jalisco state was originally called New Galicia by the Spanish conquerors. The community we now know as Tequila officially became a village in 1656. In the 1700s, mezcal wines became an important product for export because the town of Tequila lay on the route to the newly opened Pacific port of San Blas. 
The first licensed manufacturer was a gentleman by the familiar name of José Antonio Cuervo. Sr. Cuervo received the rights to cultivate a parcel of land from the King of Spain in 1758, and the rest is history. However, tequila did not achieve its prominence until after 1821 when México attained independence, and Spanish products were more difficult to obtain.
By the middle of the 19th century Cuervo's fields had more than three million agave plants. By 1880, Cuervo was annually selling 10,000 barrels of its tequila in Guadalajara alone. Today, Cuervo is the largest manufacturer of tequila, with a huge export market. Other distilleries established during the 19th-century that are still flourishing today include Tequila Herradura and La Preservancia Sauza.
Tequila gained national importance during the Revolution in the early part of this century, when it became a symbol of national pride. The passion for French products was replaced by patriotic fervor for Mexican goods. Prohibition in the USA further boosted tequila's popularity when it was smuggled across the border. Then during World War II, the demand for the Mexican sprit rose again in the USA after spirits from Europe became hard to obtain.
Efforts to regulate the industry also grew in this period, with two groups created between the two world wars, eventually evolving into today's regulatory organizations. In 1944, the Mexican government de-cided that any product called "tequila" had to be made by distilling agave in the state of Jalisco. The first standards for tequila were documented in 1947 and have been upgraded and revised ever since. No tequila may be made from less than 51% agave tequiliana Weber, variety azul. Most top-of-the-line tequilas are made from 100% blue agave, a fact that is always shown on the label. There is also a non-profit council called the Chamber of Tequila Producers, which regulates the industry.