Chefs, Cooks Compete in Oxnard Salsa Festival 2016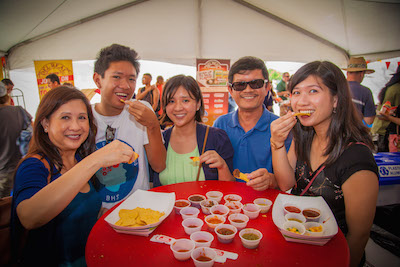 Entries are now in and recipes being tested by professional chefs and amateur cookss alike for the "Great Oxnard Salsa Challenge 2016″ taking place on Friday, July 29 and Sunday, July 31 during the 23rd Annual Oxnard Salsa Festival.
Winning salsas for both professionals and amateurs are selected in a range of categories including Best Red, Best Green, Best Fruit, Best Mild, Best Medium, and Best Hot. The Judge's Choice Winner (the best of the best!) will be awarded with a $100 cash prize from the Oxnard Salsa Festival. First place category winners receive a Festival 'goodie bag.'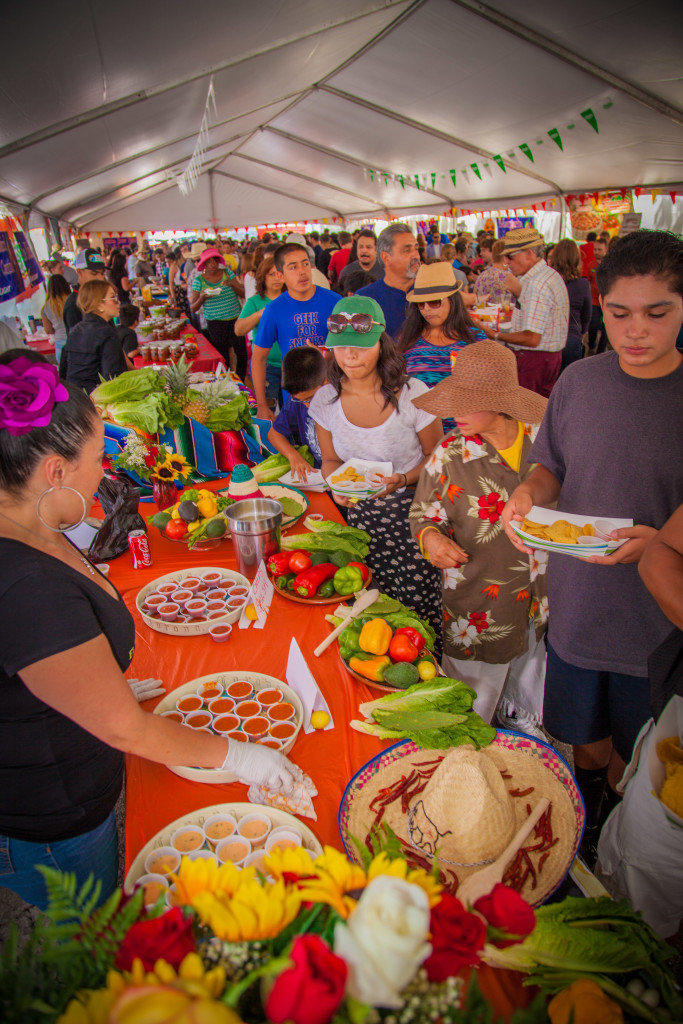 The Great Oxnard Salsa Challenge is one of the many attractions at the 23rd Annual Oxnard Salsa Festival taking place July 30 & 31 from 11 am to 7 pm at Plaza Park, Fifth and 'B' Streets. Other event highlights include the Salsa Tasting Tent, international food vendors, an eclectic vendor marketplace, and a kid corner.  In additional to musical entertainment throughout the three days,  the popular, 'Dancing with our Community Stars' dance contest & charity fundraiser will take place.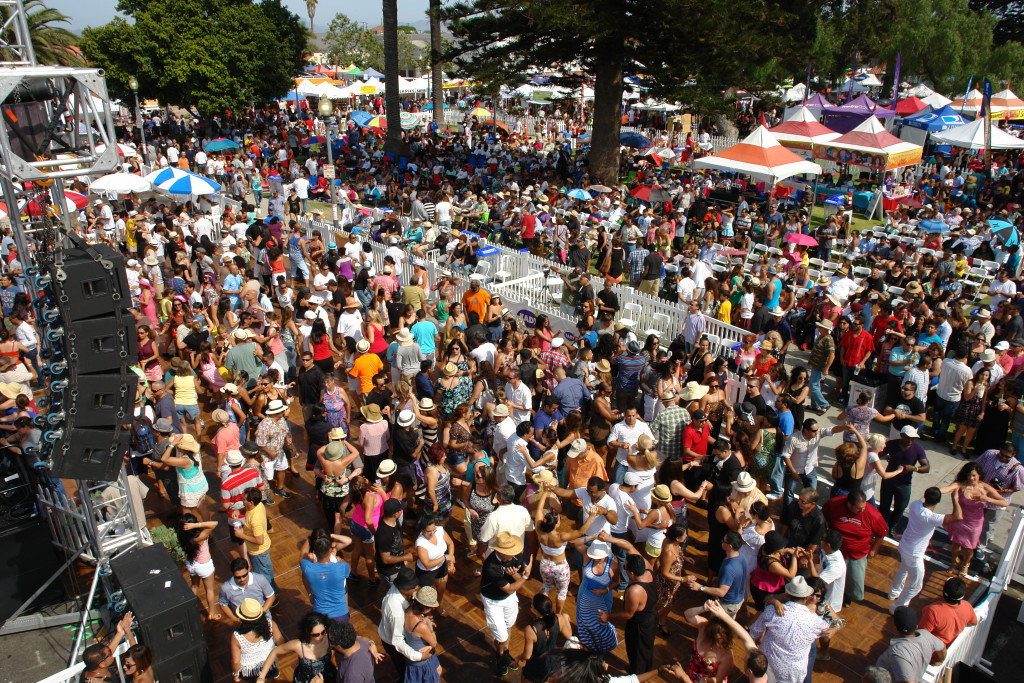 For out-of-towners planning to attend the Oxnard Salsa Festival, the area is ideal for a week-end of activities at the coastal location.  A superb, untouched beachfront complete with sand dunes was once playground to Hollywood stars.  There is also bike riding at the harbor, sport fishing, golf, hiking, kayaking, a tour of the stunning Channel Islands, a visit to the Dallas Cowboys Training Camp or just plain exploring the historic town on foot are only a few of the options. The original Carnegie Library, now a museum, alone is worth the trip.  And to carry through the "salsa" theme, there are no less than 27 Mexican restaurants in the vicinity.
Below is an outdoor party at Heritage Square, filled with handsome original homes, a few moved from other parts of the city, from the halcyon days when Oxnard was a food shipping center for the west coast.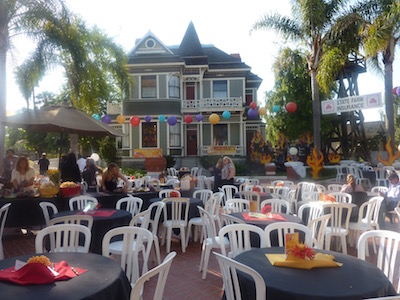 Below are zucchini blossoms at the weekly Farmers Market in the town square.
Oxnard hotel options range from mid-priced rooms to oceanfront and seaside settings. A listing of hotels and visitor attractions is available at  www.visitoxnard.com or call the Oxnard Convention & Visitors Bureau at 1-800-2-Oxnard.   For Festival information, call 805-535-4060, or visit www.oxnardsalsafestival.com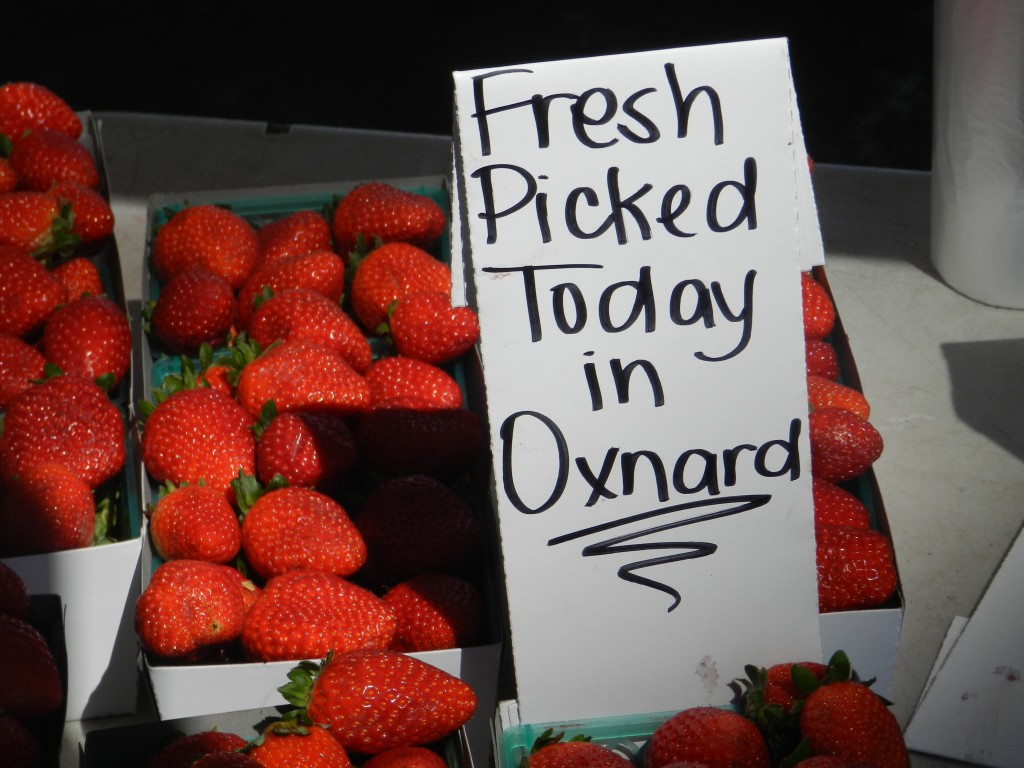 The 23rd Annual Oxnard Salsa Festival is presented by the Oxnard Downtowners, and sponsored by Gold Coast Broadcasting, Bud Light, Mission Foods, Ford, Pepsi, Premier America Credit Union, Ventura County Star, and many other generous community partners.