Culver City Wheelhouse Hosts "Spirited" Holiday Cheese Party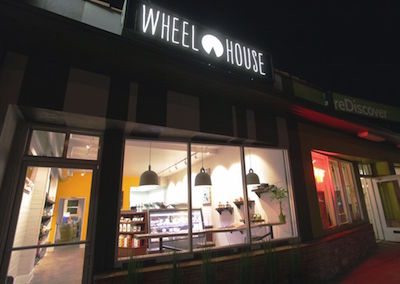 Culver City's Wheelhouse hosted a small neighborhood gathering in honor of their brand new curated rare and exclusive selection of hand-picked, small-production, Wine, Beer and Ciders, to pair with their extensive cheeses and charcuterie.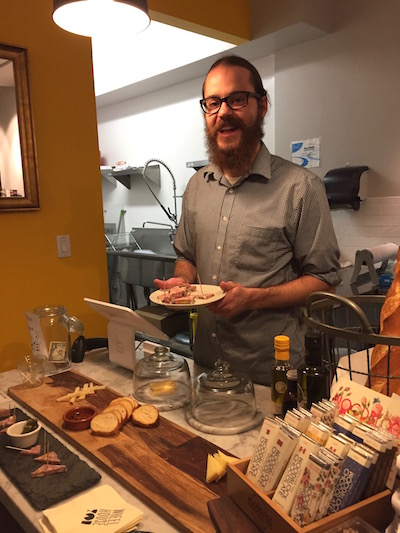 It turned out to be the first and very festive neighborhood holiday party of the season.  Wednesday is becoming the new Saturday night.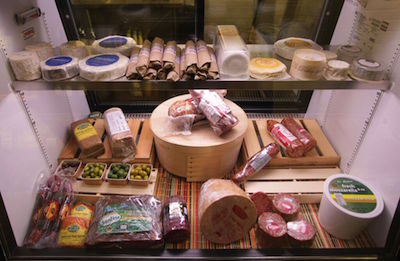 Owners, Alex Josef and Steve Jones, greeted customers at the front counter.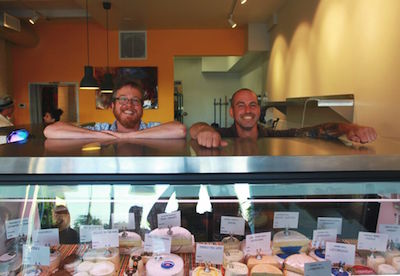 Samples were served throughout the little store, the .  Guests deep in conversation knotted together in the small back room and an outdoor patio  oblivious to the cool temperatures.  The summer party (sliders with cheese, of course, cooked up by Jet Lin) was packed the entire warm evening, well after closing time.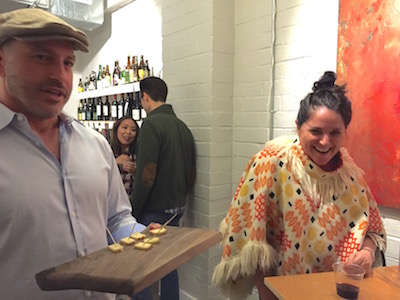 This evening, a smaller group still lingered, deep in conversation as the temperatures went down about ten degrees.  The staff was on hand to answer questions about how the  Wheel House Cheese Shop's new thoughtfully curated rare and exclusive selection of hand-picked, small-production, Wine, Beer and Ciders, pair with the holiday season's assortment of fromage, charcuterie and other products.    New offerings include more than 30 Wines, over 20 Craft Beers and three Ciders.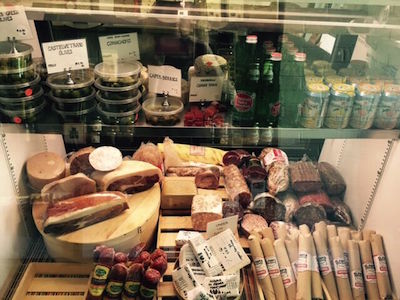 Wheel House Cheese Shop's  evolving assortment of cheese focuses on over 100 selections, representing at least a dozen countries, plus 15 to 20 fine cured meats and charcuterie items, dozens of gourmet accompaniments ranging from jams and spreads to crackers and pickles.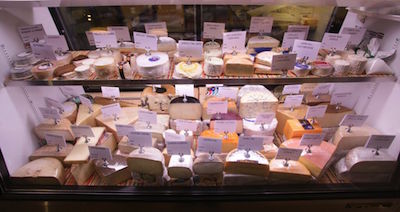 We went home with an assortment to pair with our own pantry needs.  Each time we visit, we learn more although it must be said that nothing has ever disappointed.  This included a great cheddar to go with crisp fall apples, Montgomery's Cheddar from the UK. We picked a sofia from Indiana to go with chicken, blackberry and pistachio salads.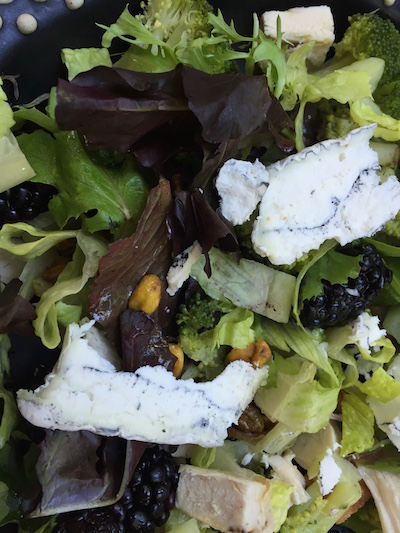 A small, stout little Greek salami (Loukaniko) that proved irresistible would work well with the cheddar and Loukaniko instead of the chicken and Sofia.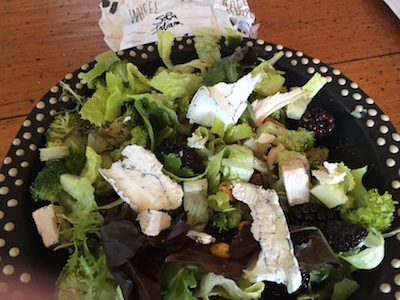 And we marveled that Wheelhouse Cheese Shop even had cheeses from our favorite deli at college, Zingerman's in Ann Arbor! We would include a photo but we dug into them immediately!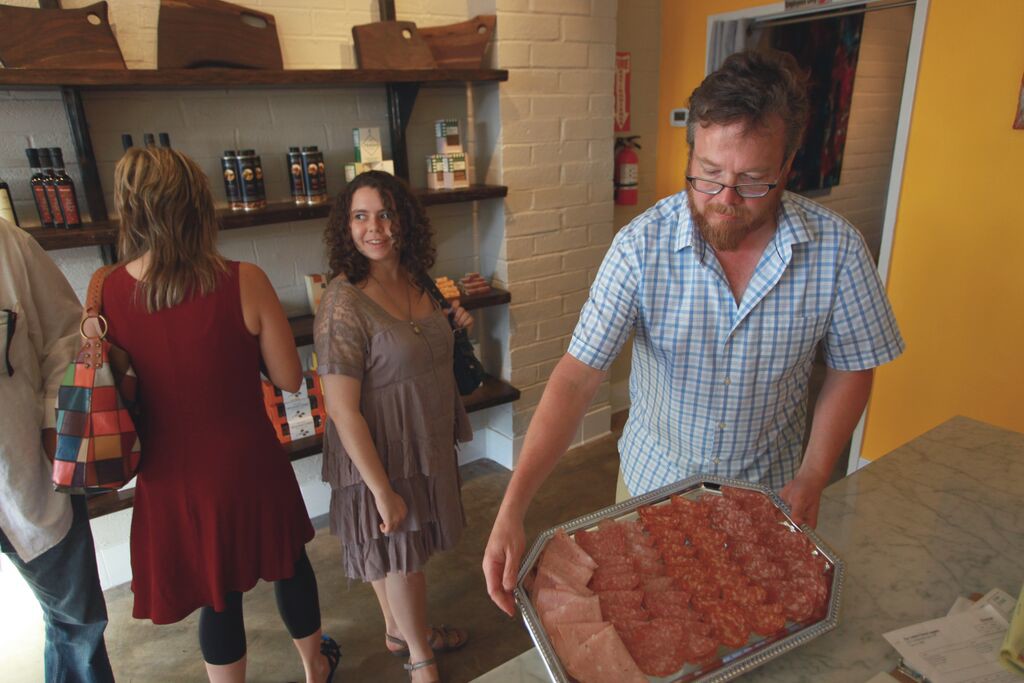 Wheel House Cheese Shop will also be selling holiday Gift Baskets and Specialty Platters with house-curated selections of cheese, charcuterie, wine, beer and cider.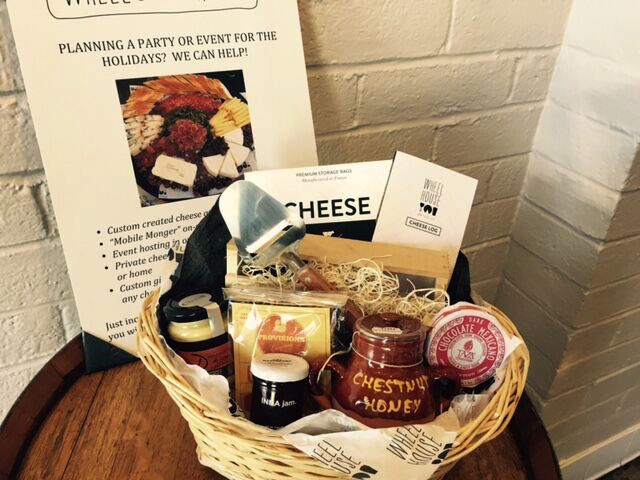 Wheel House Cheese Shop is open on Tuesday, Wednesday and Thursday from 11:00 am to 8:00 pm, Friday from 11:00 am to 9:00 pm, Saturday from 10:00 am to 9:00 pm and Sunday from10:00 am to 8:00 pm; For more information, please visit www.wheelhousecheese.com or call 424.289.9167.