Executive Chef Raymond Alvarez' New Latin Menu at VIVA HOLLYWOOD
(Gerry Furth-Sides) This is a special article because we are on the board of C-CAP and are so proud.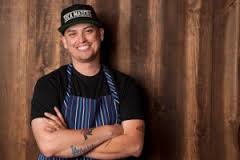 VIVA HOLLYWOOD's Executive Chef, Raymond Alvarez, started his professional career in high school by joining Careers Through Culinary Arts Program (C-CAP) in his culinary arts class at Granada Hills High School in 1998.  His story is below.
But these days he is deep in an exciting new restaurant located in the heart of Los Angeles on Hollywood Boulevard, Viva Hollywood offers a brand new dining concept.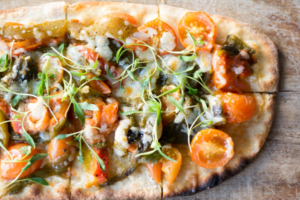 Rajas Flatbread
Ray says, "I am incredibly thrilled to have partnered with Viva Hollywood as there is an inherent alignment of our philosophies, which makes our collaboration even more exciting."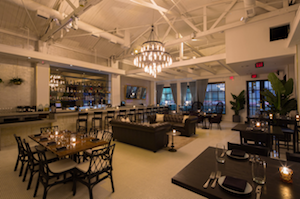 Formerly Beso Hollywood, right around the corner from the iconic Pantages Theatre, the now Viva Hollywood is a superb destination for excellent culinary, mixology and entertainment-oriented experiences; the new classy venue offers it all.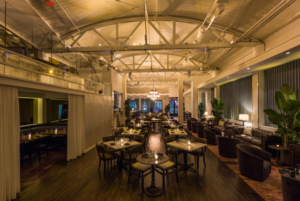 The elegant and alluring Mexican restaurant showcases various unique elements of Latin culture that certainly differentiate it from any other restaurant in the city.
A once Hollywood staple has now been completely revamped and has evolved into an even more breathtaking establishment.  The restaurant's exterior features a bold, rosy color and all of the overall design scheme is also sure to impress.
Inside, the main dining room and bar feature a decadent rustic chandelier, a long bar connected to a wood-oven kitchen, and lush marble tabletops. The ceilings are elevated, giving the space a warm, open-air vibe, evocative of Miami's most luxuries dining.  Viva Hollywood also pays proper homage to Latin culture through various mediums, including their live cabaret and flamenco performances, and musical acts.
Viva Hollywood's diverse menu of Latin-inspired dishes and list of cocktails, curated by Chef Raymond Alvarez and Executive Beverage Director Erik Weatherford use only fresh, seasonally conscious ingredients with bold flavors.
Toca Madera features Ray's shared plate Mexican concept, called "Barrio Style Fine Dinning" to this dinner and late night lounge concept.   A new style of upscale fast casual, which he calls, "fresh casual," is also featured at Tocaya Organica in Venice and in West Hollywood.
Featuring a promising menu of delectable bites like the "Ceviche Blanco Tostadas" and the "Chicken Mole", Chef Raymond Alvarez, formerly of Pink Taco and Toca Madera, had the following to say about his latest venture:
Chicken Mole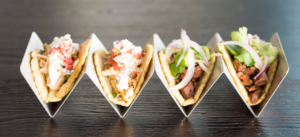 Pollo Manchaca / Carne Asada Tacos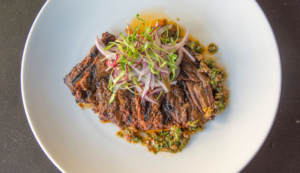 Skirt Steak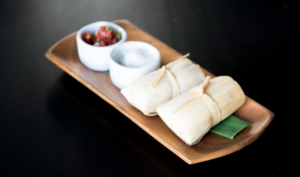 Tamales de Maiz Dulce
As a student, Raymond caught wind that the program offered students scholarships to culinary school through a series of competitions and GPA.  C-CAP board member and his instructor helped guide him toward the scholarship and series of jobs that would "sling shot him" into the restaurant industry for the rest of his life.
After qualifying  in the May 2000 C-CAP preliminaries, Raymond did so well as a finalist that he was awarded a full scholarship to the Art Institute of California – Los Angeles, in Santa Monica.
During his two years at the Art Institute Raymond worked full time at the Odyssey, a large banquet and restaurant in the San Fernando Valley, and at the Jonathan Club, a private beach club in Santa Monica.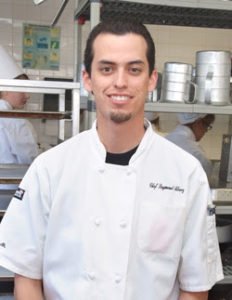 Even before graduation, Raymond was got the attention and the Executive Chef job at the Santa Catalina Island County Club on Catalina Island.  He was 20 and stayed two years.
Returning to the Los Angeles area he was hired as a line cook at Ciudad restaurant, owned by LA legends, Mary Sue Milliken and Susan Feniger.  Raymond worked his way back up to kitchen Manager, then Sous Chef before being transferred to the flagship Border Grill restaurant in Santa Monica.  As  executive sous chef   here, Raymond ran the catering department, restaurant and their taco truck project.
Raymond credits"the two hot tamales" for motivating him to learn about Latin America Cuisine, especially the "ins and outs" of Latin flavors and Mexican regional cooking in his six years with them.
Raymond's next stint was with the Morton family's Pink Taco as corporate executive chef of Pink Taco.  As Corp chef, Raymond began getting systems in place, updating menus, and training staff for a new Pink Taco on Sunset Blvd.  A glitch in building let to Ray moving on to oversee the overhaul of the historic Malibu Inn alongside well-known restaurateurs of the Las Vegas.
After the completion of the Malibu project Ray then joined Ron Newman (Red Onion) and his son Greg Newman (Baja Sharkeez) to create their new fine dinning Mexican concept Palmilla Cosina y Tequila, leading to Raymond's full-time job overseeing their eight (8) stores.  This entailed traveling from Santa Barbara through Hermosa Beach and all the way down to Huntington Beach on daily basis, Raymond decided he wanted more kitchen time and less traffic time.
Raymond was recruited by Brad Metzger's firm, Restaurant Solutions, to join forces with Tosh Berman and Amrou Almanaseer.  Tosh, American business entrepreneur, international real estate investor, tech developer and co-founder of multiple nightlife brands, Tokase Properties and most recently EDL Management Group (AV Night Club & Cake Night Club) and Cobrnd Marketing Solutions. The result can be seen and tasted at VIVA HOLLYWOOD.
Mixologist Erik Weatherford,  Viva Hollywood's Executive Beverage Director, oversees a diverse list of crafted cocktails with  fresh, seasonally conscious ingredients with bold flavors, to complement the Viva Hollywood menu.
Weatherford's Latin based experience includes  creating the cocktail program at the well-known Beso Hollywood, where he was most known for his creative and diverse uses of tequila.
Viva Margarita Cocktail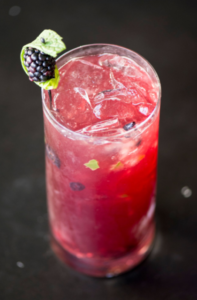 El Niño