Five Ethnic to Try and why on Father's Day at Rodeo Drive Concours d'Elegance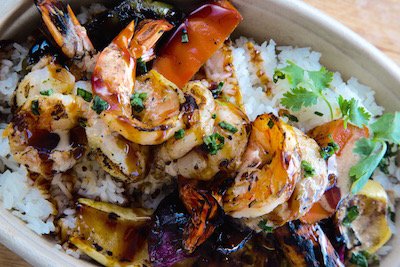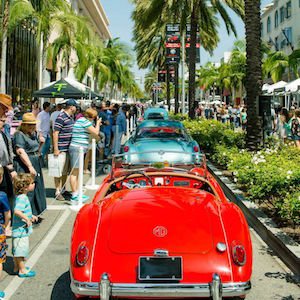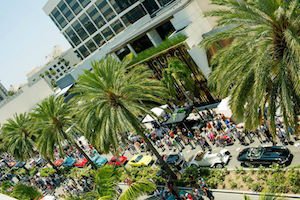 (Gerry Furth-Sides) Along with mouth-watering views of gleaming cars will be an astonishing array of ethnic cuisine on 
Father's Day fills the streets of Beverly Hills at the 23rd annual Rodeo Drive Concours d'Elegance.
Here the  newly expanded "
Food Truck faire"
with special Rodeo Drive/Father's Day items help celebrate this year's theme, "The Fast Lane."
The best of Truck fare includes The Rodeo Drive Big Daddy Burrito from Hang 10 Tacos and The Father's Day on Rodeo Drive Sundae from The Pudding Truck. Above is an image of the glorious "Rodeo Drive Shrimp Bowl" fresh off the Grilled Fraiche Truck, chock-a-block full of jumbo Prawns, Jasmine Rice and Grilled Veggies dressed with the "ETB (Everything Taste Better) Sauce. "
There is something for everyone at the trucks besides other near by options. Below is the ever-cutting
Coolhaus Ice Cream Truck.  
Also on the lots will be  
Downtown Dogs, The Deli Truck,  Green Truck on the Go
 and 
Sprinkles,
along with other food options.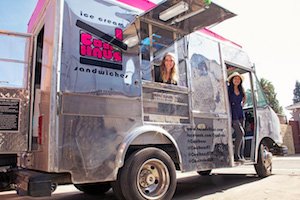 Grilled Fraiche
The Rodeo Drive Salmon Bowl – Build Your Own Salmon Bowl
Dogtown Dogs
The Rodeo Dog – Bacon wrapped dog topped with spicy salsa and crispy jalapeños
The Pudding Truck
The Father's Day on Rodeo Drive Sundae
Hang 10 Tacos
The Rodeo Drive Big Daddy Burrito – Steak, Potato, green onions, Jack cheese, sour cream, chipotle salsa, cilantro wrapped in a toasted flour tortilla
Green Truck On the Go
Papas Rodeo Drive Paleo Bowl – free range egg, applewood smoked bacon, ground buffalo, avocado, kale, fire roasted chipotle sauce
Coolhaus
The Father's Day Rodeo – Double chocolate chip cookies and Guinness chip ice cream.
The Deli Doctor
Rodeo Reuben – Grilled Rye Bread Filled W/ Pastrami , Corned beef or Turkey Swiss cheese Sauerkraut & Russian dressing.
Hungry Nomads
Daddy's Avocado Stack Sandwich – 
Avocado, feta & muenster cheese, sprouts, aioli and fries
Of course the opportunity to have a close look at over 100 rare and coveted, handpicked Supercars starring in the event are perfect for a casual, truck eating experience.  Hosted by the Rodeo Drive Committee, the annual Father's Day event is free and open to the public.   The
Rodeo Drive Concours d'Elegance
is the largest single-day Concours in North America, drawing approximately 30,000 spectators each year.  
Sunday, June 19, 2016 from 10:00am – 4:00pm on the 200, 300 and 400 blocks of Rodeo Drive.   
More information about the event may be found at
www.rodeodrive-bh.com
.