New India's Oven Marina del Rey Offers Seaside Starters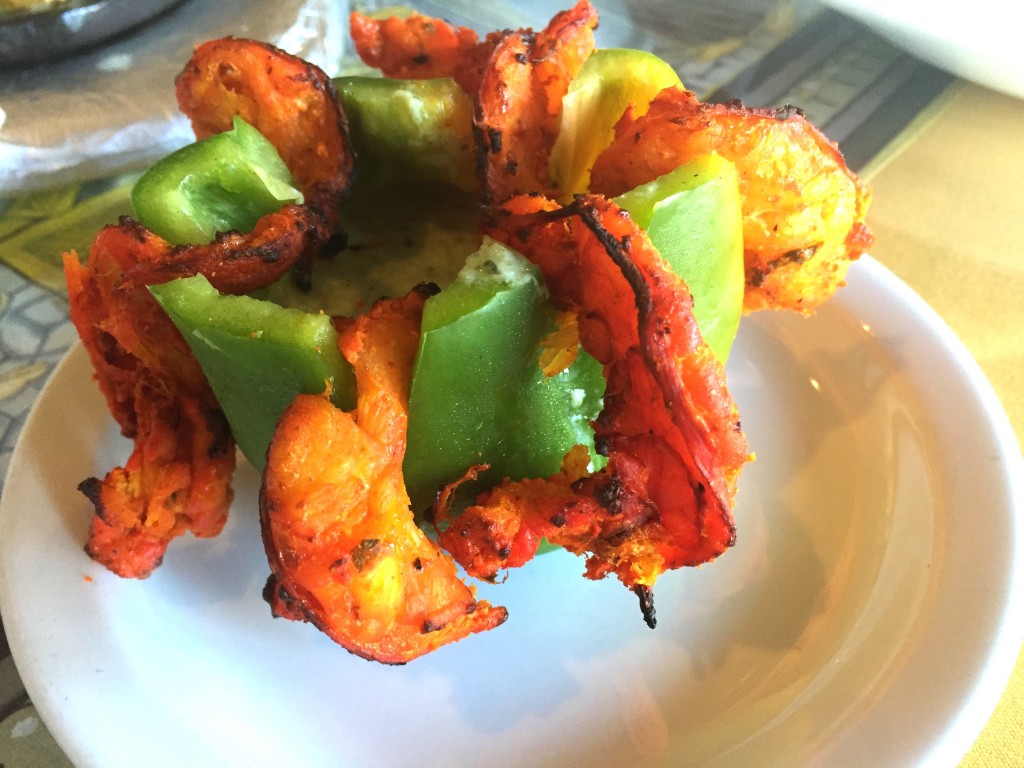 New India's Oven featuring Exotic Cuisine of  India offers new Singh family management and a variety of Northern and Southern  Indian dishes.  A daily buffet and champagne week-end brunch offers a wide variety of changing dishes.  Pepper shrimp and Hayward 5000 Indian Beer are the latest on the list of most popular.
Experienced, pleasant owners are always on hand in their family restaurant  to oversee service  –and the ample free parking and ocean air outside add to the pleasure.  While we would have preferred the peppers to be cooked so we could eat the entire dish, the charred shrimp were a perfect contrast to the cool, full bodied malt lager beer, very popular in India, served in icy glasses.  Papery, crisp  papadum, dotted with caraway seeds and toasted lentils, also paired all with the beer.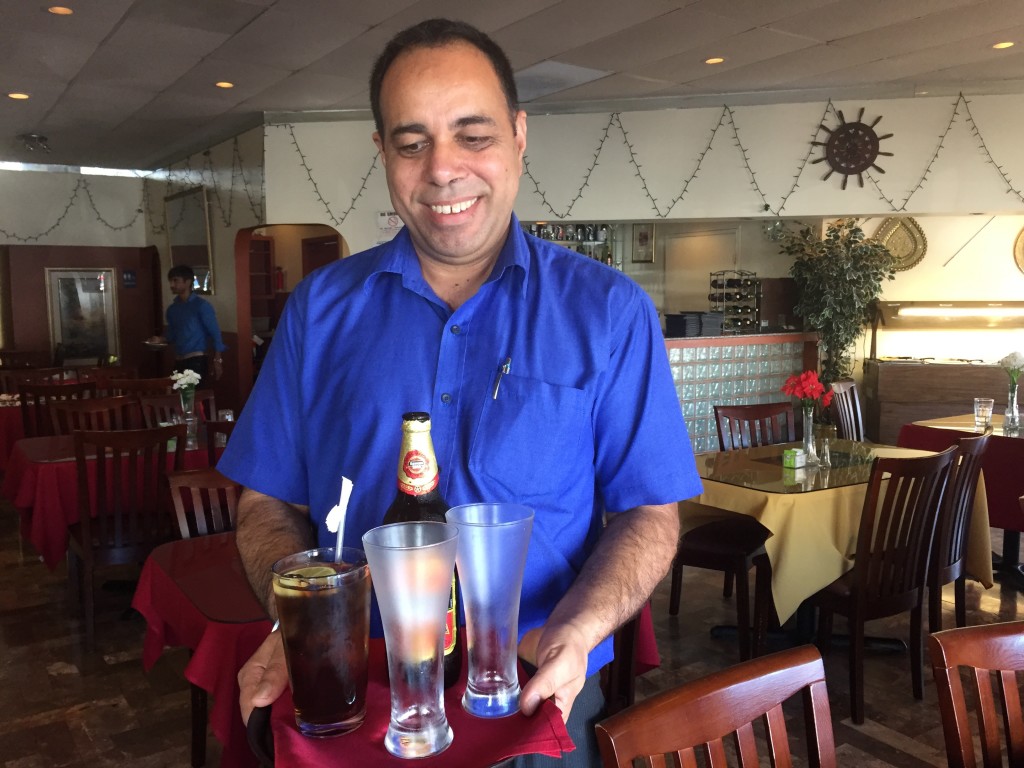 It's also all to easy to make a whole meal of the Garlic Naan topped with freshly chopped garlic or the Paratha, multi-layered Indian style Whole Wheat Bread baked in the tandoor.  Onion Kulcha, softer and also baked is different and equally delicious served piping hot. The classic combination pots of Mango Chutney. Tamarind, Mint and Raita are on the table for dipping.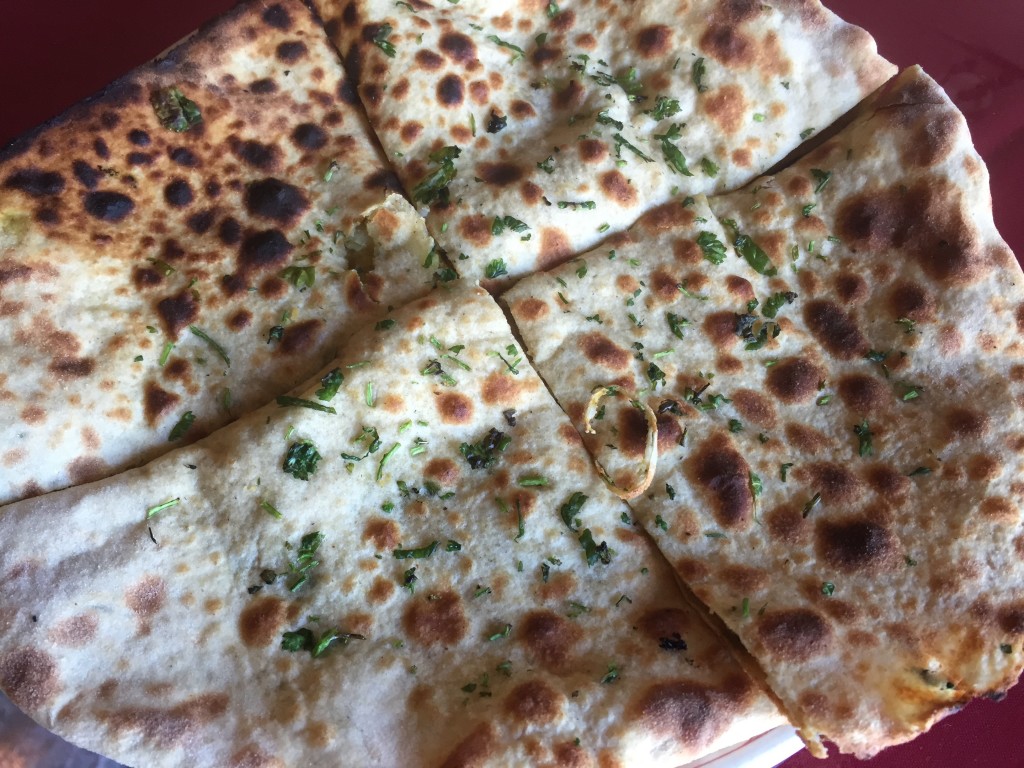 Chef specialties include chicken, vegetarian, shrimp and combination plate dishes.  One India's Oven Special sampling platter accurately listed as a "sumptuous' combination includes Tandoori chicken, Chicken Tikka, Sheesh Kabab, Lamb Boti Kabab, Shrimp and Fish Tikka.
Lamb Pasanda Nawabi, presents tender lamb with the best of Indian combinations – fresh cream sauce and coconut, representative of Southern Indian cuisine.  Just a touch of onion and freshly ground spices enhanced the meat.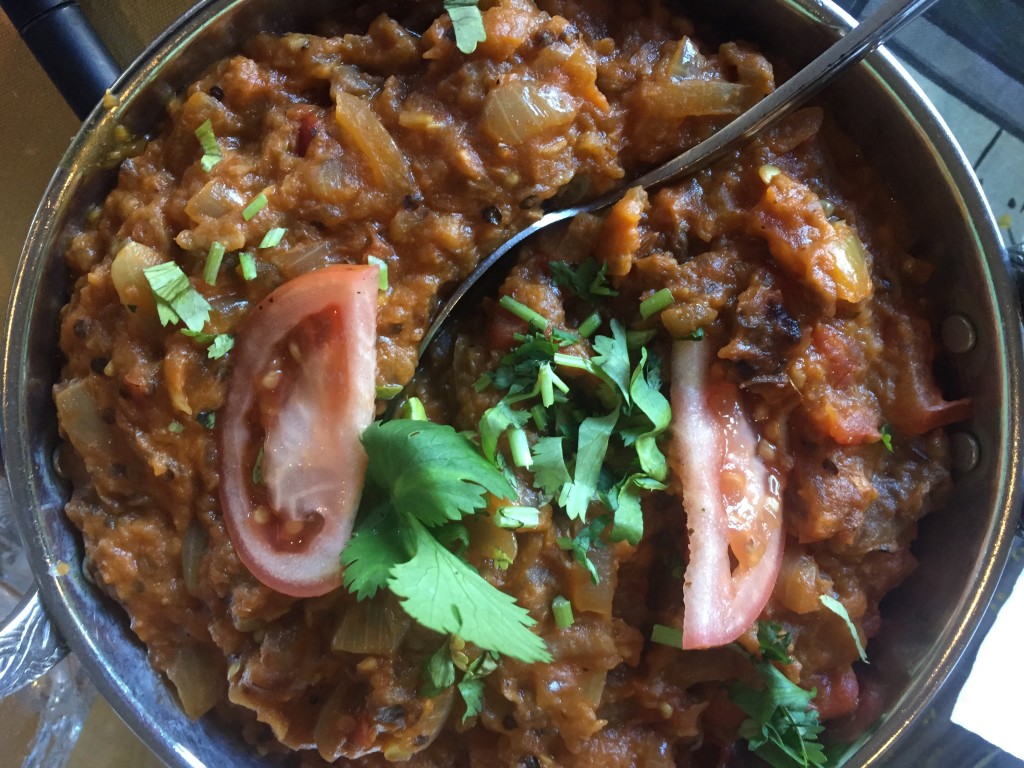 The Reshmi Chicken Tikka is a popular tandoor dish of  boneless, white poultry strips, marinated in garlic, herbs, freshly ground spices and yogurt, then grilled with onions for a fragrant and sizzling presentation.
Popular Bengan Bhartha (eggplant, tomato, onion, freshly ground spices and chilies) dish proves the skill of the cooks and is an interesting way to eat vegetables.  Every component stands out and also complements the other ingredient.
New India's Oven, Exotic Cuisine of India, 13444 Maxella Avenue (in the Barbes & Noble Shopping Center), Marina Del Rey, CA  90292, 310.306.1500, (www.newindiasoven.net)