India's Tandoori Brentwood New Street Snacks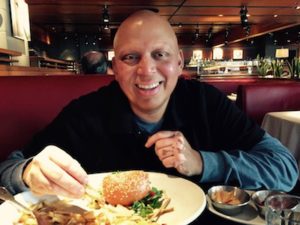 Martin Shah's passionate hospitality was evident last week when he answered our pleas to bring his own native Bangladeshi dishes to the table.   After all, Martin is Bangladeshi, and people from this region follow.
w certain rules and regulations while eating. It includes hospitality and way of serving as well, known as Bengali Keta. Rules cover everything from how to invite people in for special occasions to the manner of serving the utensils in a proper manner.  In this case, most of it is finger food.
Martin's cooks prepared a very special Chaat or street food. Separate dishes reign in street food.   In Bangladesh custom, each dish is to be eaten separately and in a certain order with a small amount of rice so that individual flavors can be enjoyed.
Honking cars, the excitement of daily living in a country that fits a number half the population of the United States into an area about the size of one Midwestern state –  and has the wildest flood and monsoon weather on the planet – probably makes everything in the Bangladeshi street have a more intense taste.
And, as the saying goes, "Bangladeshi food in a home is the best – it's cooked with the care and love of a woman's hands. In restaurants, food is cooked by men for quantity."  However, the basic spices are the same – ground coriander, cumin, cayenne, turmeric and salt – are the same in home, restaurant or street.  At India's Tandoori Oven, Martin's patio overlooks the street land remains inviting winter and summer.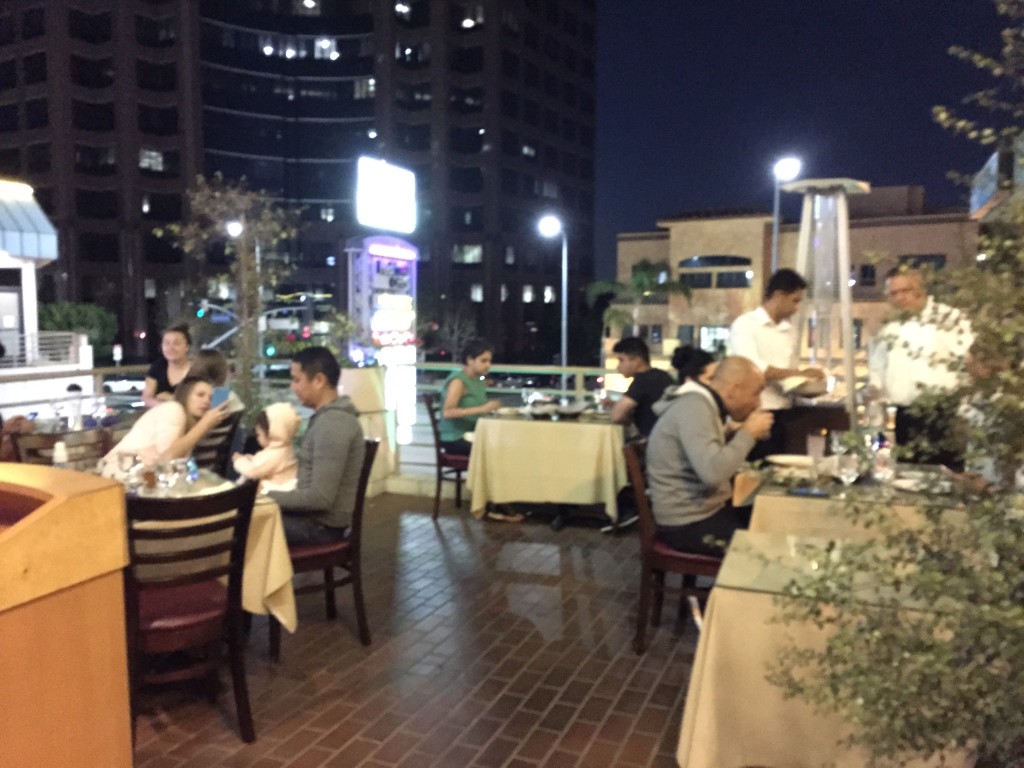 First up a half moon empanada with a filling of dark chicken, cooked with vegetables, cumin and turmeric. The mint chutney in the middle is lined with chili draws more of a contrast to the dish. Rice flour yellows the dough into a beautiful turmeric color of saffron.–The sweet and savory chutney filling is mixed with freshly chopped tomatoes, onion, shredded ginger and hearty garbanzo beans.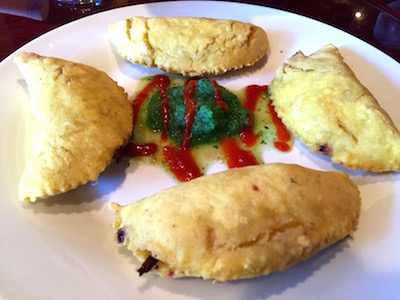 India's Tandoori is known for its gobi manchurian, taking the best of Chinese textures in a sweet and spicy liquid and derived from a thick batter before frying.  The crunch of cauliflower is always a fun surprise in the dish.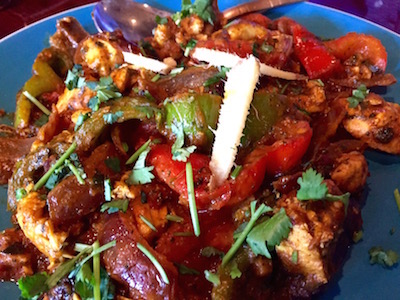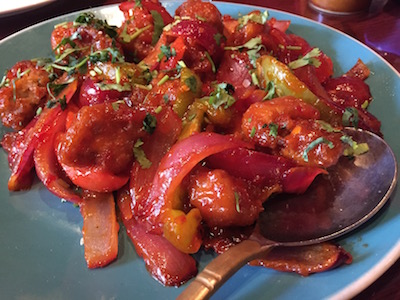 Rice is a popular complementary dish  to the more intense lunch or street food fare. Black pepper lends flavor and a unique fragrance to India's Tandoori Chicken Biryani. Regal, rich biryani dishes originated with royal Persian feasts in which the finest ingredients graced the rice .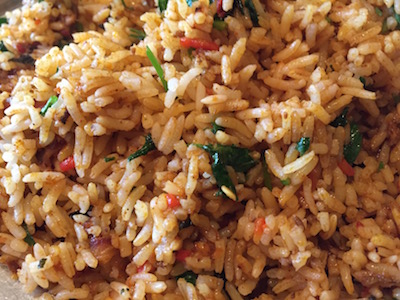 Puli Pitha is a half moon rice flour dumpling filled with coconut, spices and sugar, indicative of the southern climate of Bangladesh. Here they are steamed, and they are also served fried.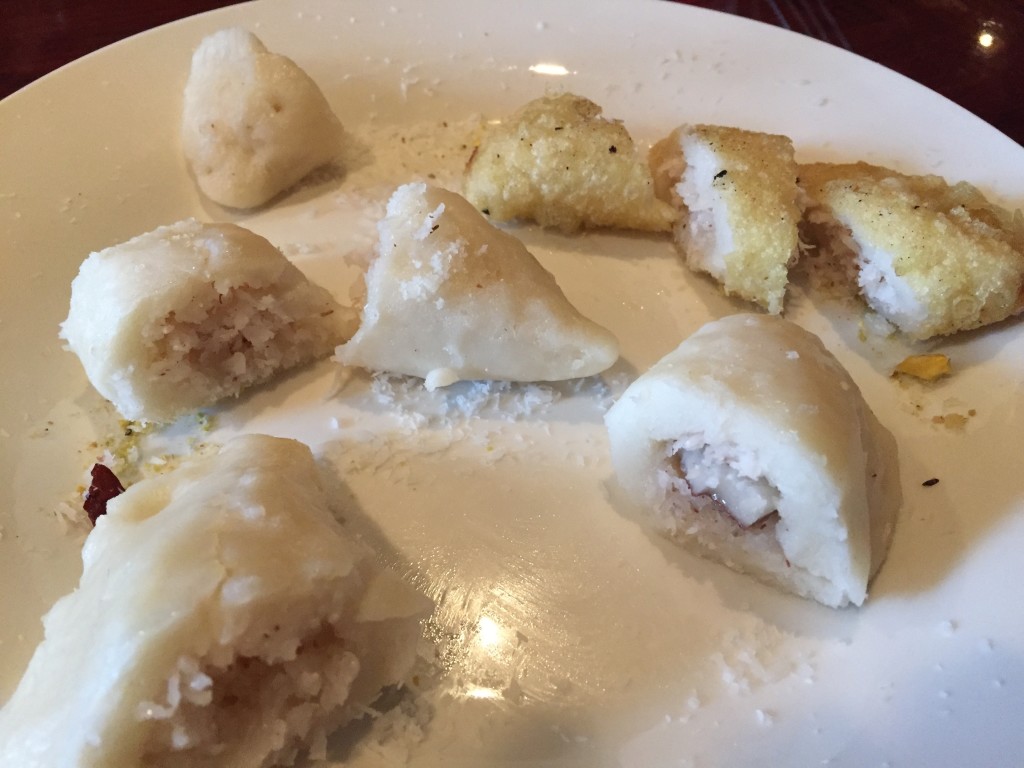 Bhapa Pitha are a rich and street finger food, a coconut filling laced with rivulets of molten molasses.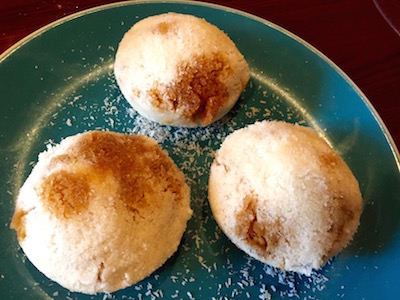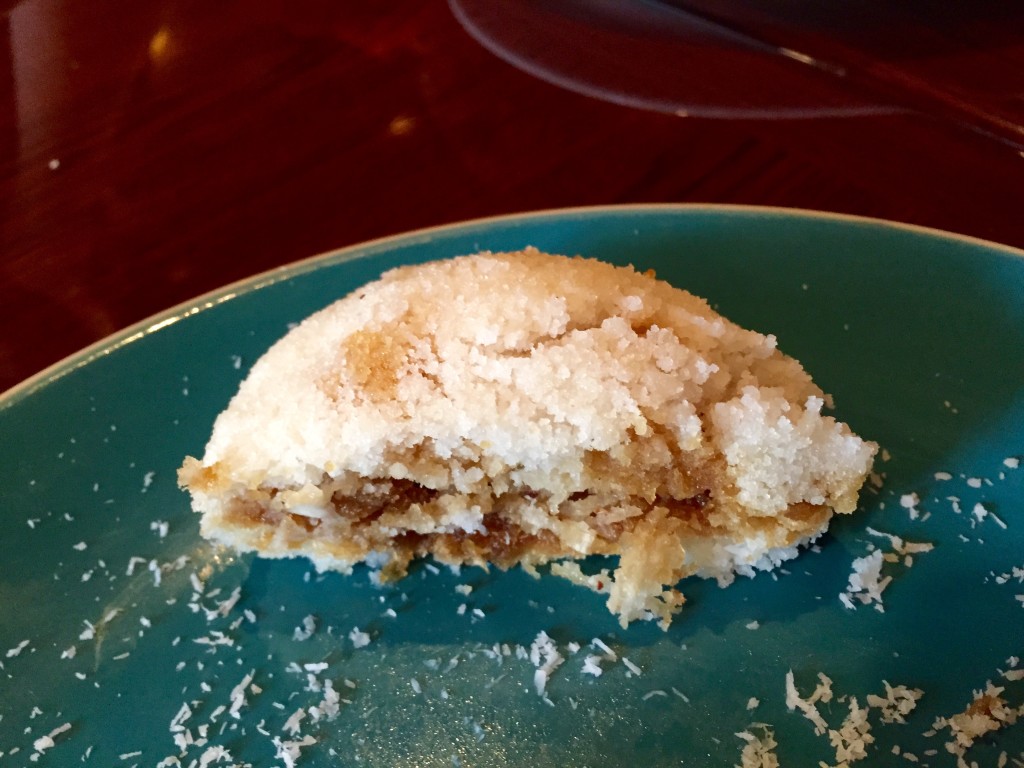 India's Tandoori, 11819 Wilshire Blvd. Second Floor, Los Angeles, CA 90025, 310-268-9100 (www. Indiatandoorila.com)