International "Keys to the Kitchen" Series at Sangers & Joe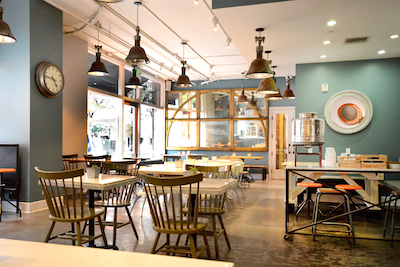 Sangers & Joe's new contemporary café presents Keys To The Kitchen, an exciting lineup of guest chef dinners, playing host to international chefs who will take over the kitchen on select evenings and present full course dinner menus.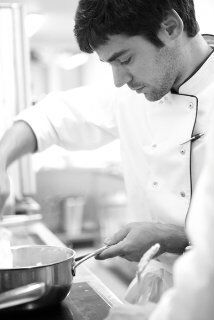 Known for their hot Australian-themed cups of Joe, breakfast, salads, tasty sangers, weekend brunch and more, Sangers & Joe will now be opening their doors in the evening for Keys To The Kitchen, inviting guest chefs to cook up their famous signature dishes to create a carefully curated and delectable menu on select evenings. Each chef will present multiple courses, featuring a bounty of their own creative dishes.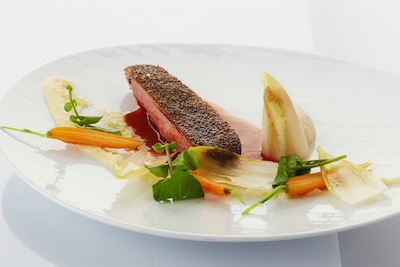 Guest Chef Claudio Dell'Anno, renowned Belgium celebrity chef from Le Gavroche and De Librije, author of the cookbook Claudio's Italiaanse Keuken, and currently the Consulting Executive Chef at Sangers & Joe  kicked-off the first elegant evening, selling out his Keys To The Kitchen dinner within 24 hours.
 Chef Claudio Dell'Anno hopes to repeat this feat when he returns on Thursday, December 17th, 2015 and he will also return with a festive feast New Year's Eve, Thursday December 31st, 2015.
 On Thursday, February 11th, 2016 the kitchen will be under the direction of  Executive Chef Laurent Quenioux  who is currently cooking up creative dishes at his popular LQ "Fooding" events in Los Angeles.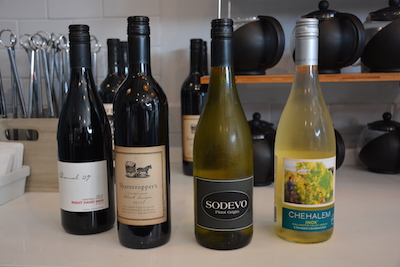 The Sangers & Joe Wine List procured by Spin The Bottle Wine Studio, will be available to complement each menu. Additionally, the regular Sangers & Joe beverage menu will be available, including bottled beers, craft sodas, tasty java drinks and hot teas by Lamill Coffee & Teas.
"We are excited to be hosting these talented chefs at Sangers & Joe and hope that the community truly embraces and enjoys these fun and playful dinners as much as we do," says Managing Partner Scott Kay. With a stellar lineup of chefs ready to take over the Keys To The Kitchen at Sangers & Joe, it is time to reserve your place at the table. Make sure to purchase your tickets now through Eventbrite.com, before they lock in a full house!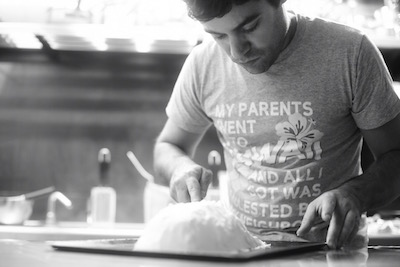 List of Sangers & Joe Keys To The Kitchen Dinners:
Thursday, December 17th, 2015:  Claudio Dell'Anno, Sangers & Joe
Thursday, December 31st, 2015: Claudio Dell'Anno, Sangers & Joe
Thursday, February 11th, 2016:  Laurent Quenioux, LQ "Foodings"
Sangers & Joe will be hosting Keys To The Kitchen on select evenings from Thursday, December 17, 2015 to Thursday, February 11h, 2016. Tickets can be purchased directly at Eventbrite.com. For more information, please visit www.sangersandjoe.com or call Sangers & Joe directly at 323.553.0563.