Munchies Monthly Videos Spotlight Sushi Chefs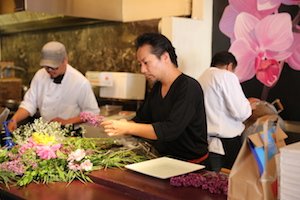 MUNCHIES continues with season two of the James-Beard-Award-winning series, The Sushi Chef, with a new episode centered around unique sushi chef Satoshi Kiyokawa.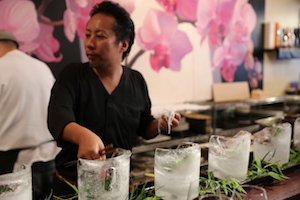 The MUNCHIES camera follows Kiyokawa as he prepares and serves his kaiseki (multi-course) dinner service complete with his own inventions and garnished with seasonal flowers. The chef explains how he ended up in Beverly Hills, including  the decision to open his own restaurant after realizing that his dishes didn't belong in any existing category.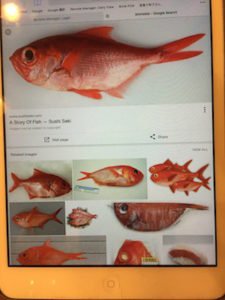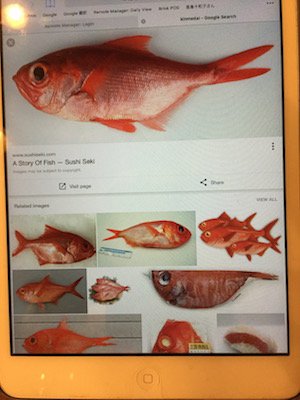 "Kiyokawa-san is always looking for ways to elevate his dishes and challenge himself," one customer said of the chef. "He's never satisfied with the status quo."  In fact, Chef Kiyokawa carves his own ice chests and smokes his own salmon.
Watch "The Sushi Chef – Kiyokawa" exclusively on MUNCHIES:
https://munchies.vice.com/en/videos/the-sushi-chef-satoshi-kiyokawa
Chef Kiyokawa educates as he prepares the menu and the food.  He changes the menu every month to show how he serves each dish in an individual way. One of the more dramatic techniques he uses is serving sashimi on an ice chest to symbolize its freshness. Earn and every step of the preparation process is important sohe introduces his customers to his fish supplier.  He receives high praise from his florist. Every plate Kiyokawa prepares is proof that he is living out his childhood dream.
Launched in 2015 and sponsored by Kirin Ichiban, The Sushi Chef is MUNCHIES' series about the personalities behind the incredible fish found in the best sushi restaurants from coast to coast. Last season featured everyone from Yoya Takahashi of Hollywood's Hamasaku to John Daley of NYC's Sushi Ko. The series recently received a James Beard Award for its episode on Oona Tempest and Toshio Oguma of Tanoshi Sushi NYC.
Watch Season Two of The Sushi Chef exclusively at MUNCHIES:
https://munchies.vice.com/en/show/the-sushi-chef?season=2#episodes
ABOUT MUNCHIES
MUNCHIES is a website and digital video channel from VICE Media dedicated to food and its global purpose. Launched in 2014, MUNCHIES offers groundbreaking content from a youth-driven perspective. The channel chronicles the wide spectrum of the global culinary experience and the diverse voices that are pulling us forward: chefs and home cooks, makers and consumers, the politics and policies of food, "front" and "back of house" restaurant life, old wives tales and innovative news, and culturally significant indicators in the modern food world. Through engaging original video content, compelling editorial features, articles, how-to's, recipes and events, MUNCHIES offers a signature perspective on the intersection where humans and food connect.