Nepal Dishes Star at New Shalimar in Culver City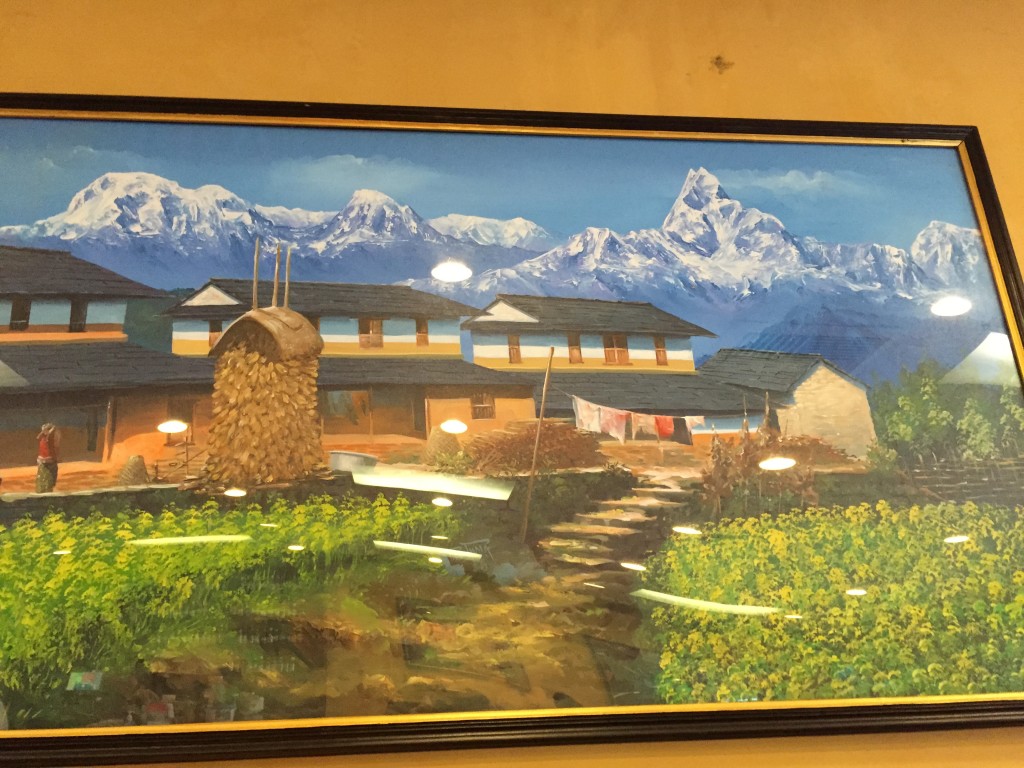 (Gerry Furth-Sides, Los Angeles)New, dedicated owner-chef Durga's authentic Nepalese and South Indian dishes are only part of the ambitious revamp of  Shalimar Cuisine of India (Culver City Raintree Plaza) from neighborhood mainstay into a "best of Indian" restaurant.  Details, such as offering Mustang beer from the mountains in an iced glass, (no, not the Oklahoma pale ale of the same name, known as "rocket fuel"), also give an idea of attention to detail.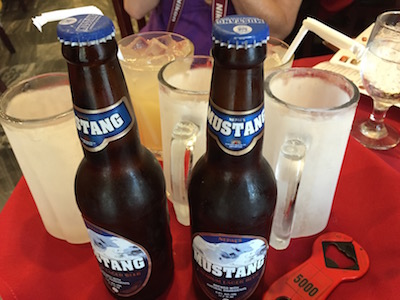 An inviting, colorful room with depictions of the Himalayas on the wall, and a gleaming large buffet at the back of the room are geared toward making the new Shalimar into a neighborhood gathering place.   Family member, Sushil, affectionately known as  "Sam," makes sure every diner's experience is satisfying. Otis Graduate School students down the street, who meet there at least every Monday for lunch, for example, already officially posted their experience as: "Love the place. Love the food!"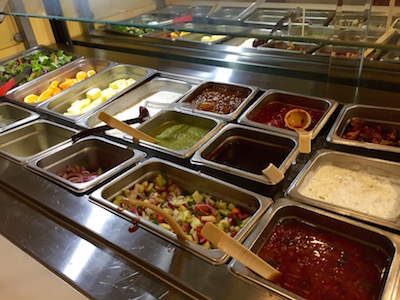 Steamed, delicate Nepalese Dumpling Chicken Momos  in the "Special Indo-Chinese Himalayan Style" section, rarely offered in Los Angeles, work well for starters. Chef Durga knows how to prepare the  best versions  "from home."    Stuffed with ground chicken (or just veggies in the Nepalese Dumpling Vegetable Momo), garlic, ginger and  spices, the little packets are served on a platter with a dipping sauce of spiced tomato chutney.  The endearing little Momos pair perfectly with  refreshing Kachumber Salad, diced tomatoes, cucumbers, onions and chilies, tossed with black pepper, freshly squeezed lemon juice and chopped cilantro.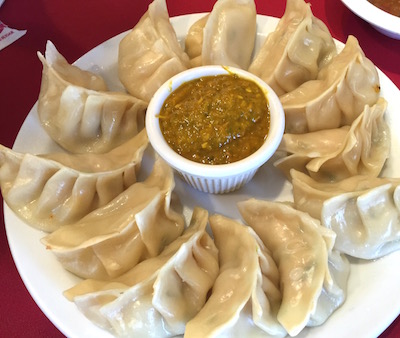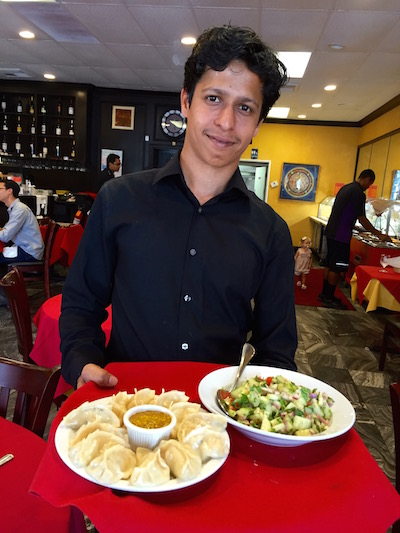 Steaming straight out of the oven, Tandoori Jumbo Shrimp mildly spiced, marinated in yogurt masala.  Onions, the most subtle hint of garlic and other spices permeating the dish bring out all the flavors of the seafood without a sauce.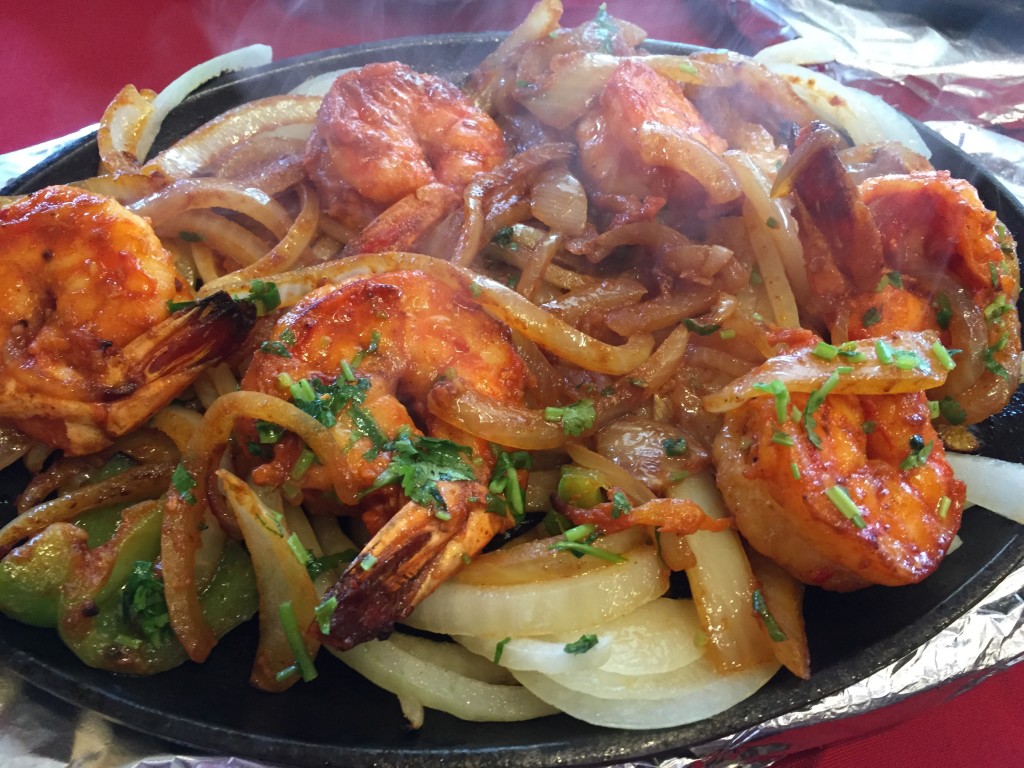 Vegetable Chow Mein may be an American invention but the Nepalese takes them to a whole new level — and remember, Marco Polo brought the noodle back to the west from China chefs, who also provided a treasure trove of dishes to India.   Here, noodles al dente infused with the pleasant heat of Nepalese herbs, peppers with a snap to them, and grilled onions are positively addictive. Chicken and Shrimp added to the Chow Mein are other options

Chicken Sekuwa follows on the list of Indo-Chinese specialties, cooked in a clay oven with charcoal, dressed in a spiced, dry rub to induce a char, along with grilled onion and seared peppers.  The poultry has a bite to it that makes it intriguing and complex.   Mutton Sekuwa is a bit chewier, and a northern India favorite.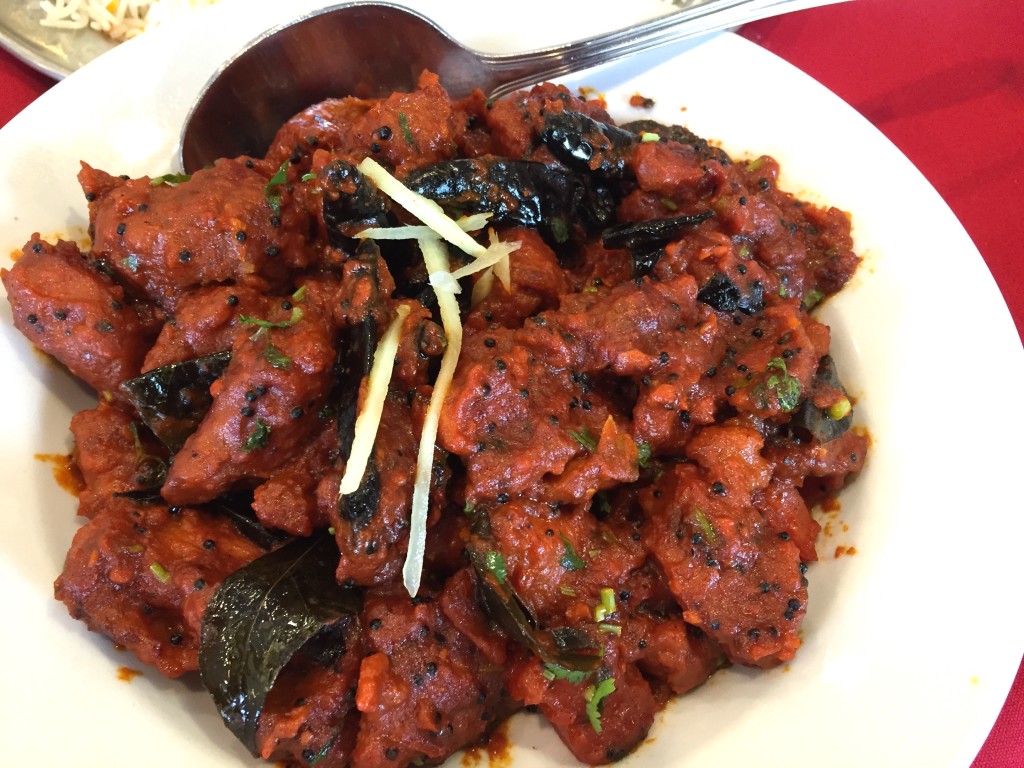 The South Indian section with Vegetarian, seafood and poultry options includes the fragrant and spicy "hot" favorite, Lamb 65 (with Lamb and Chicken options), popular in India and not seen often on local menus. Lamb Malai, Saag Paneer and Lamb 65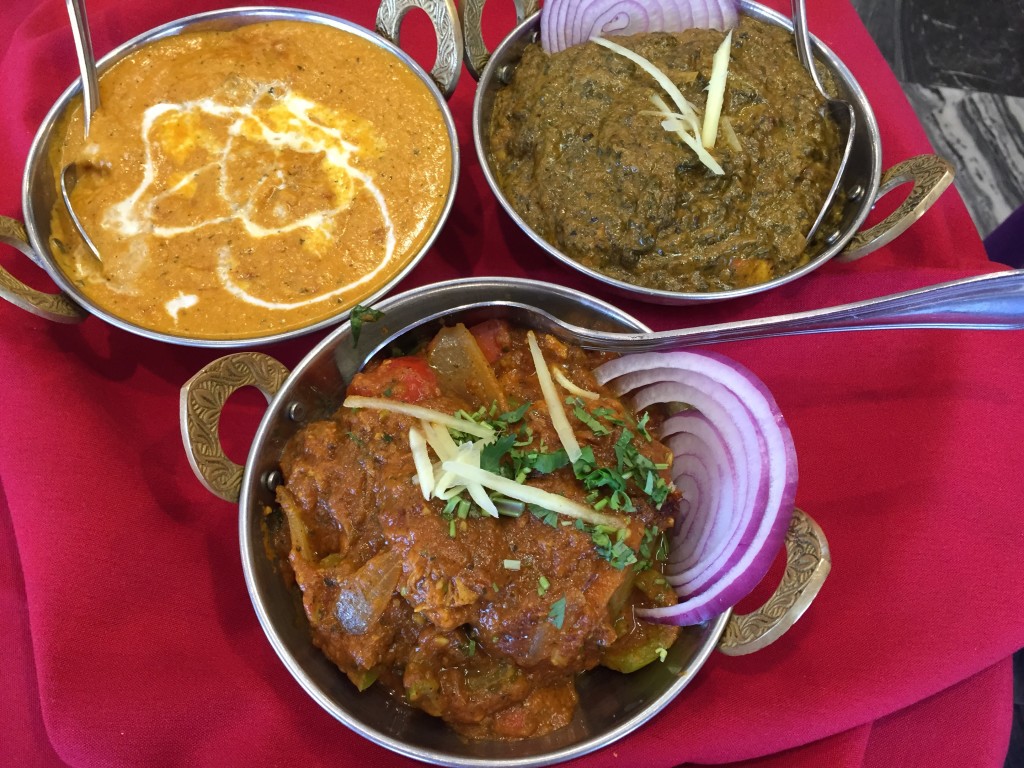 Shalimar's new Lamb Malai  prepared  with the usual coconut but the chef's own blend of herbs and spices in a creamy sauce is so creamy and so balanced with fresh ingredients that even as a room temperature leftover, we finished it all and licked the bowl!  If anything will do it, Lamb Malai proves that indian food need not be spicy!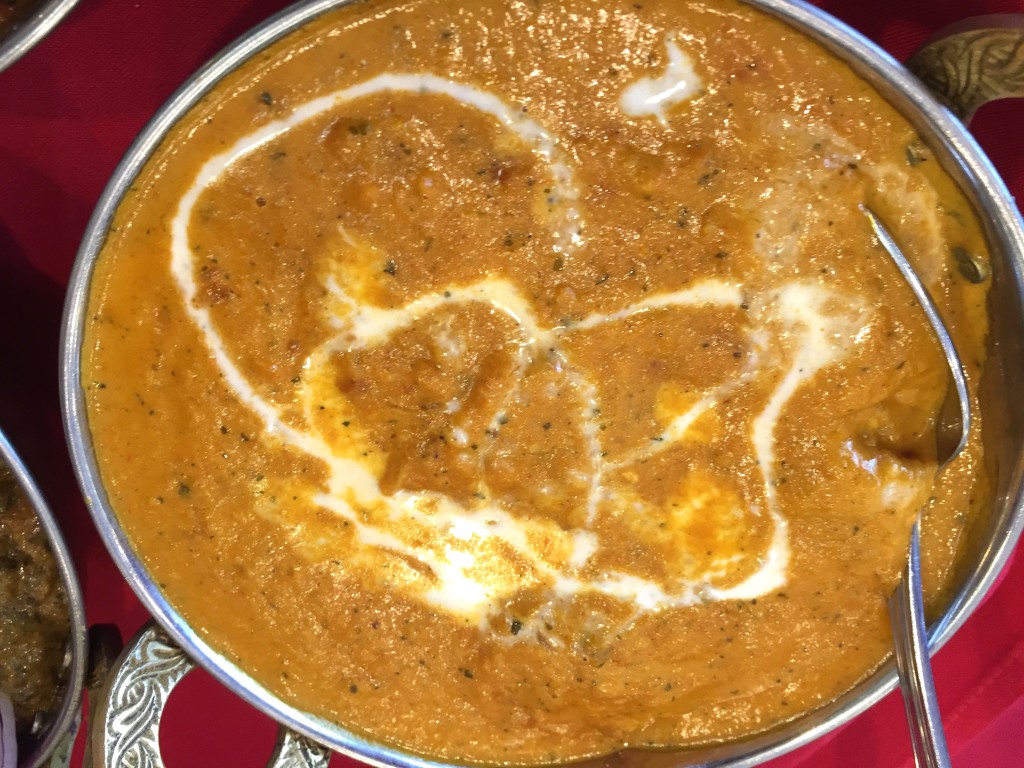 A good old-fashioned restaurant, the entire family joins in the fun when the two young sons come in after school to visit.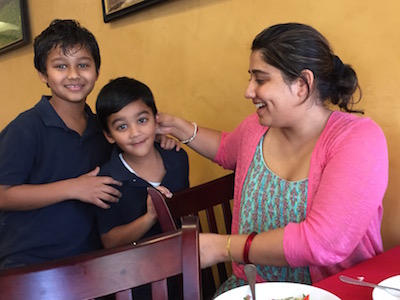 Shalimar Cuisine of India, 10708 Jefferson Boulevard in the Raintree Shopping Plaza with plenty of free parking, Culver City, CA 90230, (310)839. 2841,http://www.shalimarla.com/