New Fall (Spring in Brazil) Menu at Fogo de Chão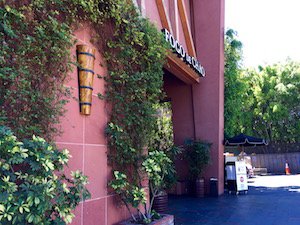 As if the Market Table choices were not difficult enough to resist at the  Fogo de Chão churrascaria party, chefs have just added brand new fall menu dishes to the array (spring on this southern continent!)(http://fogodechao.com)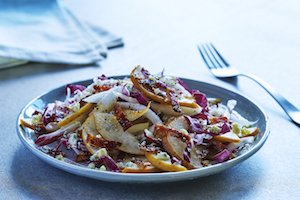 Each dish, such as the textured Pear & Endive Salad, highlights the rich tradition of centuries-old Brazilian culture and complement the steakhouse's variety of fire-roasted meats, such as the popular Brazilian picanha, tender lamb chops, and filet mignon.   Fresh, seasonal pears join julienned purple endive, crumbled bleu cheese and candied bacon with pear vinaigrette.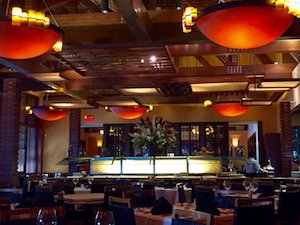 The room in the evening as as warm, inviting and even brighter than we remembered it as lunchtime – and all the guests are ready to party.  You can feel the buzz as soon as you walk in.  We talked to three guys having a good time at the table next to us.  They appeared to be athletes form the mid-west.  And they were: tourists from midwestern England!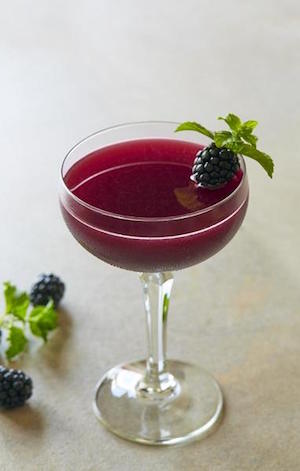 Blackberry Azedo (Portuguese for "sour") – In this perky cocktail, fresh blackberries are muddled with mint and shaken with Hendrick's Gin, Crème de Cassis (black currant liqueur), and a house-made lime sour.  Fogo makes this drink international with the famous Hendrick's produced in Scotland, known for its addition of bulgarian rose and cucumber to the traditional juniper infusion.  It is tart but not sour at all.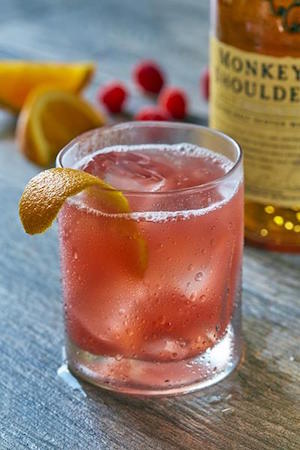 Whisky Jam Sour – Fogo's new take on the classic whiskey sour includes premium Monkey Shoulder Blended Scotch Whisky shaken with raspberry jam, orange bitters, and a house-made lemon sour.  It brings a refreshing balanced contrast between sweet and tart.
An updated  wine list features more than 55 South American labels each hand-selected to perfectly complement the numerous Brazilian specialties only found at Fogo de Chão.   We tried one of the fruity, dry and welcome Malbec vintages sourced from renowned Argentinian producers and one of the rich Chilean Cabernet Sauvignons.
Fogo de Chão's other new autumn dishes include: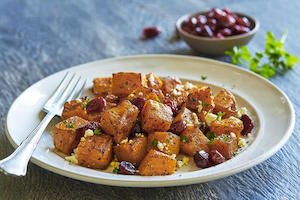 Roasted Butternut Squash Salad – Butternut squash, a winter staple in Brazil, is roasted with cinnamon and honey and then tossed with American cranberries andGreek feta.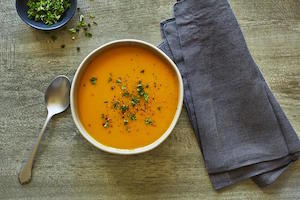 Butternut & Sweet Potato Soup – Creamy roasted butternut squash is blended with sweet potatoes and winter spices that works as a starter for any meal.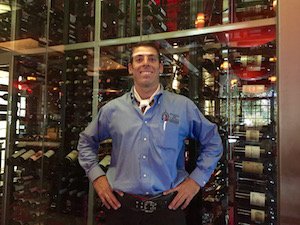 Caution: We were determined to do our best to limit the southern Brazilian side dishes — and failed.  There are just too many tempting selections on the table.  I have not used my mom's favorite phrase when we went to a cafeteria together in decades, "your eyes are bigger than your stomach."  Manager Leo and our servers just laughed.   They are quite used to this.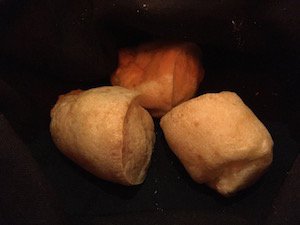 We were better mannered with the the pão de queijo (warm cheese bread), meaning that the table finished one basket only.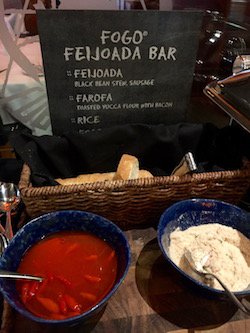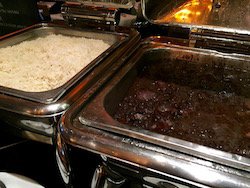 The classic Feijoada dish (black bean stew with rice, fresh orange and yuca flour), which can be a meal in itself – and is for most every Saturday in Brazil.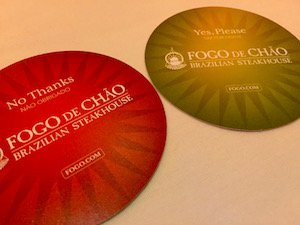 The green signal for "more" or "red" for stop.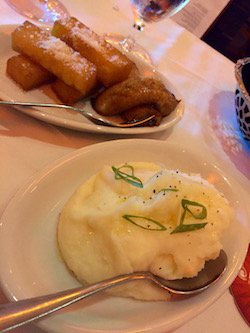 Just when you think you're balancing out the Market Table with the beef, along comes crispy hot polenta, and caramelized bananas  served family style on the table.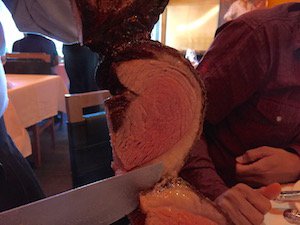 Fogo de Chão,  internationally famous Brazilian steakhouse, or churrascaria, for over 36 years specializes in in fire-roasting high-quality meats utilizing the centuries-old Southern Brazilian cooking technique of churrasco.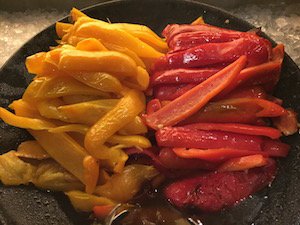 The unusual and  wonderful peppers shown above were about the only dish a bit out of reach on the  Market Table feast that hadn't been dipped into on the table when we went around.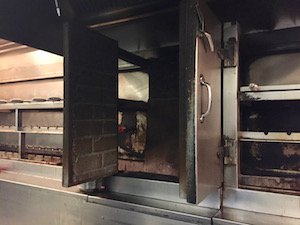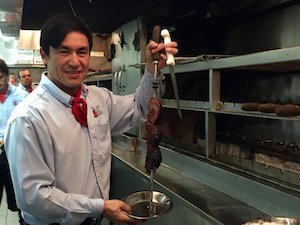 We "exercised" before the very last course with a very short  march into the kitchen hidden next to the enormous wine racks, where we were privileged to see the fiery ovens.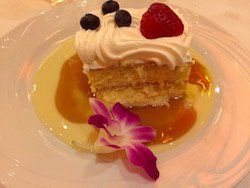 Rafi (below) our server took great care of us — enticing us at the end of the meal with dessert, tres leches (three-milk cake).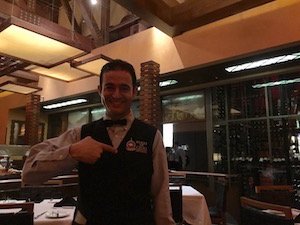 Guests can also choose between lighter seafood selections, or enjoy the gourmet Market Table only option at lunchtime for $15, and add individual meats priced individually.
For more information, visit http://fogodechao.com