New Gourmet Gift Baskets Highlight American Historic Classic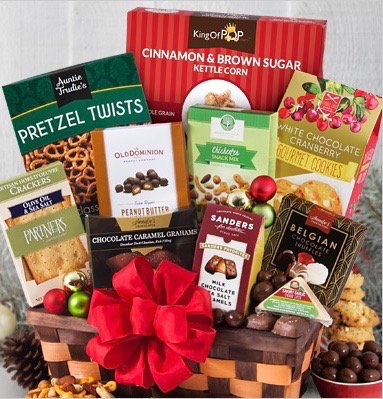 KingOfPop.com has taken All-American popcorn,  rigorously tested for crispness, taste, and appearance, and added the highest quality items to come up with a dazzling, festive holiday gift, including Himalayan Salt and Anise.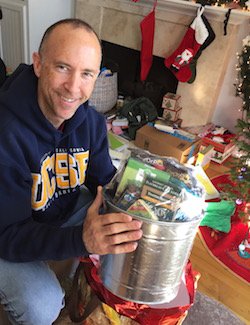 The assortment comes in a reusable aluminum bucket.  Besides special occasions, they're a gift that comes in handy for sports events (TV watching or at a stadium) or for families or guys in the middle of a house move.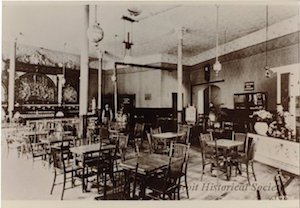 Note the Sanders Milk Chocolate Sea Salt Caramels.  Historic. Sanders is a historic Detroit based confectioners  that first opened as a single candy store on Woodward Avenue and Gratiot on June 17, 1875.   Frederick Sanders Schmidt relocated from Chicago after his original soda fountain and candy store was destroyed by Chicago's Great Fire of 1871.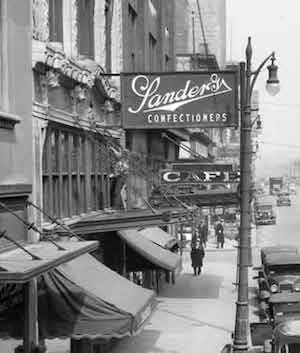 When Sanders grew, he  introduced ice-cream, sodas and baked goods. … and the nation's first ice cream soda.  I remember the marble counter, the paper water cup holders that came to a point at the bottom and their pewter holders.  It was really a glimpse into the past.  The hot fudge was hot "fudge" and their yellow cakes with buttercream frosting, made with real butter, and ground almond around the sides were not only perfect to celebrate birthdays but for breakfast the next day as well.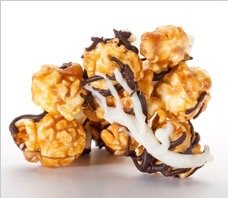 Located on the east coast in scenic New Hampshire, KingOfPOP.com opened their doors in 2012, operating under GourmetGiftBaskets.com, a family-owned gift e-tailer with over a decade of experience creating beautiful handcrafted products.
Since then, KingOfPOP.com has come far from its humble beginnings.  An established gourmet brand, they feature over 90 original flavors. Whether it's classic Caramel or crazy Confetti, each of KingOfPOP.com's flavors are handcrafted from scratch every day, using only the finest available ingredients.