No-Price Chefs Table at Six Senses Qing Cheng Mountain Resort, China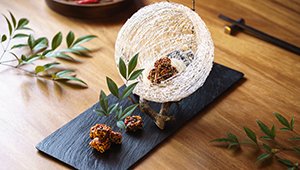 In order to make their new Chef's Table more "palatable," Six Senses Qing Cheng Mountain Resort in the heart of China, recently introduced a unique concept for menu pricing in their Farm2Fork restaurant by asking guests to pay what they feel is appropriate for food and service when dining there. The Chef's Table dinners, which present a communal dining setting for guests, take place every Saturday evening in the Farm2Fork restaurant.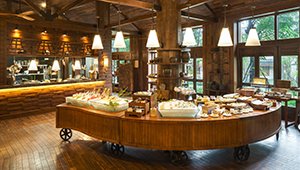 To prepare for the dinners, each Saturday morning after the resort's Executive Chef Rick Gonzales has finished his rounds at the vegetable farm and confirmed the day's availability of fresh produce with the local suppliers, he will devise a four-course dinner menu which will be written on the chalkboard at the upper level of the Farm2Fork restaurant.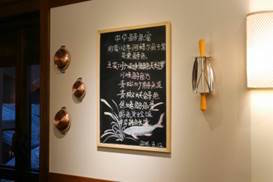 Come dinnertime, guests will share a long table where the food will be served family style. Chef Gonzalez will join the dinners each week to share information on the sourcing and inspiration for the local ingredients used in the menu he created and most likely share a culinary tip or two.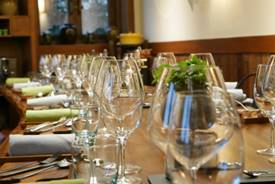 "This experience gives an opportunity for guests from all parts of the world to get together and chat with each other over dinner," said Gonzalez.
A typical menu may include the following:
Qing Cheng Mountain tea smoked local farm raised Sturgeon
Crispy shallots, green apple, garden Chinese celery remoulade
Hand rolled Parpadelle pasta
Roasted mushrooms from our hut, Sichuan sausage, wok-charred garden pea shoots
32 hour slow cooked Wagyu beef short rib
Sichuan BBQ glaze, wok-charred mushrooms from our hut, sweet potato gnocchi
Chocolate Coulant
Homemade Sichuan peppercorn ice cream
Manish Puri, general manager of Six Senses Qing Cheng Mountain, loved the idea of a daily fresh-from-the-garden menu and to add a quirky element, issued the chef a friendly challenge by opting not to have a fixed price for the Chef's Table.
Manish stated, "We don't want to offer a fixed price. Guests can pay what they feel the food and service is worth. Our reward will be the smiles, the knowledge and anecdotes that we have been able to impart and the friends that will be made."
Guests wishing to join these dinners can make reservations at fbma-qingcheng@sixsenses.com. The Chef's Table is limited to total 12 guests. Dinner starts at 7:00 pm and service finishes at 9:00 pm. Drinks and digestives are extra.
About Six Senses Qing Cheng Mountain
Six Senses Qing Cheng Mountain is superbly set at the picturesque gateway to China's majestic Qing Cheng Mountains, Six Senses has created a resort to compliment the UNESCO World Heritage & Natural Cultural site at nearby Dujangan. 113 guest accommodations ranging from semi-detached suites in duplex villas with balconies and verandas to courtyard suites, garden and pool villas. Six Senses Qing Cheng Mountain offers several dining outlets, renowned Six Senses Spa and an array of interesting outdoor activities.