Sofitel Hotel Los Angeles Hosts "French Wine Days" 2016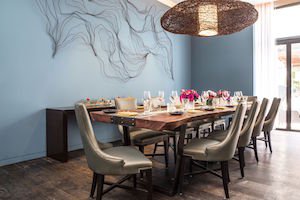 Sofitel Hotel Wine Days at the Sofitel Los Angeles are in progress while it is wine harvesting season in France, with special events running through the month of October directed by the Los Angeles Wine Association.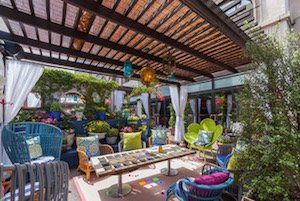 Signature sampling flights of wine at Riviera 31 lounge bar, with platters of French cheese and crackers. and a dinner at Estelle are the featured attractions.  A drag show is already sold out.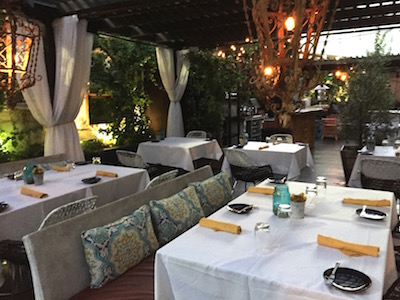 Guests can dine in or outside in the Le Jardin section.  The greenery provides an oasis from the bustling traffic on Beverly Boulevard just outside.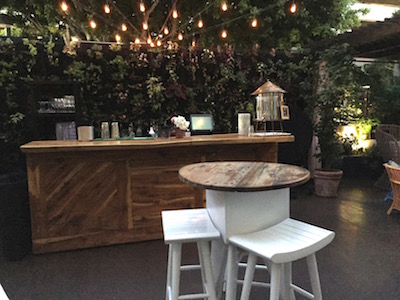 The signature French and California label wines in the Sofitel Wine Flight Experience will be on sale at the bar for only $12++ from 6 pm to 8 pm.  Wine tasting flight includes 4 types of exclusive wines to choose from the list below.  Appetizers will be on sale at the bar during the event.  Complimentary Gourmet Bites from 6 to 7pm.  Sip & mingle with a bespoke selection of relaxing lounge tunes.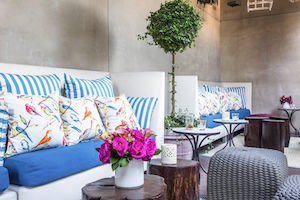 – Montmatre, Brut, Sparkling White or Rosé, France, Non-Vintage
– Moillard, Bourgogne, Chardonnay or Pinot Noir, 2014
– Hoopla, Chardonnay or Cabernet Sauvignon, Yountville, Napa, 2014
– Child Play, Oregon, Pinot Noir, 2014
– Chateau Haut-Selve, Graves, Bordeaux, 2014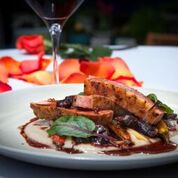 A wine pairing dinner at ESTELLE RESTAURANT follows the tasting reception on garden patio as an optional choice.   Solo diners are encouraged to attend and be seated at the communal table.  The curated wine pairing menu features regional dishes ($39 plus wine).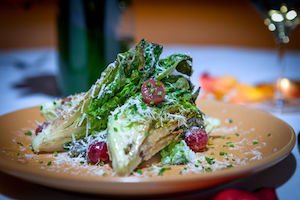 – Starter:  Roasted Scallops, braised baby leek, peanut potato, smoked pancetta, pluot gastrique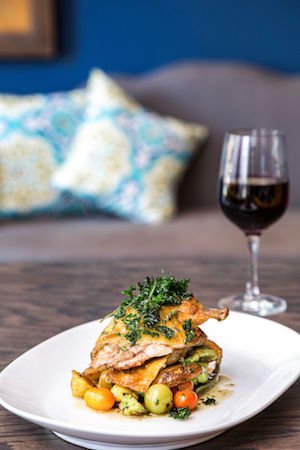 – Main Course:  Grass fed New York, grilled broccolini, royal trumpet mushroom, heirloom cherry tomato relish
– Desserts:  Chocolate Mousse Pyramid, gianduja, chocolate sponge, white chocolate drops
– Additional Wine tasting:  $15 for 2 tasting of wine
Desserts from 2015:  the Chocolate Trio here or homemade ice creams and sorbets, including the black cherry ice cream, apple balsamic or white peach.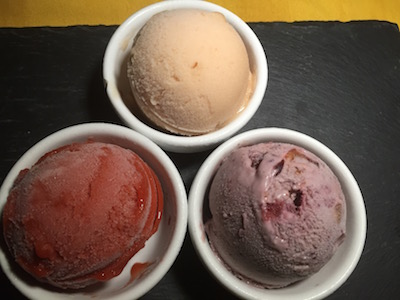 Please check with the hotel for daily menus availability (www.sofitelwinedays-losangeles.com)
Esterel, Sofitel Los Angeles,  8555 Beverly Blvd, Los Angeles, CA 90048, (www.sofitel.com).