Spices Aplenty in India's Tandoori – BW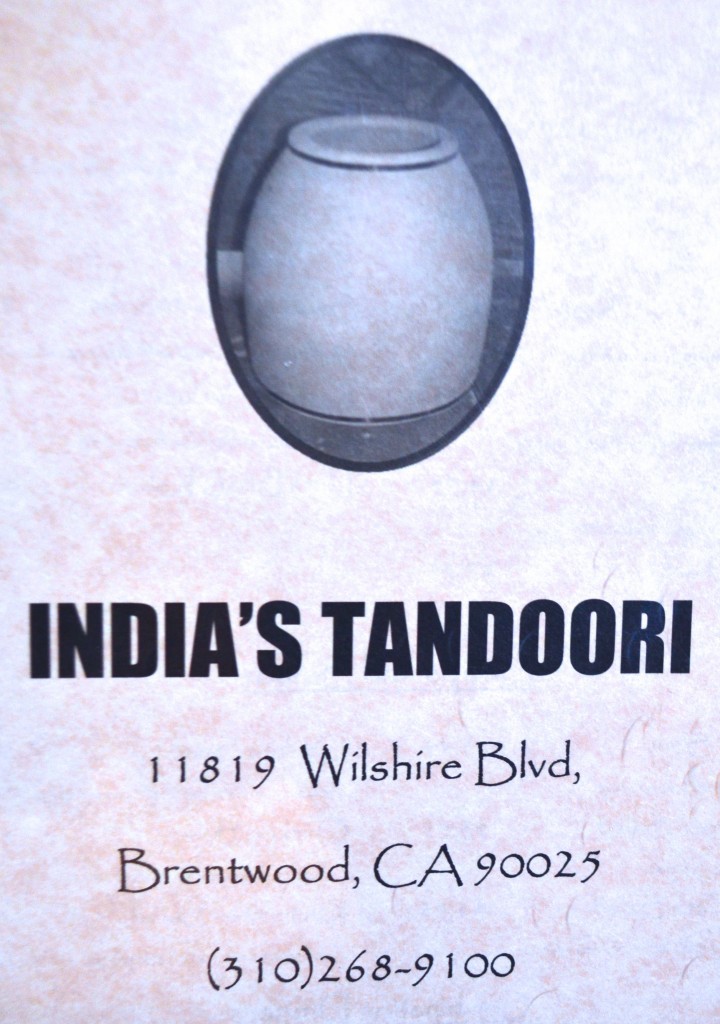 (reprinted with permission from Cultural Wanderings blog) We had the pleasure of dining at India's Tandoori today and we feel the same way we felt after our spice plantation tour of Goa, awed by the variety, intense flavor and richness of India's abundant spice palette.
India's Tandoori dining room is swathed in gold, deep red and wood tones or if preferred, an outdoor patio is available to enjoy the Southern California sunshine.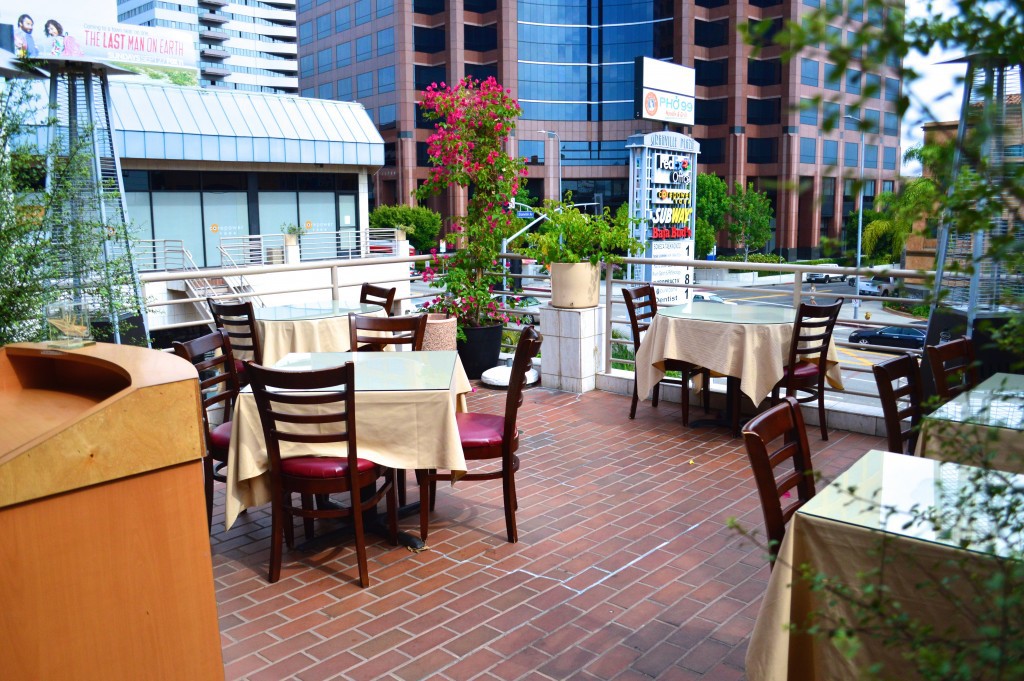 Starting off with a cup of Chai always seems so civilized and this particular chai is a milky blend of cardamom and cloves that reminds us of Chinese five spice powder, a famous melding of star anise, cloves, cinnamon, pepper and fennel seeds.  Although we were informed that no cinnamon or star anise are actually in the tea, those mixed spice qualities shine through. On weekends India's Tandoori serves their tea with cardamom, spice or ginger biscotti, allowing us to further embrace the relaxing and rewarding experience found in a cup of tea.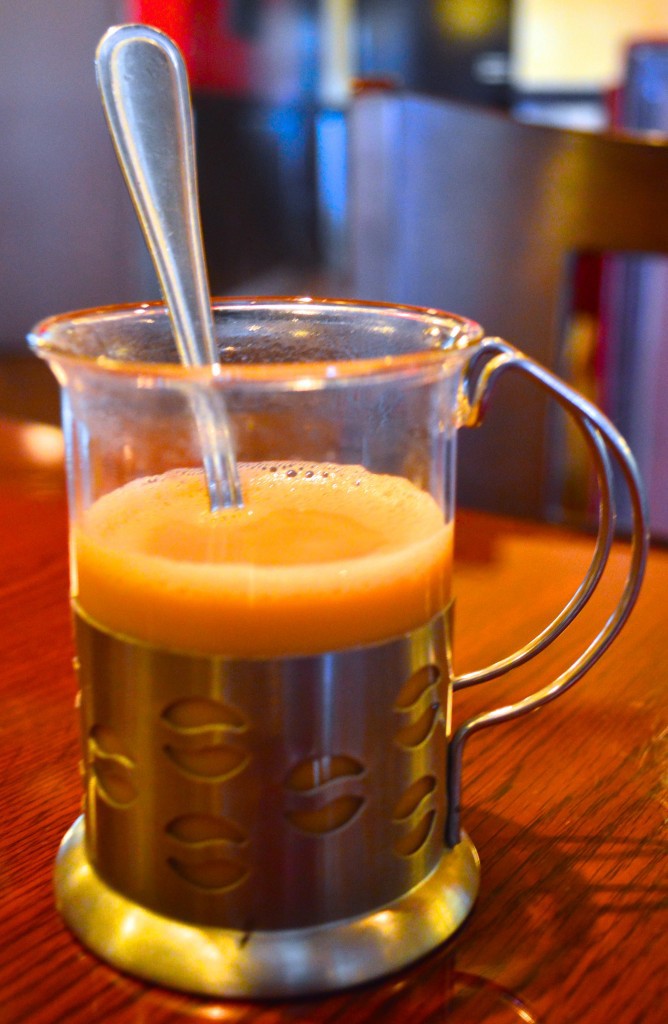 They have a lunch buffet on weekdays which runs $8.95, or customers can order from the menu.
We found the restaurant has a secret menu that we were lucky enough to peek into and recommend highly.  We started out with gobi Manchurian (not on the menu) which can be an appetizer or main course. This cauliflower is dipped in a heavy batter, fried crisp and then smothered in a dense, reduced, slightly sweet and spicy sauce that embraces a concentrated punch of Chinese and Indian spice and flavor.  Bell peppers and onion add color and texture to the intensely seasoned plate.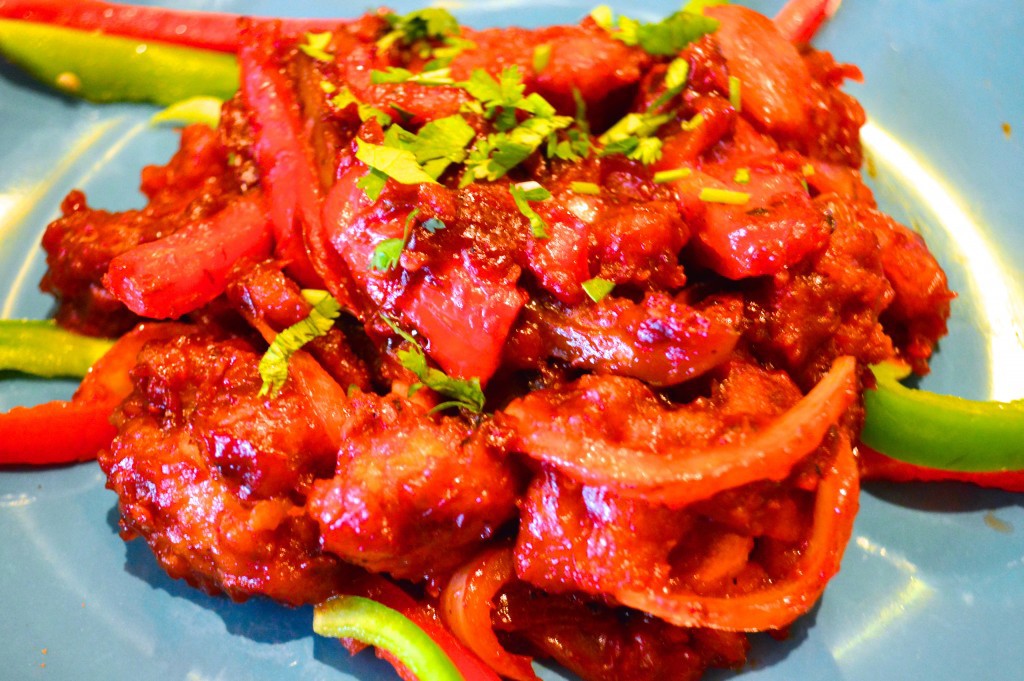 An extensive vegetarian menu presents mixed vegetables, spinach, chickpeas, eggplant, okra, mushrooms, lentils, peas, potatoes and paneer, a curd cheese, as options to explore.
We were floored by an off menu entree called chicken mowgli, where in-house ground fragrant spices and herbs are fused with onions grilled to a point somewhere between sweet translucency and caramelization, for an onion hit that makes the savory yogurt and cream sauce wax magical over tender chicken. Rice, naan, our fingers and anything else we could find was employed to sop up this sauce. Don't miss this one.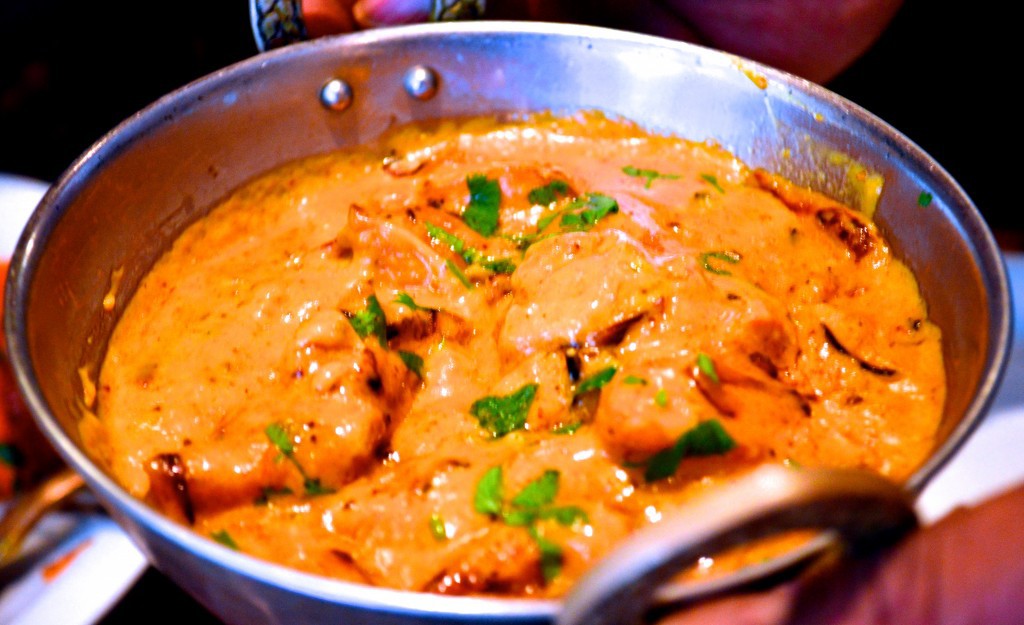 The chicken tikka masala, an on menu dish, combines yogurt, cream and half and half to form the base for an herbal tomato tang and slight back of the throat burn from chili, that makes this a standout version we are also thrilled to lick off pretty much anything.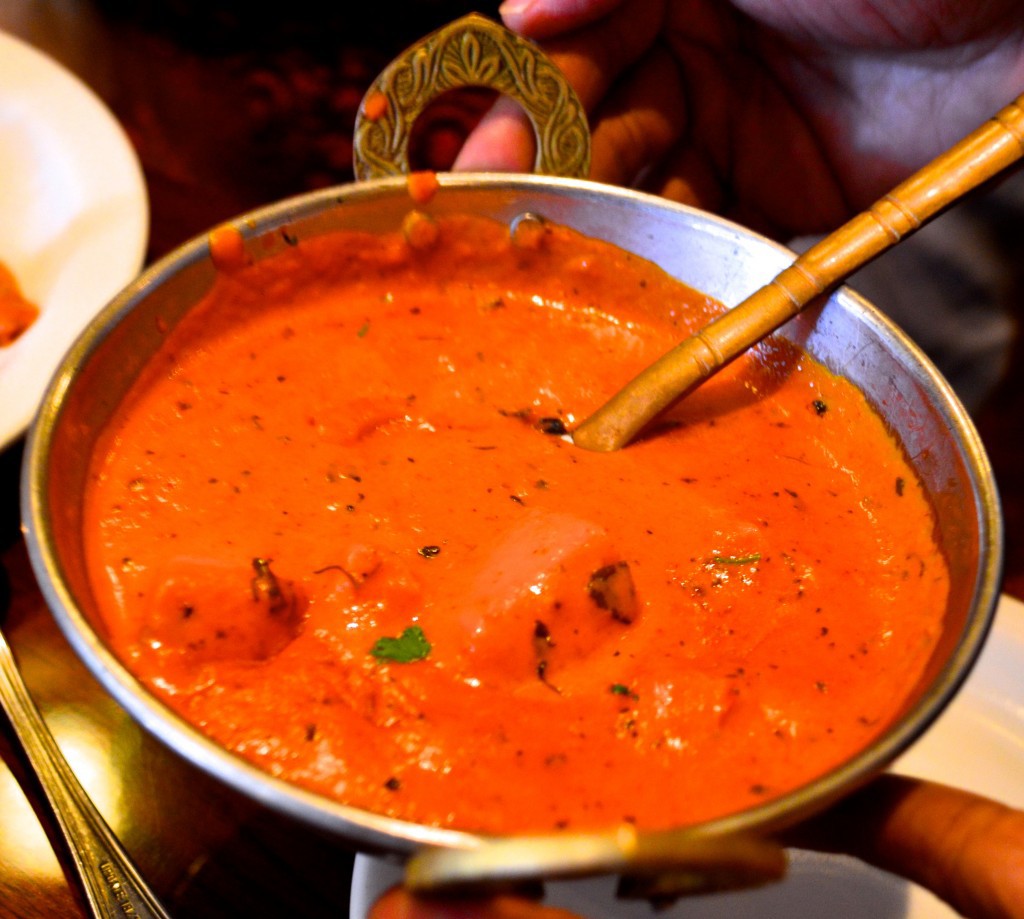 A selection of rice and bread are the traditional side carbs of the cuisine. We were entranced by the freshly baked, onion, cilantro, cumin, and fennel seed stuffed onion kulcha. A captivating soft bread packed full of savory ingredients.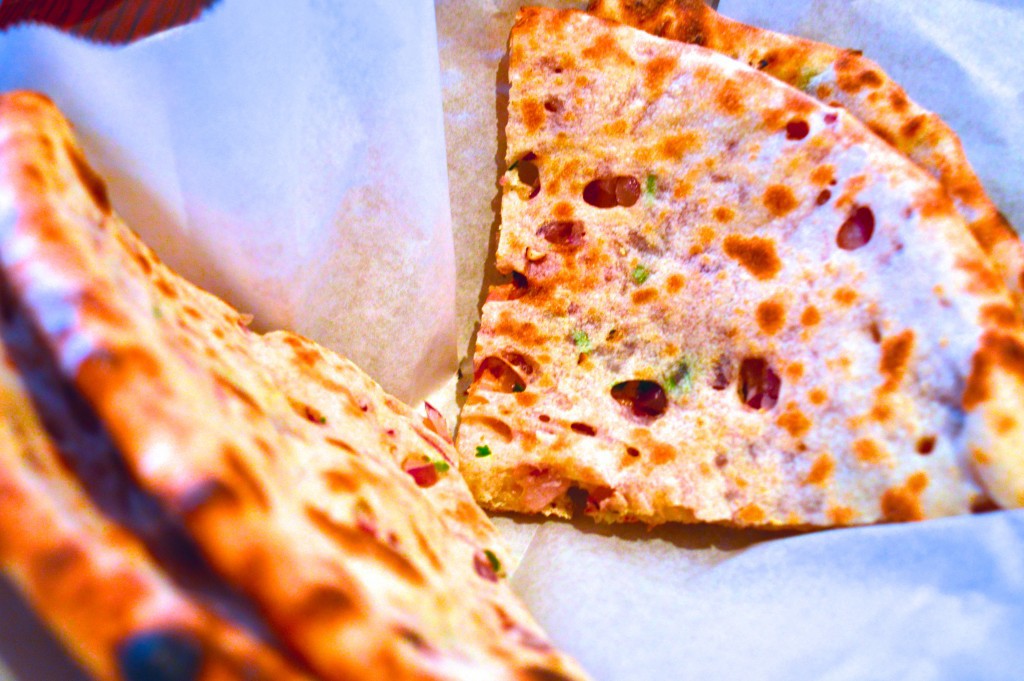 We also are huge fans of garlic naan and seldom miss the opportunity to savor this bread that can only be made traditionally in a tandoor oven.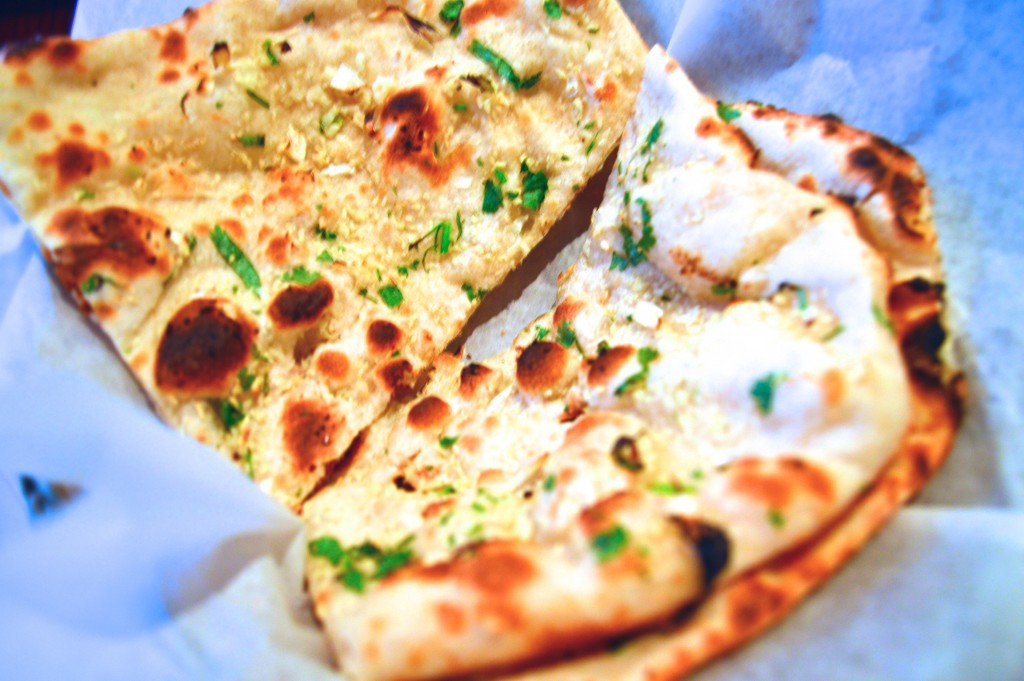 Reasonably priced sides, desserts and drinks add gratifying flavors to complement the meal.
If you have room, one final off menu offering is a dessert called barfi.Don't let the name throw you, this milk and sugar reduction is an Indian sweet rarely found in restaurants.  We learned that the mango barfi is a powerful blast of the freshest mango, which is packed into the dessert so densely, we felt we were eating the fruit itself.  Pistashio, cashew and an almond paste version are also available, but don't miss the mango.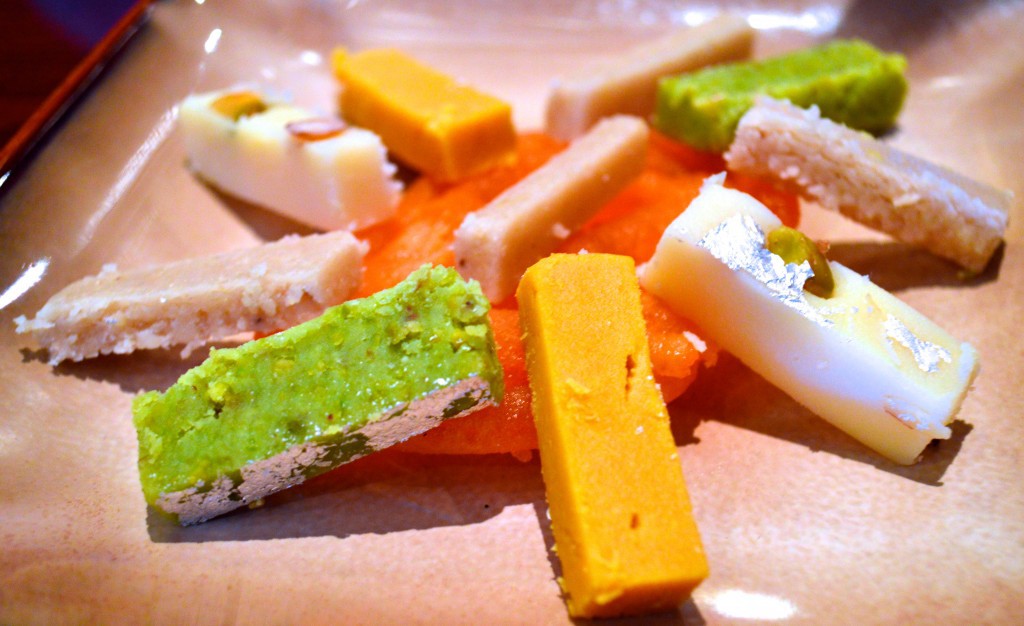 For an exploration into the diversity, variety and inspired use of some of the most exciting freshly ground Indian spices, we recommend a visit to Indias's Tandoori where we felt we were eating the best this exotic country has to offer.

India's Tandoori, 11819 Wilshire Boulevard, Suite 206, Los Angeles, CA 90025
Phone – 323-936-2050
web site – indiatandoorila.com