Tamarind Cuisine of India's Seal of Success
(Gerry Furth-Sides) Even in its second month neighborhood "buzz" and new regulars regularly fill New Tamarind Cuisine of India Restaurant in Sherman Oaks.   When we ate at Tamarind last week, one of the customers walked over just to say that the owner of the cleaner business next door sent him in to Tamarind, and he "loved it."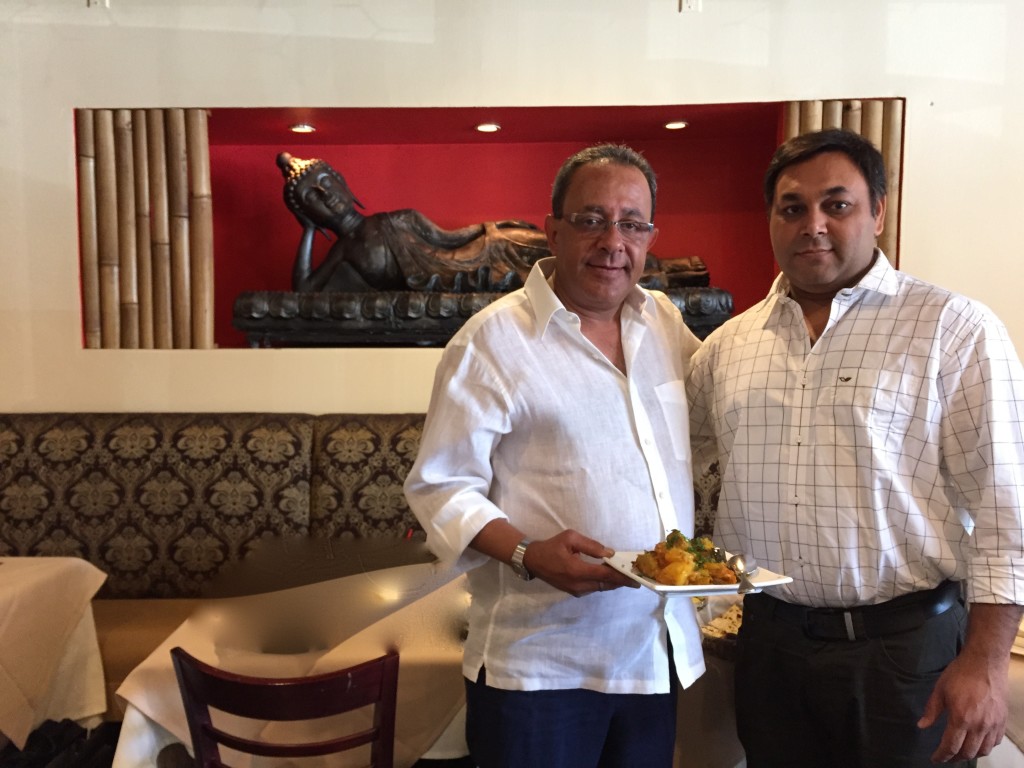 What makes one Northern Indian restaurant stand out among the many?  For starters, owner-chef Rinku Batia is also an experienced  catering company owner-chef, one sure-fire credential for being well aware of diners' preferences. On the service end, Partner, Ricky's training and experience credentials include luxury Indian hotels, and Indian hospitality is known as the best in the world.   Ricky's old-school welcome matches the soft, classic interior of the restaurant; every diner becomes a guest "in his home."  Ricky's is here to please, and makes every experience  more lively with his keen sense of humor.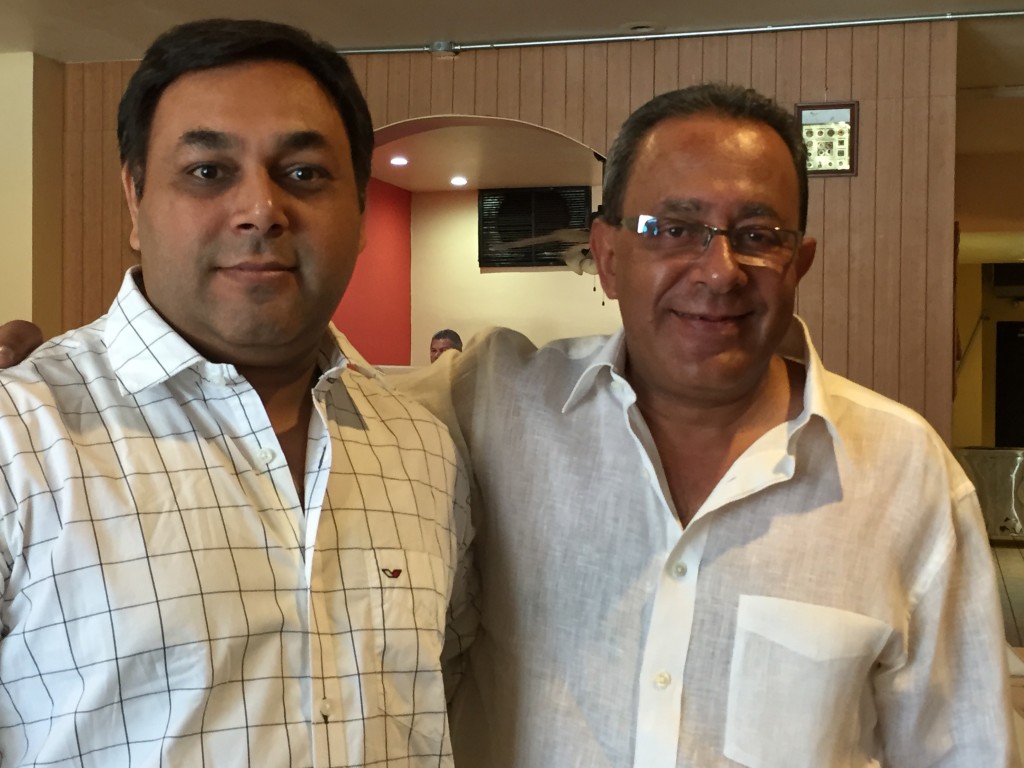 The  Mango Lassi presented at arrival becomes the perfect "air-conditioning" for the scorching weather outside. It is an indication of Tamarind's kitchen attention to detail and freshness, so frothy and rich it could be dessert.
The Tamarind Cuisine of India menu is divided into sections of types of food (rather than sauces). There are helpful photos of each dish to either remind diners of how their favorites look or introduce new dishes. The platter of sliced cucumbers, tomatoes, peppers and lemon for diners to add to their dishes is as farm-fresh as the ingredients.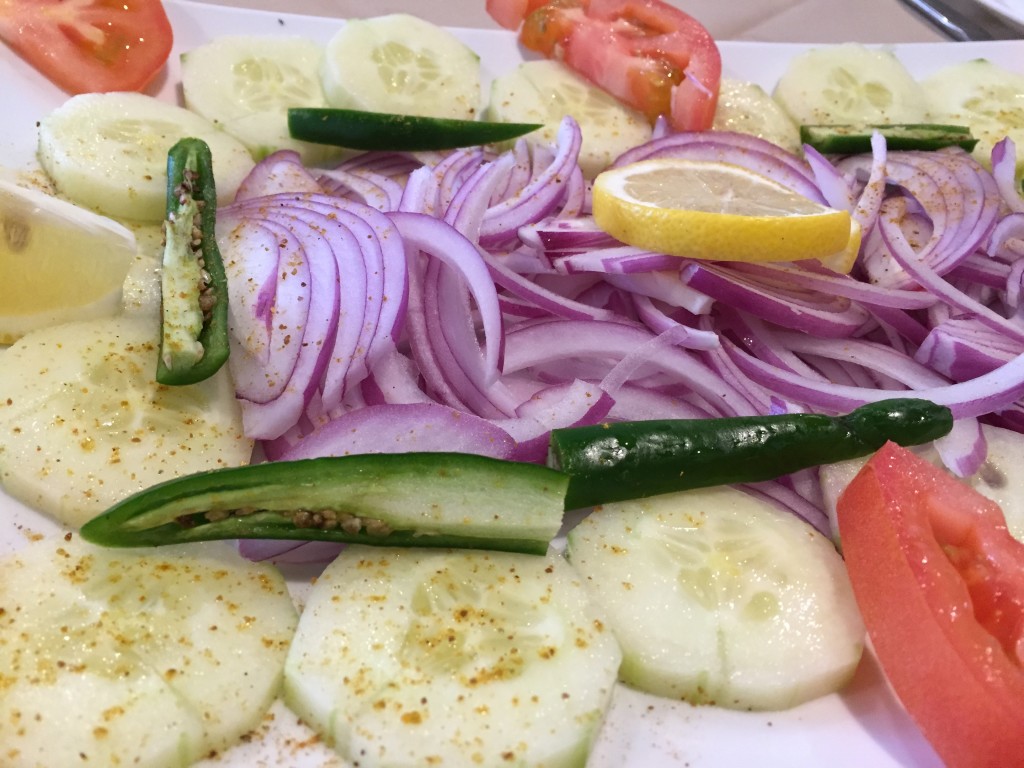 Tamarind's Gobhi Manchurian stands out among the traditional Samosa and Pakoras on the Appetizer list. It fulfills the requirements of well-balanced flavors and textures. The battered, deep fried cauliflower cooked with onion and bell pepper is cooked until soft (as Indian vegetables are prepared) yet has the snap of the light fried batter to give finish it off. This ability to retain the distinct flavors of the ingredients, and then give it texture is what makes for a uniquely refined dish.  And the Indo-Chinese dish is it a fun reminder of the way Chinese cooks play with flavors and textures.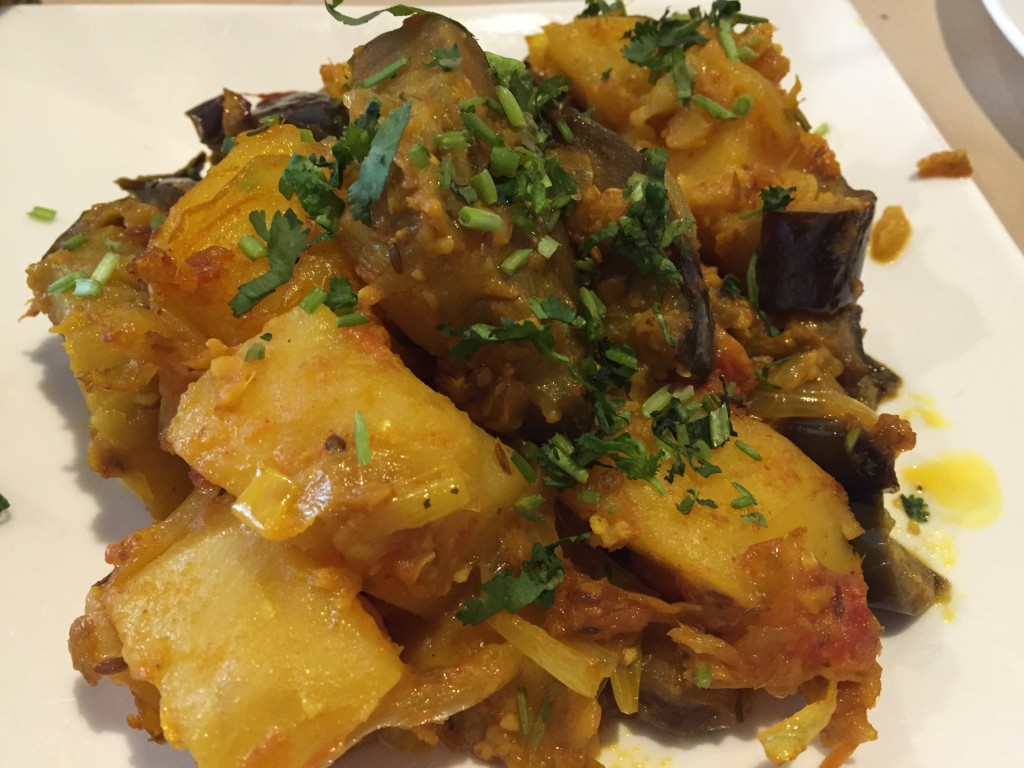 Tandoori Fish Tikka continues the trend with substantial chunks of spiced yogurt- marinated Mahi Mahi. The tender fillet pieces break apart in your mouth with the contrasting flavors of onion and colorful bell pepper slices. Squirts of lemon bring the fish to a while new level. Ricky reported to us that the choice of fish depends on what is freshest on the market.  "Chicken Tikka is made not with cream but with half and half and yogurt to keep it lighter," Ricky reported.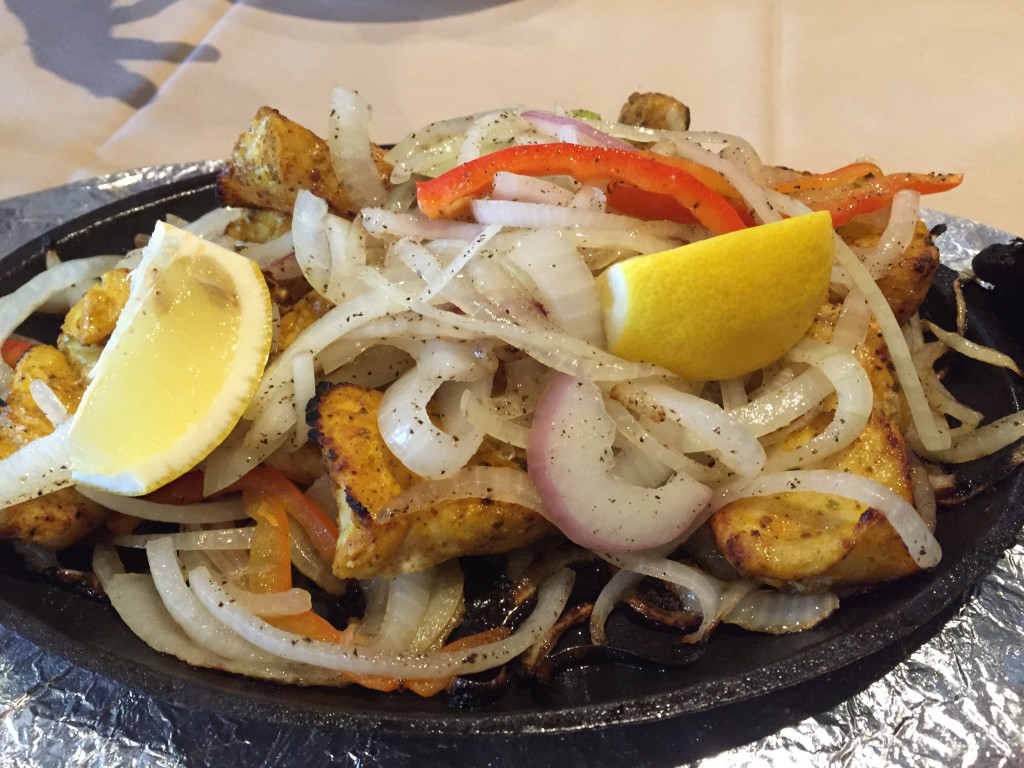 A full page of Vegetarian dishes begins with Yellow Daal, lentils simmered in a mild spice blend, is creamy and smooth. The secret to its luster of flavors is clearly visible in the cilantro and onions, and you can just taste the subtle garlic in each spoonful.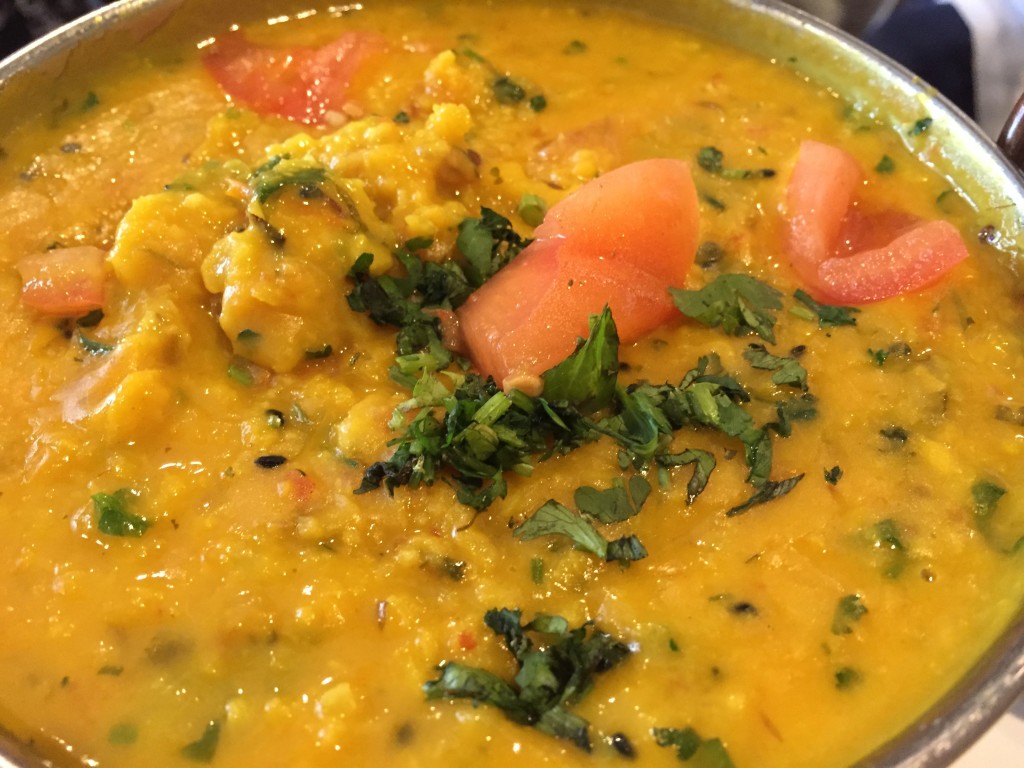 Biryani, a most lush, rice with the historic Persian pedigree, arrives studded with plump raisins, cashews, peas, green beans, corn and bits of carrots. The lighter than light separate rice grains reflect its royal lineage. Biryani, the royal rice with the historic Persian pedigree, complements the intense flavors of the tandoor dishes. It also pairs well with Lamb Bhuna, cooked with tomatoes, garlic and ginger in a curry sauce, and the Spinach Channa Saag. This variation of the more typical Saag Paneer, this dish is cooked with garbanzo beans, herbs and spices, and topped with fresh tomato and cilantro.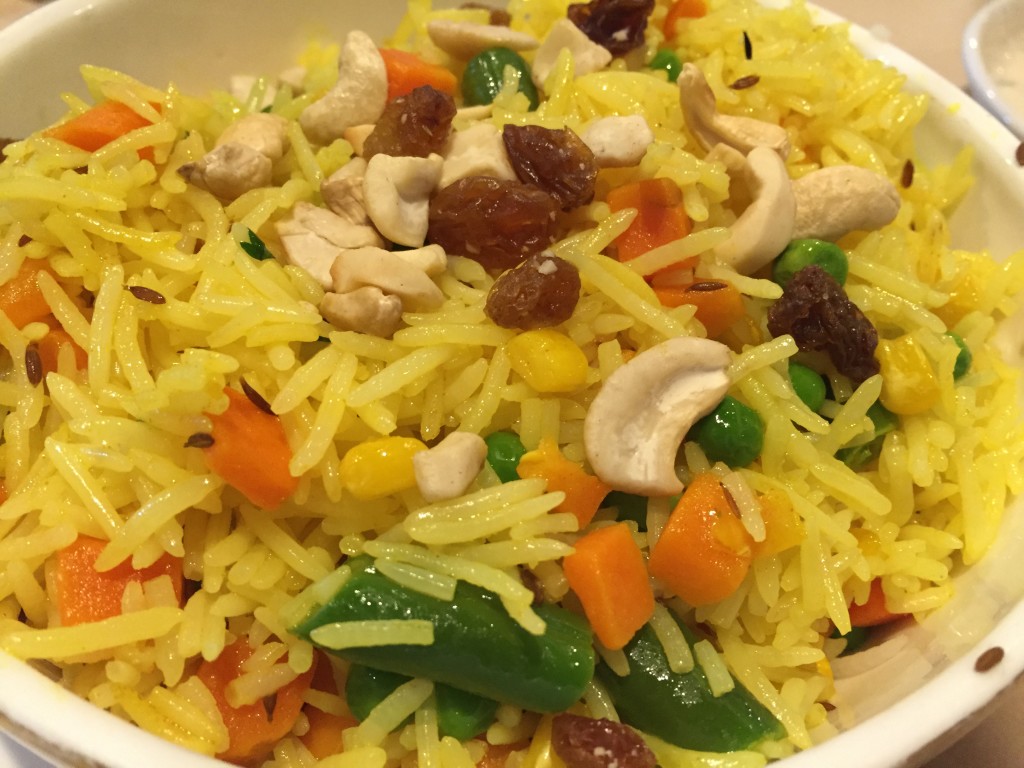 In the Poultry menu section, dark meat stars in the Chicken Karahi because it is more flavorful than white, prepared not in the Tandoor but in a special Indian wok that allows the liquid to seep into the dish as it cooks.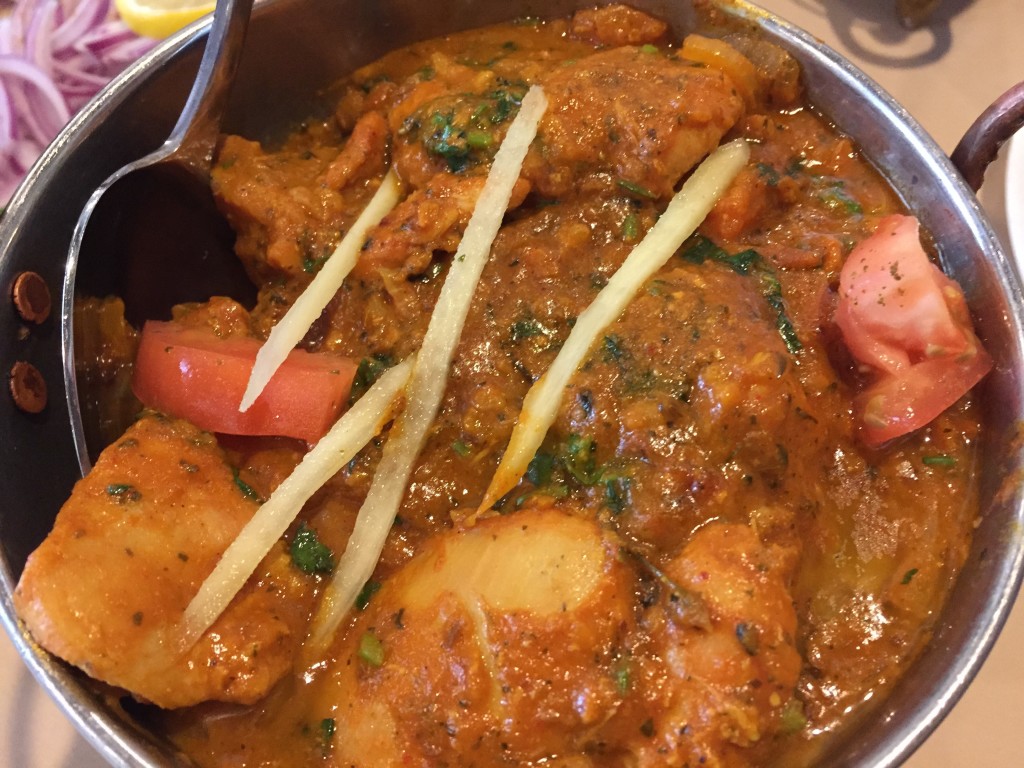 Just as each chef has his own spice mixture in Indian cuisine, each kitchen has its own most popular Breads. At Tamarind Cuisine of India, the Paneer Naan is naturally stuffed with cheese (homemade), garlic and cilantro. It is so crisp the photo looks like the San Andreas Fault in the desert.   Whole wheat Paratha is dense and chewy and addictive on its own.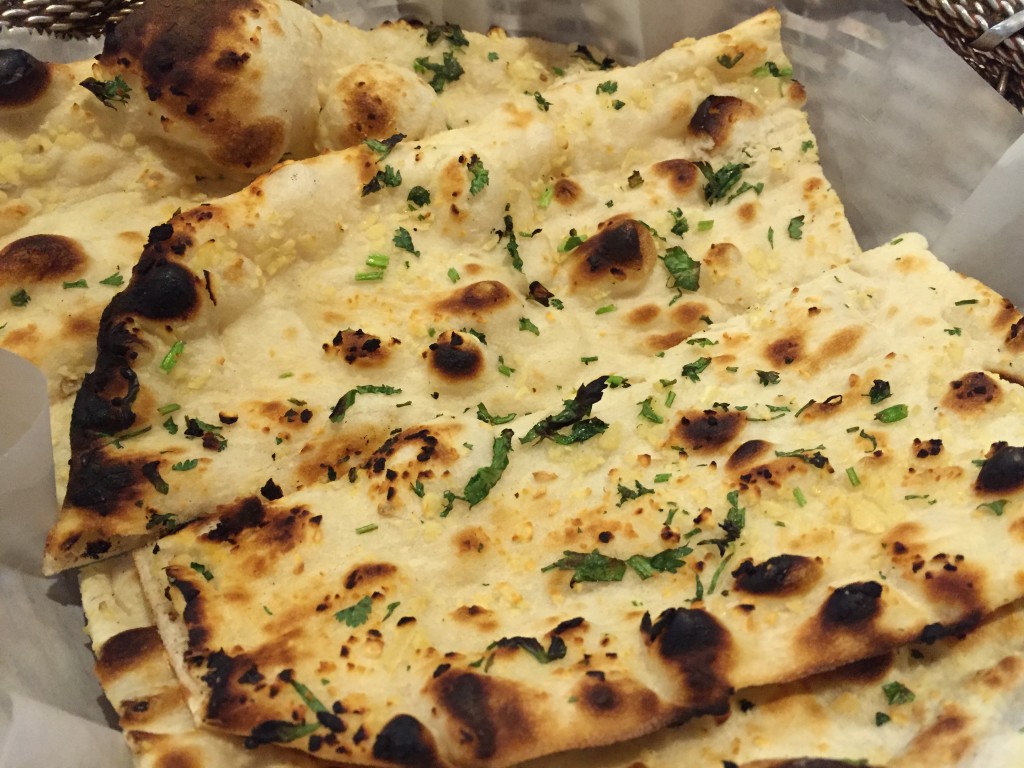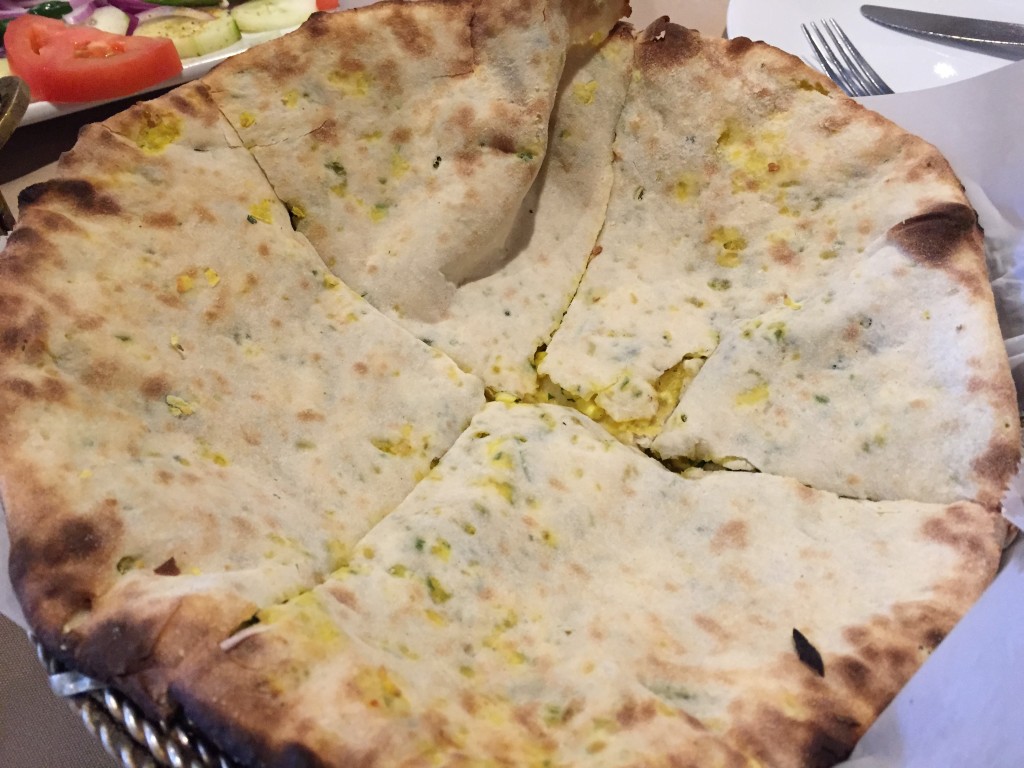 Tamarind Cuisine of India diners can polish off a meal with a dish of mango or pistachio Kulfi – "ice cream like my grandma used to make, " in Ricky's words. But I bet it wasn't decorated with such fanfare that includes puffs of whipped cream.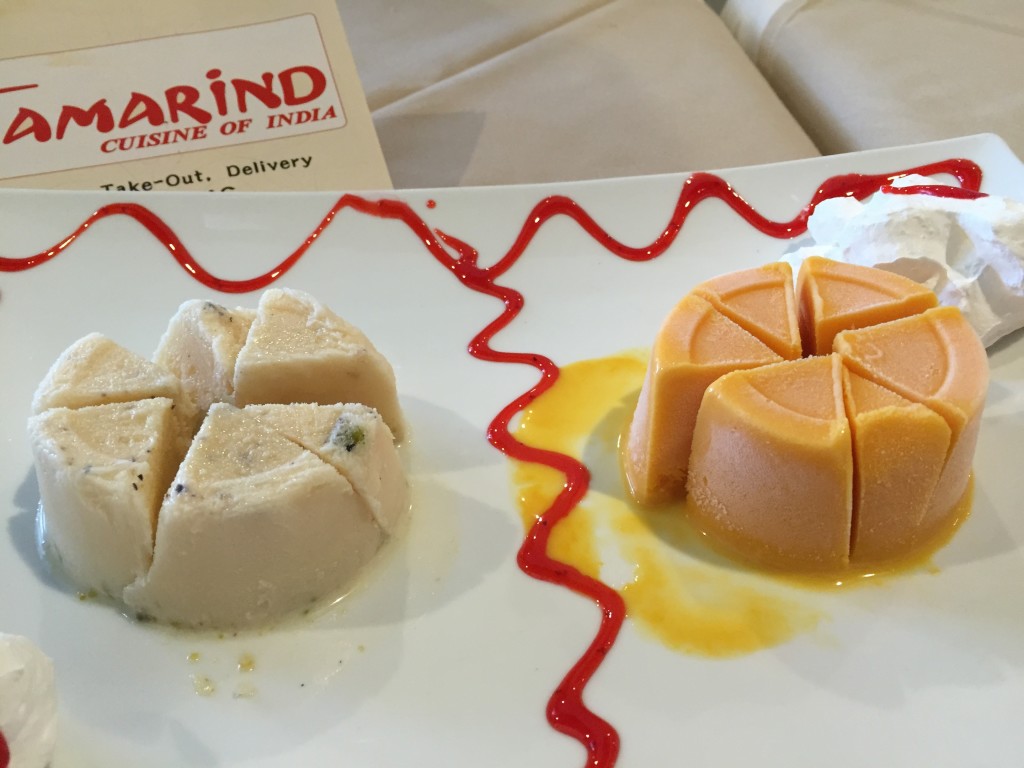 Catering (of course!), take out and delivery, a week-day lunch buffer and week-end Champagne Brunch are offered at Tamarind Cuisine of India. And did we mention free parking around the back.
Tamarind Cuisine of India, 14611 Ventura Boulevard, Sherman Oaks, CA 91403 (818)995-1777, (www.tamarindla.com)