Los Angeles – Master Taste 2017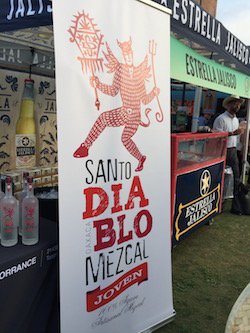 (Gerry Furth-Sides) A festive, friendly crowd celebrated The Taste of Mexico 2016 under a full moon at the  LA Plaza de Cultura y Artes in downtown LA.  The event backed up its boast of  being LA's premier Mexican Food Culinary Festival.  From wide open space to a snuggle of lines and full-up tall cocktail tables, the crowd – most of them dressed in Mexian finery – could have been one big family.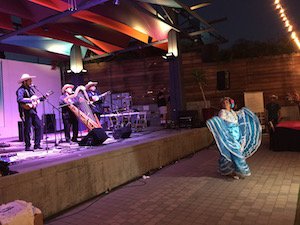 Taste of Mexico continues to make history as the city's staple event during Hispanic Heritage Month, treating guests to a curated selection of all-inclusive tastings from Southern California's Top Mexican Chefs and James Beard Award-Winning Mexican Restaurants, plus the city's best taco trucks and pop-ups.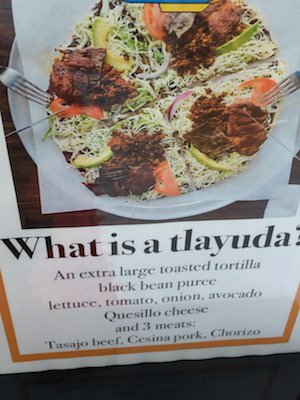 On the line-up near the gate, visitors were treated to a tlayuda, complete with an explanation!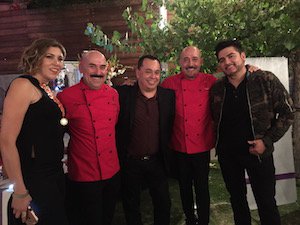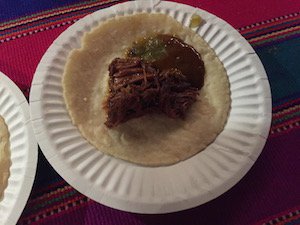 The Taste of Mexico is LA's flagship Mexican restaurant association. Founded by the dynamic team of Jaime Martin del Campo and Ramiro Arvizu of La Casita Mexicana and Mexicano; (who greet their endless stream of fans with photo ops and food; they served one of our favorite bites of the night: barbarcoa); Vicente del Rio of Frida Mexican Cuisine;Bricia Lopez of Guelaguetza; La Monarch Bakery's, and President of Taste of Mexico Ricardo Cervantes.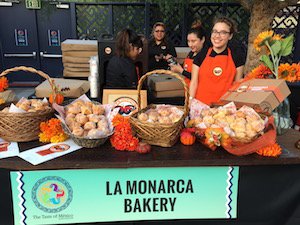 This was both a paleo and a vegetarian lover's fair.  La Monara's  Pan de Muertos for the upcoming Day of the Dead holiday coming up had the exact right combination of cake to bread.  Hot Chocolate was served with it.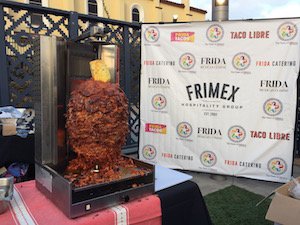 The Taste of Mexico seeks to embody, enhance and promote the authentic ingredients, flavors and traditions of Mexico's Cuisine.  
It was a magnificent array with each chef highlighting one dish and no duplications.   Most of the chefs cooked on-site so tantalizing aromas mingled in the air with the music.
The Taste of Mexico Culinary Festival is produced and curated by Executive Director and food anthropologist, Paola Briseño González.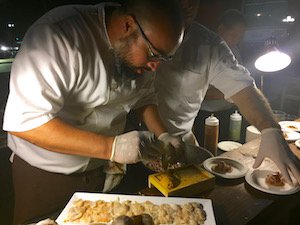 Chef Gilberto Cetina Jr. of Chichen Itza Restaurant asked each person in line whether they preferred caracol (Mexican conch) or uni (sea urchin) on the ceviche tostadas he prepared individually for each guest patiently waiting in line near the entrance.  He was "so surprised" that conch was the preference over uni four out of five choices.  Cetina excitedly told food friends about his newest restaurant about to open end of the year.
Chef Eddie Garcia of Cocina Condesa prepared smoked brisket tortillas (www.localfoodeater.com/cocinacondesa)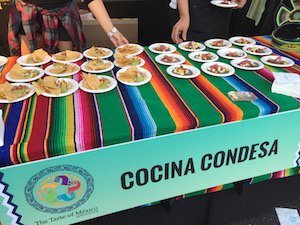 We ate the smoked brisket (two) before we thought to take a photo.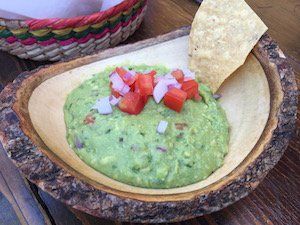 Cocina Condesa also served their famous rich guacamole with pomegranate seeds and chopped onion.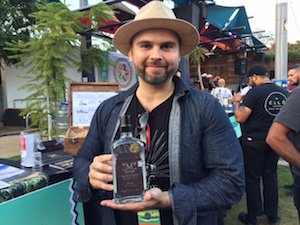 In addition, this year's event will feature a Baja Gastronomic Pavilion from the state of Baja California, as well as Estrella Jalisco's Beer Cantina Bar.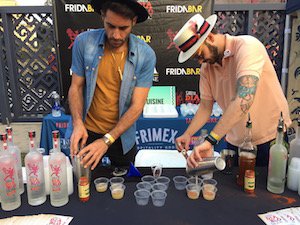 The famous Mezcalería Craft Cocktail bars were among the  over 60 vendors.  By the time the ViP hour was over, the lines were 30-deep.  For those who didn't want to wait for a mixed cocktail, beer was handy a few feet away.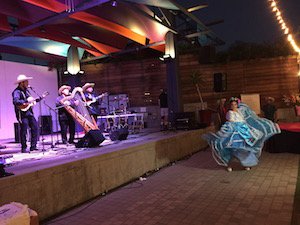 Live musical performances include the cumbia collective Metralleta de Oro, the Son Jarocho band.  A crowd of all ages gathered around the scintillating band playing Latin favorites. All you had to do as a lady was to look interested in the music, and a young man would ask you to dance!
Headliner El Conjunto Nueva Ola,  played a tribute set to Juan Gabriel.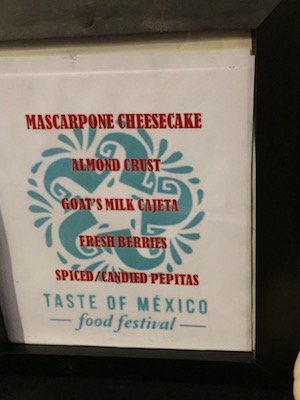 Vendors with individual items were thrilled to introduce them and as proud as if they had an entire restaurant.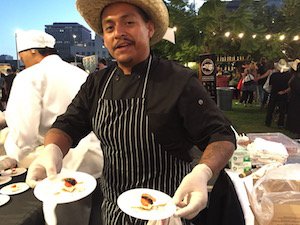 Have a marscapone cheesecake — but only one to a customer at a time for these precious desserts!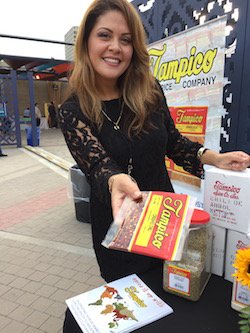 Tampico was ready with a smile and a sample at the inner gate. The event began with VIP check in at five and ran to 11 PM with lines going to the next city block going until after nine o'clock.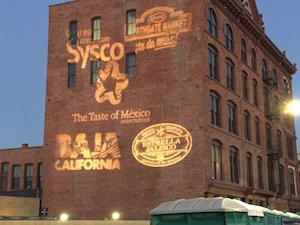 See more details on The 6th Annual Taste of Mexico Culinary Festival at http://www.thetasteofmexico.org/the-5th-annual-taste-of-mexico and on Facebook: https://www.facebook.com/TasteOfMexico/
Below is the line-up at the event.