Five Reasons to Attend PPLA FoodFare 2017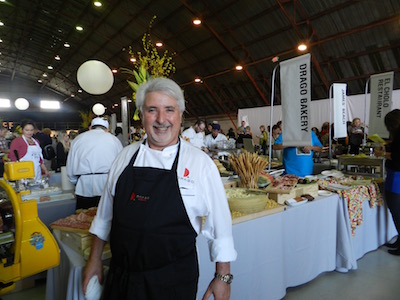 (Gerry Furth-Sides)  The Inimitable Chef Celestine Drago's wide smile (above) says it all about 
the
 event of the season, 
Planned Parenthood Food Fare
,  now over a quarter century running.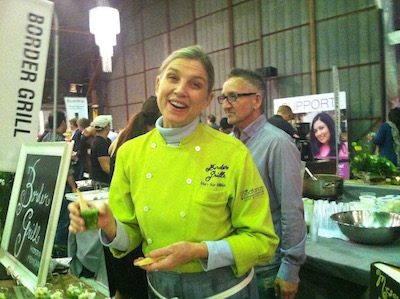 And so does the playful grin of another regular icon, Chef Mary Sue Milliken of Border Grill (below) with Mexican dishes. Both were PPLA honorees.    It's been a joy both to help and enjoy supporting this great health/educational organization since I first did a Newsweek TV broadcast at the Sherman Oaks clinic.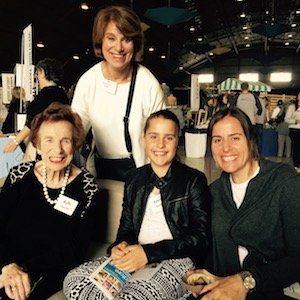 Four generation of guild members spend the year preparing this special occasion which ushers in the spirit of spring.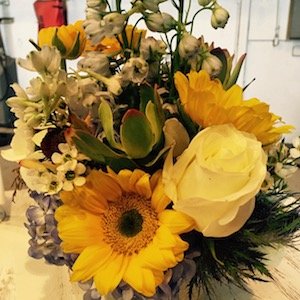 Here are five  reasons to attend PPLA Food Fare on March 2nd.
Support a good cause – Proceeds from Food Fare benefit Planned Parenthood Los Angeles' health services and education programs, including life-saving cancer screenings, birth control and STD testing and treatment.
Choice of day or evening — Food Fare offers two separate sessions designed to fit everyone's schedule.  The daytime session runs from 11:00 AM – 2:00 PM and the evening session is from 6:30 PM – 9:30 PM.  The morning session is more casual with a chance not only to meet the chefs but to get to know them.
Ethnic fare from top restaurants – Food Fare will showcase samples from over 150 of Southern California's best chefs, restaurants and caterers, wineries and breweries. For a full list, visit pplafoodfare.com/participants.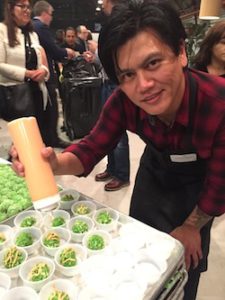 Drinks are on us – Over 35 participants will be providing generous samples and servings of wine, cocktails, beer, spirits, coffee, tea and more. For a full list, visit http://pplafoodfare.com/drink/.
Meet LA's renowned chefs – Meet dozens of Los Angeles' most prestigious chefs, including Food Fare's 2017 Chef of the Year, Annie Miler of Clementine.  Below are legends and PPLA honorees, Alain Geraud and Joe Miller.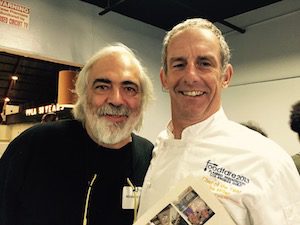 Celebrate decades of healthcare – Planned Parenthood Los Angeles celebrated its 50th birthday last year, which means five decades of providing vital healthcare services to the Los Angeles community. Here's to the next 50!
PPLA Food Fare will take place on Thursday, March 2, 2017 at Barker Hangar located at 3021 Airport Ave, Santa Monica, CA 90405. To purchase tickets and for details, please visit www.pplafoodfare.com. Tickets can also be purchased by calling (213) 284-3300.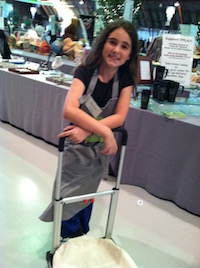 The event is top notch because it is produced by the PPLA Guild, a group of ladies that spends the entire year preparing for it.  It is so much fun to see the third generation of excited helpers.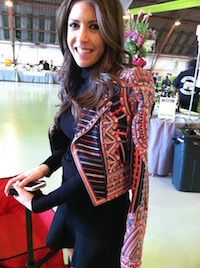 This is the perfect way to visit old t friends and meet new ones.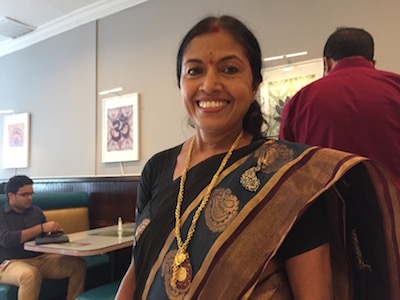 Mayura Indian Restaurant serving Kerala Region food
Food Fare began in 1979 with a cooking demonstration by Julia Child and has grown over the last 37 years to become one of the city's oldest and most celebrated food events.  Food Fare is hosted by the Planned Parenthood Los Angeles Guild, a group of over 170 women dedicated to providing financial and volunteer support for PPLA.
Planned Parenthood Los Angeles' 20 health centers throughout Los Angeles County provide care to nearly 150,000 women, men, and teens each year. Over 93% of the care PPLA provides is preventative, including life-saving cancer screenings, birth control, annual exams, and STD testing and treatment.  PPLA's education and community outreach programs reach nearly 60,000 women, men and teens in Los Angeles County each year.