Wheel House in Culver City Adds Spirits to Cheese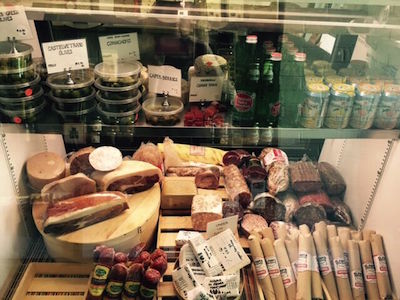 Wheel House Cheese Shop now offers a thoughtfully curated rare and exclusive selection of hand-picked, small-production, Wine, Beer and Ciders to pair with its vast assortment of fromage, charcuterie and other products.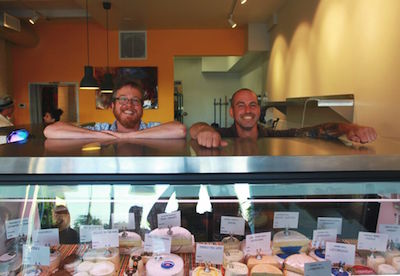 New offerings include more than 30 Wines, over 20 Craft Beers and three Ciders, though owners Alex Josef (with Steve Jones, above) plans to continually rotate and grow this collection.  The two are devoted to fine cheeses and helping their guests understand and enjoy them, too.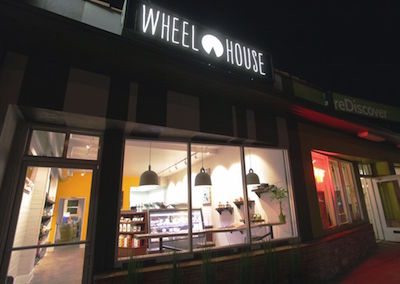 Wheel House Cheese Shop has made its mark at the definitive source for all things cheese since opening in mid-2014  with its evolving assortment of cheese (more than 100 selections representing at least a dozen countries), plus 15 to 20 fine cured meats and charcuterie items, dozens of gourmet accompaniments ranging from jams and spreads to crackers and pickles.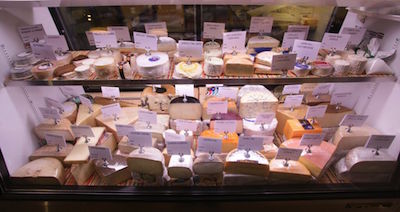 It was a bold move on the part of owner Alex Josef to move to Washington Boulevard which is fairly barren of shops other than our pioneering chocolate friend, Patrica Tsai at Choco-Vivo across the street.   We were especially impressed with Jet Lin's selections and help from our first visit.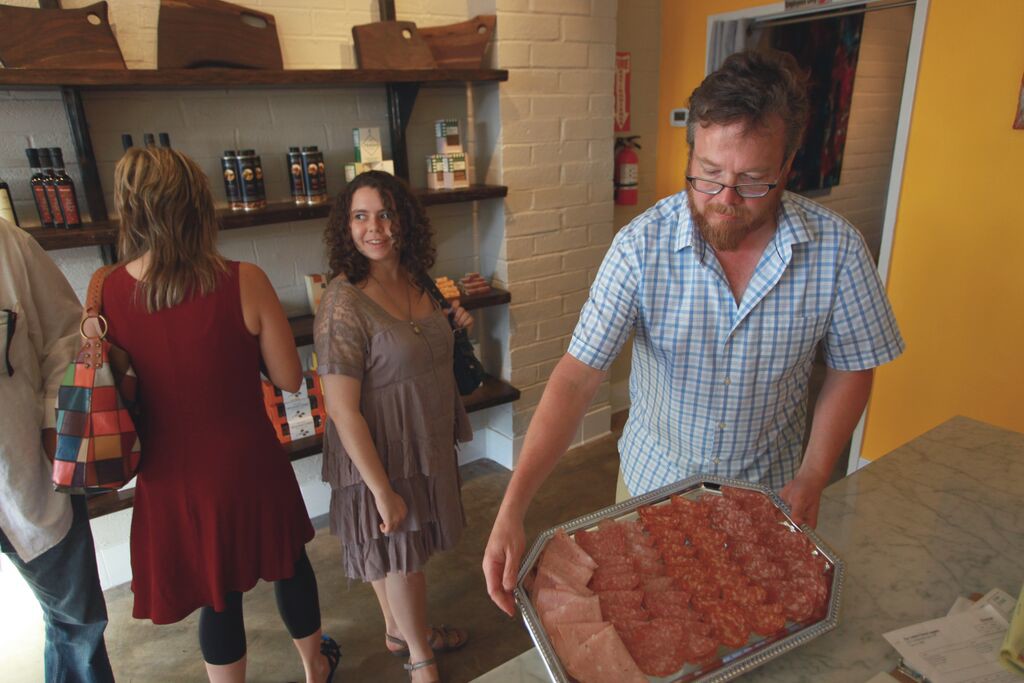 Wheel House Cheese Shop owner Alex Josef explains, "Every bottle we offer lists its own tasting notes below it, along with what it best pairs with. Additionally, our cheese mongers are always happy to make pairing suggestions. This is meant to be a non-intimidating experience for everyone, beginner to expert."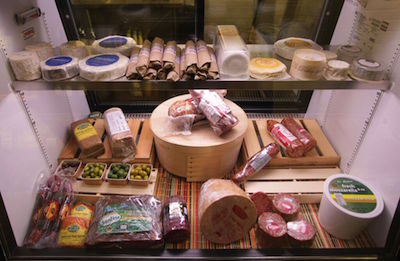 Among the more noteworthy Wines are the 2012 Irreverence Vintners Reserve Merlot from Napa Valley, which boasts a complexity that, Josef says "will restore your faith in this oft-maligned grape." He recommends the wine be paired with the Cabot Clothbound Cheddar, a lactose-free cheese that is savory and slightly tangy with a smooth caramel finish.
Other wine and cheese recommended pairings from Josef are the sweet and mild Brabander Goat Gouda, which goes best with a light and fresh white wine like the Blondie Chardonnay because of the Gouda's buttery flavor and texture. The best partner for the smooth triple crème Brillat Savarin, is the Ruggeri DOCG Prosecco from Valdobbiadene, a wine growing region that is located just below the Alpine areas of Veneto, which provides a perfect climate for a "cool" variety of grapes. This wine is light, bubbly and refreshing with a long fruity finish; the best relief from this Angeleno Autumn.
Craft Beer and Cider selections. For blue-cheese fans, Josef likes to pair Stilton with Galaxy White IPA, a spiced Belgian wheat beer from Anchorage Brewing Company in Alaska that is brewed with kumquats, coriander and peppercorns. A hearty cheese like Hook's Ten Year Cheddar, with a full, rich and cheddar finish, goes best with the dry and tart Wandering Aengus Wanderlust Cider and the Maredsous 8 Brune, a Belgian Duvel from the Benedictine Abbey tastes great with Oma, a popular washed-rind cow's-milk cheese from Vermont – which has become a regular in our own home fridge.
A new menu includes a small set of made-to-order Sandwiches: a Caprese made with mozzarella, fire-roasted tomatoes and basil grown on the shop's back patio; a Salami & Brie featuring Fromager d'Affinois and jalapeño jelly; and the Ham & Swiss made with French ham, Red Witch Alpine Cheese and grape mostarda. There are also three special Boards patrons can order to try out the shop's special selections.
The next class session, Dairy and Vine 101, features a lesson on pairing wine and cheese (with samples) followed by Entertaining with Cheese: Building the Perfect Board hosted by Josef himself.
Wheel House Cheese Shop will also be selling holiday Gift Baskets and Specialty Platters with house-curated selections of cheese, charcuterie, wine, beer and cider.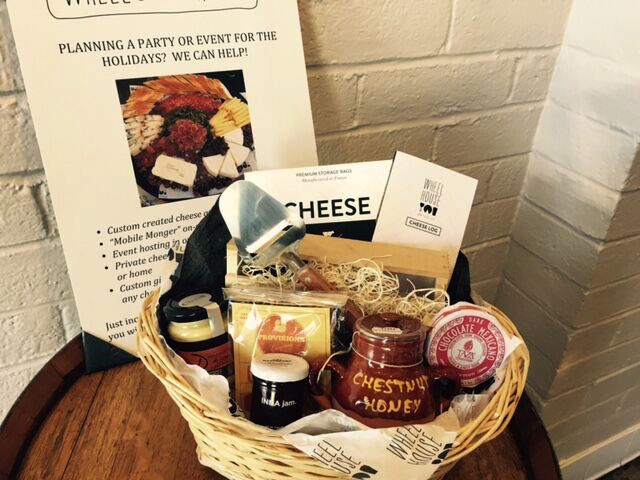 Wheel House Cheese Shop is open on Tuesday, Wednesday and Thursday from 11:00 am to 8:00 pm, Friday from 11:00 am to 9:00 pm, Saturday from 10:00 am to 9:00 pm and Sunday from10:00 am to 8:00 pm; For more information, please visit www.wheelhousecheese.com or call 424.289.9167.