Young German Team Creates New World "Just Spices" Line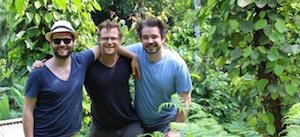 (Gerry Furth-Sides) Florian, Ole and Bela, three guys from Dusseldorf or parts therof in Germany, were preparing an Indian dish one evening for friends.  The recipe required what small amounts of what seemed to be "100 different spices."  As frustrating as it was, the experience was the inspiration for creating Just Spices, a line of organic spice mixtures to answer this need.  The line expanded into rubs and even a blend for pancakes.  Videos are on the website.  https://justspices.com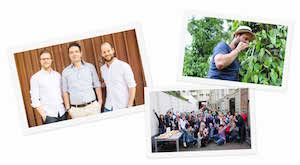 The guys realized that they shared the same need as cooks everywhere when a pinch of cardamom seeds or cumin is required to cook a particular dish.  And no one wants to buy a whole pack of a certain spice only to use a tiny portion of it.  In their words, "It was very annoying that we needed to buy these big, and also expensive, portions of spices for a one time thing."
The team was determined to create a line of spices to answer this problem, whether the cuisine be Indian or African, or Balkan or Scandinavian. Just as they liked to experiment, they wanted cooks everywhere to "have fun in the kitchen find out what big difference spices can make in terms of food."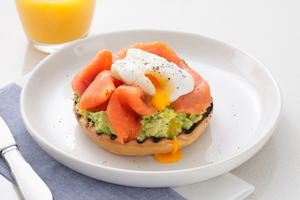 Self-proclaimed as being, "deeply passionate about cooking and food and total proponents of good taste, they wanted to be the perfect founders for Just Spices. For example, to be sure they had the best of all spices and herbs they went on a round-the-world research trip.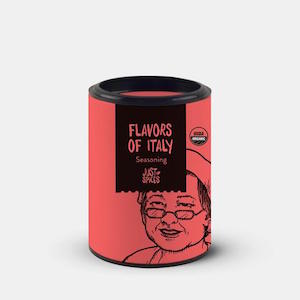 In their words, "We visited the kitchen of the world and looked into every pot: In Italy we cooked the best pasta of the world and in Mexico we were in kitchens preparing the most authentic tacos that you can imagine.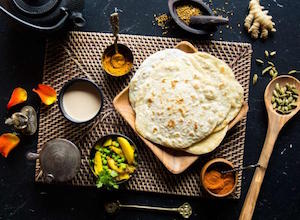 "We especially enjoyed the spicy and aromatic kitchen of India.  There, ancient spices such as cardamom, cumin and red pepper to make this original chickpea curry.
In the United States, the team learned about the "Cajun kitchen"  and what the best spices are to to add in order make the flavors pop when preparing delicious crawfish.
After cooking the most authentic dishes with local chefs,  they brought the spice recipes back to share with customers.  And they are open to new ideas.   In their words, "If you have requests or great ideas – just let us know!"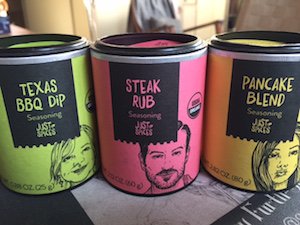 The set featured the Original Steak Rub, Texas BBQ Dip and Pancake Blend.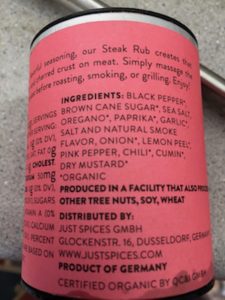 The rub contains only organic, natural ingredients.  It is meant to infuse the famous Texas flavor and charred crust on meats whether it is beef or pork or lamb.  Brown cane sugar accounts for the crust.  We love it and use it on our steaks (all cuts) and even lamb chops and sweet or russet potatoes.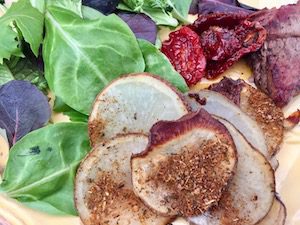 Here it is rubbed onto the steak (right hand corner) and on roasted Idaho russets, sliced thinly for a crunch.  Lemon peel accounts for an elusive but definitely intriguing flavor, and natural smoke makes it taste as though it is just off the fire.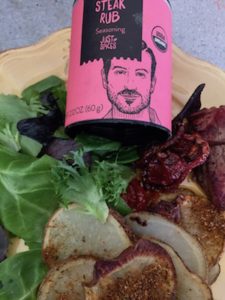 The combination also includes  black pepper,  paprika, garlic salt, natural smoke flavor, onion, crushed pink pepper, oregano, earthy cumin, a bold mustard with a bite.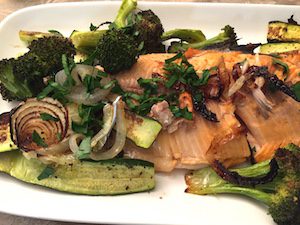 Next, Seafood Rub packs in the flavor of fish and shrimp dishes with intense citrus flavors, crushed chili pepper, and for the fragrance.  It especially enhances a Greek-inspired dish of whole salmon.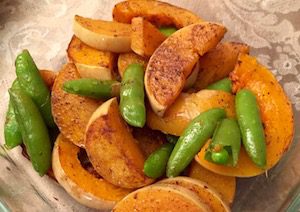 And we dusted the summer squash with the Pancake Blend.  It is shown above topped with snap peas.
The third spice blend is a classic Pork Rub. It's great on baby back ribs or pulled pork. We love the balance between the subtle sweetness of the brown sugar and the sharpness of the spicy cayenne pepper.  This sort of a tantalizing contrast seems to be key in all the recipes.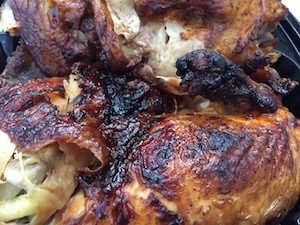 Last is a true classic, Hickory Rub, responsible for creating that perfect smoky flavor. Smoked salt and sharp black tellicherry pepper make it really savory so the guys countered it with zesty orange peel, exotic cardamom, and warm brown sugar. The Hickory Rub promises to be a go-to spice when making smoked salmon or turkey and any other dish that inspires smoking!   For the Love of Rubs, $26.99