Gerry Furth-Sides
Photojournalist, Gerry Furth Side's media experience ranges from Newsweek editorial/TV to writer/editor to west coast  TV tours representing the California Growers Association.   Her book writing credits include  The Los Angeles Food Guide; Frommer Guidebooks; Sofi's Aegean Kitchen; Tommy Tang's Asian cookbook.  Gerry produced two dinners with LA chefs for the James Beard Foundation in New York. She was editor/columnist for the American Institute of Food & Wine, The Southern California Culinary Guild and Women's Culinary Alliance newspapers.  She is completing the book-directory on  LA ethnic food, A Long Way to Go for Dinner.

---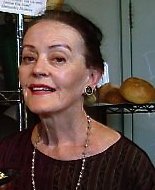 Barbara Hansen
A Los Angeles native, Barbara Hansen writes about ethnic food for the blog, www.tableconversation.com, as well as the LA Times Daily Dish and The Cook's Cook.  A staff member of the Los Angeles Times for many years, she was also a regular contributor to the LA Weekly and Saveur Magazine.   Barbara is a James Beard Award winner  in the wine and spirits category for an article on mezcal in Oaxaca. She has written four cookbooks:  Mexican Cookery; Southeast Asian Cooking: Menus and Recipes From Thailand, Singapore, Vietnam, Brunei, Malaysia, Indonesia and the Philippines; Cooking California Style; Good Bread,  and a revised edition of the Southeast Asian cookbook with new format and new recipes.   By request, she wrote Guidebook to Korean restaurants in Los Angeles.   Barbara is an avid world traveler and considered an authority on Indian and Mexican food.
---
Alain Cohen
Chef-owner Alain Cohen's mission is to expand awareness of how delicious kosher food can be.  He creates food from international cuisines "that happen to be kosher."
Alain menus in his Sephardic inspired Got Kosher? Cafe, bakery, commissary and catering company are spiced with North African ingredients.   Specialties include his award-winning (LOS ANGELES MAGAZINE top 100 food items of 2012) thin-crust pretzel challahs and rolls, and authentic merguez sausage, the classic Tunisian sandwich offered in three versions, couscous and grilled menus.  The Tunisian- born chef starting working in his family's landmark Parisian restaurant, Les Ailes, (The Wings) and learned the power of creating artisanal sandwiches with Nancy Silverton at LaBrea Bakery, where he was manager.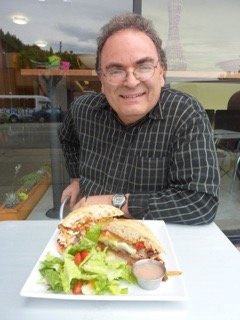 ---
Roberta Deen
Roberta Deen was chef-owner of Capers Catering company for 25 years.  She was the opening chef for the Along Came Mary, Inc. Catering company, where her made-from-scratch, gourmet ethnic food helped put the company on the map.  Chef Roberta was also one of the most prominent recipe testers for Bon Appetit in Los Angeles and catered the publication's holiday parties.  She has lived in Europe, Asia and the southwest.
---
Carla Crudup
Carla Crudup is an Award-Winning Food Columnist, Chef and Culinary Instructor in Los Angeles, California. Bilingual and world traveled, Carla has been featured in numerous media outlets and publications worldwide.
Carla has been recognized for her work as a Multicultural Recipe Developer, Brand Ambassador, Product Spokesperson and Culinary Instructor for companies like Williams-Sonoma, Dreamfields Pasta, Lender's Bagels, Wild Oats (owned by Whole Foods), STAR Fine Foods and Macy's. She has taught hundreds of cooking classes and hosted numerous events on behalf of her clients, and also taught Cookbook Courses for many celebrity chefs, including Tyler Florence, Ina Garten, Bobby Flay.
Carla also oversaw the Williams-Sonoma Junior Chef Program and developed and taught the first Healthy Cooking Culinary Program at Williams-Sonoma.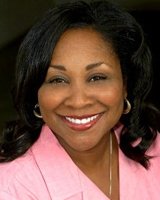 ---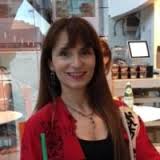 Adréana Robbins
Novelist Adréana Robbins is the daughter of legendary best-selling author, Harold Robbins. She was born in France and grew up in Beverly Hills.