Newest "Demitasse" Roastery & Kitchen Adds Global Menu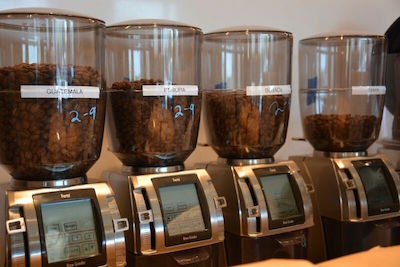 (Gerry Furth-Sides) It all still begins – and ends-with the coffee bean from farm to roasting to cup at Demitasse Roastery & Kitchen, which introduces an extensive menu of globally-inspired dishes, natural wines, local beers and signature Demitasse Shims to their house-roasted small batches of ethically-sourced coffee beans.   The dedicated Demitasse company sources from a growing roster of direct trade coffees from Columbia, El Salvador and Guatemala (with more countries and regions to come) and roaststheir own beans on their shiny, new Probat.  Owner Bobby Roshan established the process for all of his stores.  A former corporate lawyer and coffee lover turned café owner he opened  his first Demitasse in Downtown L.A.'s Little Tokyo in 2011, followed by locations in Santa Monica and mid-city on Wilshire Boulevard.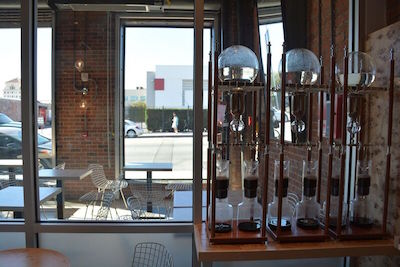 Rohan is excited about this opening after planning the location "for some time." He notes, "We love this neighborhood and are excited to be in the heart of Hollywood." A signature Probate holds center stage here, where all of the roasting is done by hand, as it is at each location.  Another unique fixture that is one-of-a-kind to Los Angeles is a limited, specially modified edition La Marzocco Mistral espresso machine.  The floor to ceiling glass front lends way to white marble countertops and robust red-brick walls. Cushioned banquets, a walk-up counter and patio equipped with a full fire pit add a welcome.   Plans include a slow bar in front of the roaster, soon, too.
Demitasse Roastery & Kitchen, offers a full range of Espresso Drinks and Teas, including a House-Made Chai Tea, four Brewed Coffees each ground and brewed to order on their Curtis Seraphims,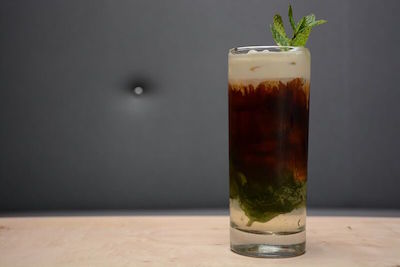 Nitro and Kyoto-Style Cold Brew, and their famous Lavender Liquid Hot Chocolate with a torched jumbo marshmallow.
Executive Chef Jeff Lustre created an extensive list of international dishes for pairing.  One seasonal ingredient will be featured throughout the menu each month.  They will start by featuring Blood Oranges in a coffee drink, shim and three dishes that feature the citrus. Lustre's wide-range of cultural influences can be found in a globally-inspired menu, filled with fresh, locally-sourced ingredients, "You can literally walk out the back door to the Hollywood Famer's Market and find delicious ingredients," says Roshan, which he and Lustre intend to do weekly.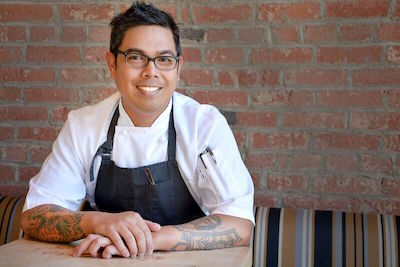 Lustre, honed his skills in China, Southeast Asia, Italy, Spain and Hawaii, after beginning his career under former White House Executive Chef and James Beard Award Winner Frank Ruta at Palena restaurant in Washington D.C.
Intricate Small Plates reflect his worldwide experience in Heart of Palm with beets, Cara Cara orange, an egg steeped in black tea and a Mousseline vinaigrette. A Crudo of Hamachi includes Ogonori seaweed, Inamona (Roasted kukui nutmeats and sea salt used in classic Hawaiian cooking), crispy bite-sized Japanese crackers of Bubu Arare and avocado.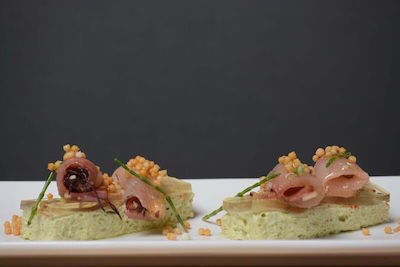 The Purple Yam Gnocchi is served with Mais fonduta, cauliflower and balsamic. The Calabaza is rich and warm with Heirloom pumpkin, farro and pumpkin seed sauce and the Kabocha-Coconut Soup brings briny ocean flavors of sea scallop, sea asparagus and seaweed froth and the Spanish-influenced Octopus comes with Papas bravas, Romensco purée and salsa pimento.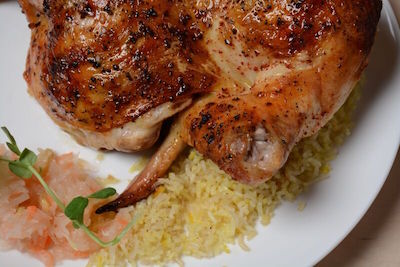 Moving on to the Large Plates, Lustre impresses further with light and hearty dishes alike, starting with the A La Marinera offering of pan-seared cod in a Fisherman-style stew with garbanzo beans and potatoes and the Besugo; a whole red sea bream served with thin pancakes and black garlic. There is a succulent Duck Breast with rainbow beets, sweet potato dauphine and blood orange sauce, Grilled Half Chicken with an Achiote-vinegar glaze, a Niman Ranch Pork Belly accompanied by Jerusalem artichokes, Quince and Adobo sauce, as well as tender Creekstone Farms Beef Cheeks with Mung beans, Beluga lentils and persimmon mushrooms.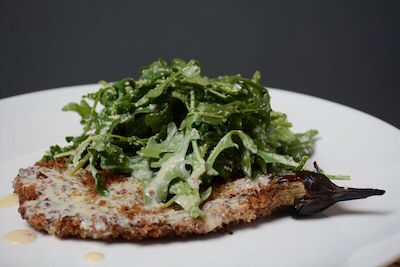 Light breakfast and lunch dishes include Sweet Potato Pancakes with whipped yogurt, dates and maple syrup sauce, a Breakfast Sandwich featuring a fried duck egg and Grilled Toast with a choice of Demitasse Roastery & Kitchen General Manager and Artisan jam-maker Laura Ann Masura's jams, served in farmer's market fresh flavors Apricot Ginger, Bourbon Blood Orange and Raspberry Habanero.  Lunch options like the Fennel Soup with pistachio condiment, blood orange and cremá, an Eggplant Torta with arugula, celery root and a mustard dressing, Creekstone Farms Brisket served with caramelized onions and Chimichurri on a Cemita bun and a sweet snack of Chocolate Con Churros: Madrid style churros with Lavender hot chocolate for dipping.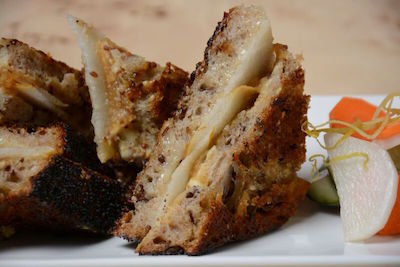 A curated list of Natural Wines (three white, three red and one sparkling) and Local Beers curated Wine Consultant Ian Harris.  The spirits are  procured from organic and sustainable farms, utilizing honorable practices from vine harvesting to bottling.
Cocktail Consultant Marissa Grasmick, whose pedigree also includes time behind the stick at The Varnish craft cocktail lounge in Downtown L.A. (currently nominated for a James Beard Award). "The Signature Demitasse Shim Menu's footing is in classic culture," says Grasmick, who uses wine, sake, vermouth and even coffee to create swizzle, julep, and greyhound-like beverages. Take a playful "favorite" of Grasmick's, The Iggy; an Italian greyhound with Antica vermouth and grapefruit juice poured over ice in a half-rim-salted Collin's glass. Then there is the fresh and energizing Green Arrow crafted with Dolin blanc, muddled mint and Demitasse Kyoto, topped with honey cream and the Adult Spice Latte with Cardamaro and cinnamon syrup. Herbal notes are showcased in the Blood Orange Sake Swizzle with sake, lime and a rosemary and black pepper garnish, along with the Soju Julep built in a Julep cup with a powdered sugar garnish.  
Demitasse Roastery & Kitchen
 

is open daily for

 

Breakfast

 

from 7:00 am to 10:30 am,

 

Lunch

 

from 11:30 am to 2:30 pm and

 

Dinner

 

from 5:30 pm to 10:00 pm. For more information or reservations, please visit

 
www.cafedemitasse.com
 

or call

 

Demitasse Roastery & Kitchen

 

directly at 323.498.5155.
Photo Credit: acuna-hansen