"A Taste of Tomorrow" Networking Day, Fundraiser Evening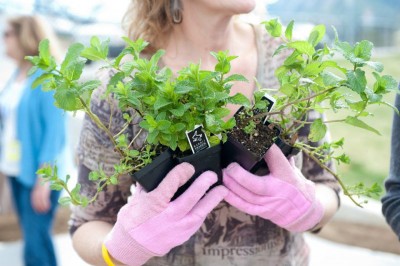 (Gerry Furth-Sides, Los Angeles) "A Taste of Tomorrow," food and job mixer, the first of its kind annual event designed to elevate lives and motivate the  taste buds of youthful current and future food professionals, was met with bursts of enthusiasm by all participants.  The site was historic Hollywood High School; a "learning garden" growing outside.
Networking and learning information about restaurant industry jobs in Los Angeles are "a must" these days.  Jobs offering invaluable life and work experience to teens that were almost taken for granted in the past are now limited, and at worst, "are on the verge of being shut," according to a 2014 Brookings Institute Report.
Ironically this state of affairs comes just when food shows and social media are chock full of all things, cooking and food, and, as it turns out, motivating to teens and youngsters.  Competitors on the "Chopped" TV show claim they have "grown up" with the show, and prove it with their skills.  Niche cable cooking show concepts and participants have gone "mainstream."  Below is dynamic Top Chef competitor, Carla Hall, now  a celebrity on "The Chew," TV Show, who is a presenter at "A Taste of Tomorrow."  Guest speaker, Hall was so impressed with the concept of education and the school's The Kitchen Community's Learning Gardens, she asked for an ongoing role.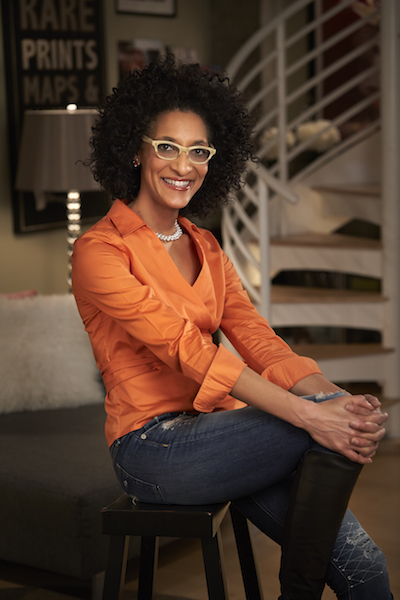 As a major push, "A Taste of Tomorrow" showcased teamwork, as hundreds of businesses join forces with leaders, students, teachers, and stars in a festive afternoon of tasting  and teaching to encourage, inspire, and motivate. The powerful reach of "A Taste of Tomorrow" producers, drew top level insiders and leaders as speakers and panelists, including Chris Adelmann, an Executive Vice President of Live Nation, who was also "very pleased by the day."At the same time there is a crucial need for a healthier American diet.
A number of restaurants practicing healthy, sustainable food practices were on hand with generous samplings.
One of the "Taste of Tomorrow" missions is to provide real food  grown in a humane and economic manner.  Toward this end, The Kitchen Community has installed hundreds of school gardens and a number of restaurants.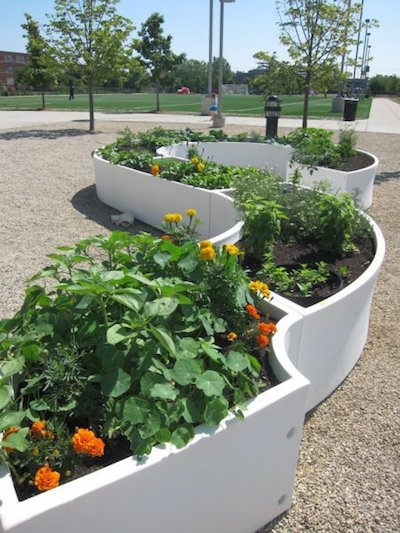 The event motto of  "EAT!" has been adapted by exceptional American restaurateurs who serve real and delicious food, each letter signifying a goal.
"E" stands for education—ensuring that all children have access to a safe and quality educational environment and all families have accessible, truthful information about the food they eat.
"A" stands for access to teen job opportunities, and to real and delicious food for all. Teen job access facilitates the transformation of poor eating habits into good, improving health, business, and communities.
"T" stands for teamwork, the most critical component to a brighter future. Lawmakers and businesses need to set politics aside and collaborate to create policies and incentives that inspire teen hiring and reduce the cost of real, delicious food to consumers. Food bans have proven ineffective in battling eating-induced health problems without alternative sources. Good food also needs to be readily accessible by proximity and price.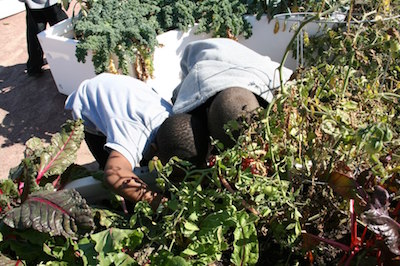 Evening Fundraiser       
In celebration of "A Taste of Tomorrow," the  first annual teen-focused job and career fair, culinary enthusiasts and philanthropists will participate in a star-studded after party fundraiser held at The Hollywood Roosevelt. With a lineup of iconic personalities in food, film, and business in attendance, guests will have a chance to mingle with Hollywood's stars.
Tickets are available for $250 and can be purchased online,  (www.restauranthigh.com/after-party). All proceeds benefit The Kitchen Community. Co-founded by Kimbal Musk and Hugo Matheson in 2011, the non-profit has installed nearly 250 Learning Gardens in schools across the nation. Each Learning Garden offers children an outdoor classroom and play space, educating and empowering children to live healthy lives inspired by wholesome and nutritious food. (https://thekitchencommunity.org/about-us).