Annapurna's New South Indian Breakfasts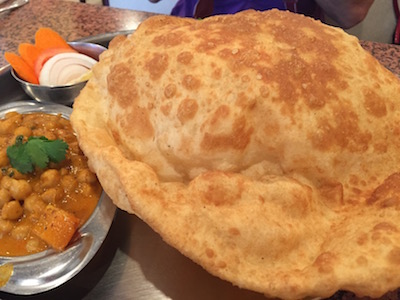 (Gerry Furth-Sides) Breakfast as a major 2016 restaurant trend forecast fits right into Annapurna Southern Indian Vegetarian Restaurant.  And Dosas will always have a starring role at the popular Culver City cafe with practical prices.  Indian versions of "Doughnuts" and "crepes" and "popovers" reign, and actually precede their western counterparts by centuries.
Idly, (on the left and Vada on the right) a savory little flatcake is eaten for breakfast and is also a eel-liked South Indian snack.  The spongy cakes, are just as satisfying as savory fare.  Idly are made from a rice and urad batter, which is then poured into molds and steamed.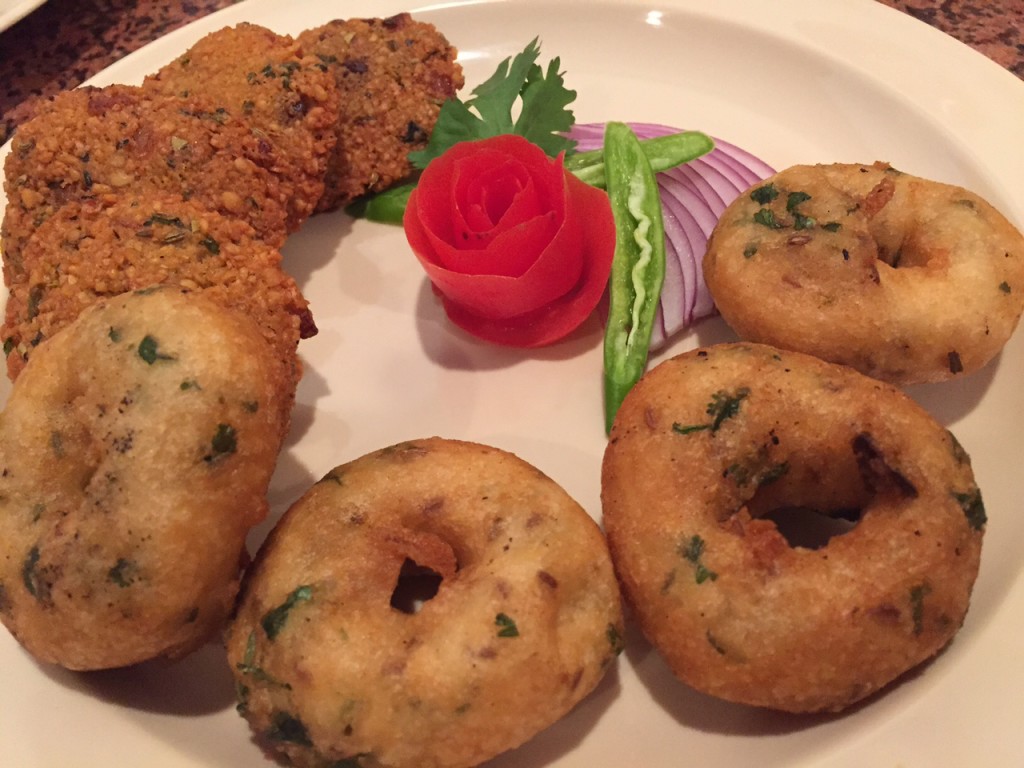 Diners "in the know" prefer Idly soaked in sambar.  It does give the little cakes a completely different taste, completely infusing an earthy, hearty, subtle flavor. Sambar is a stewed dish made with toovar (pigeon pea) dal, tamarind, vegetables, and spices.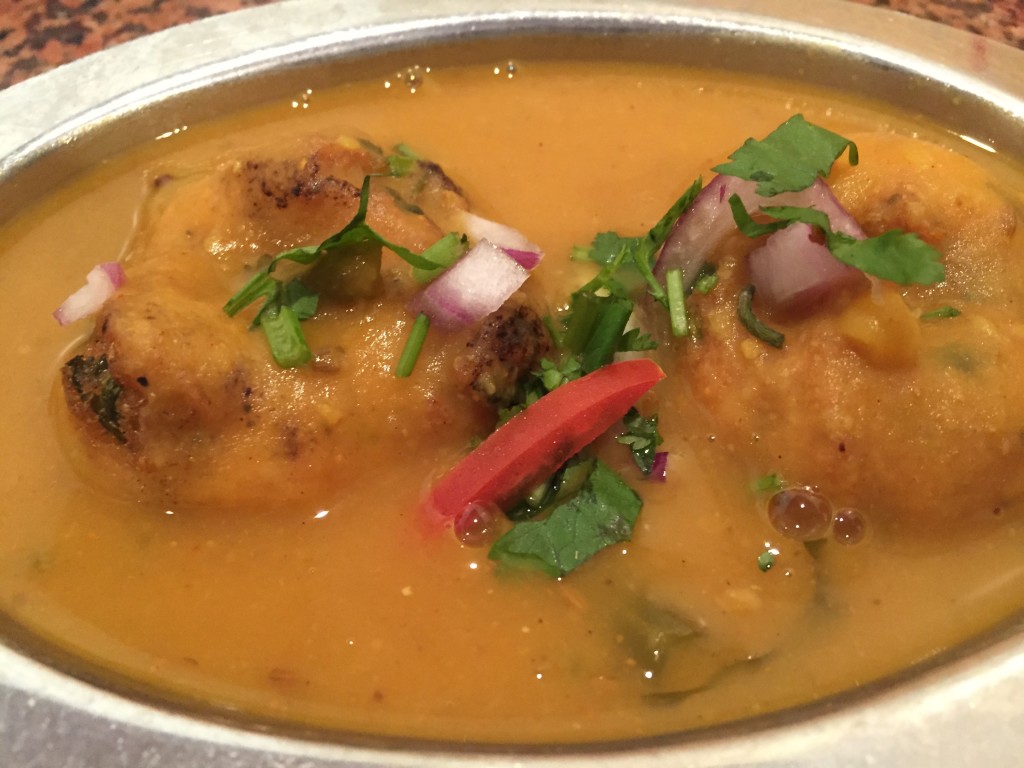 Also on the menu are authentic specialties just as whimsical in appearance and also healthy, such as Vada.  Vada, a savory cousin of the American doughnut, is here soaked in the sambar.
Puri, clouds of fried unleavened Indian bread that look very much like a southern American popover.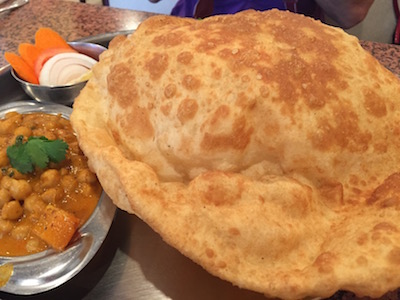 The crepe when folded rather than rolled leads to a softer, less crunchy consistency.  Meanwhile, the firm, somewhat crunchy texture of the crepe added an unexpected texture.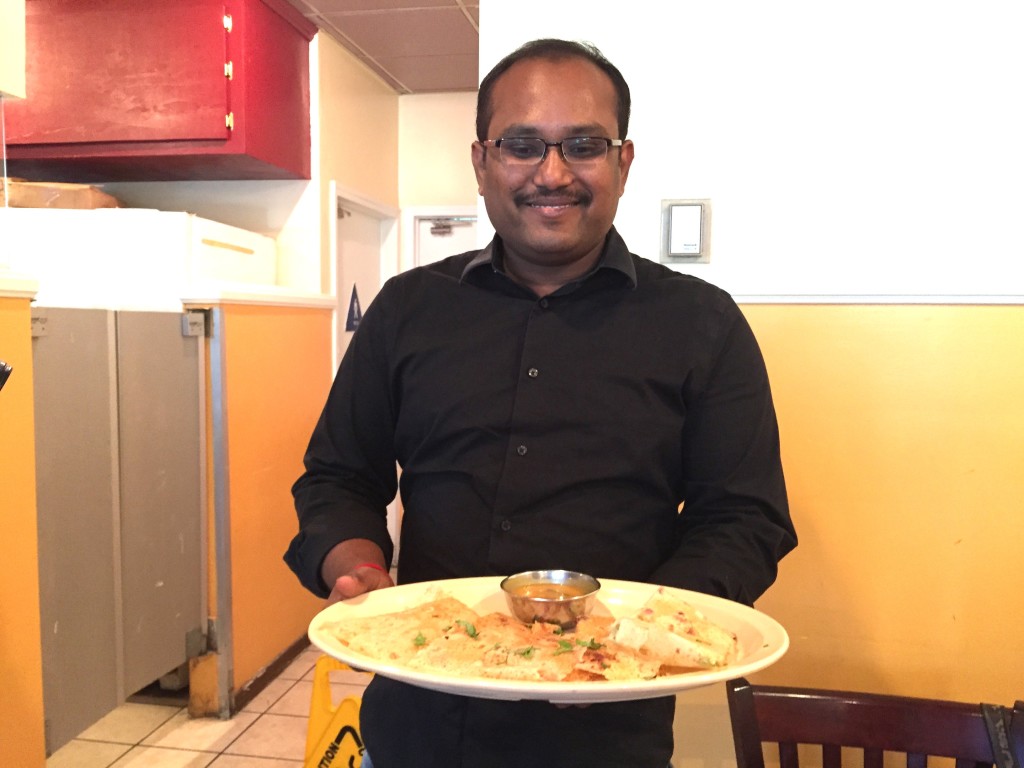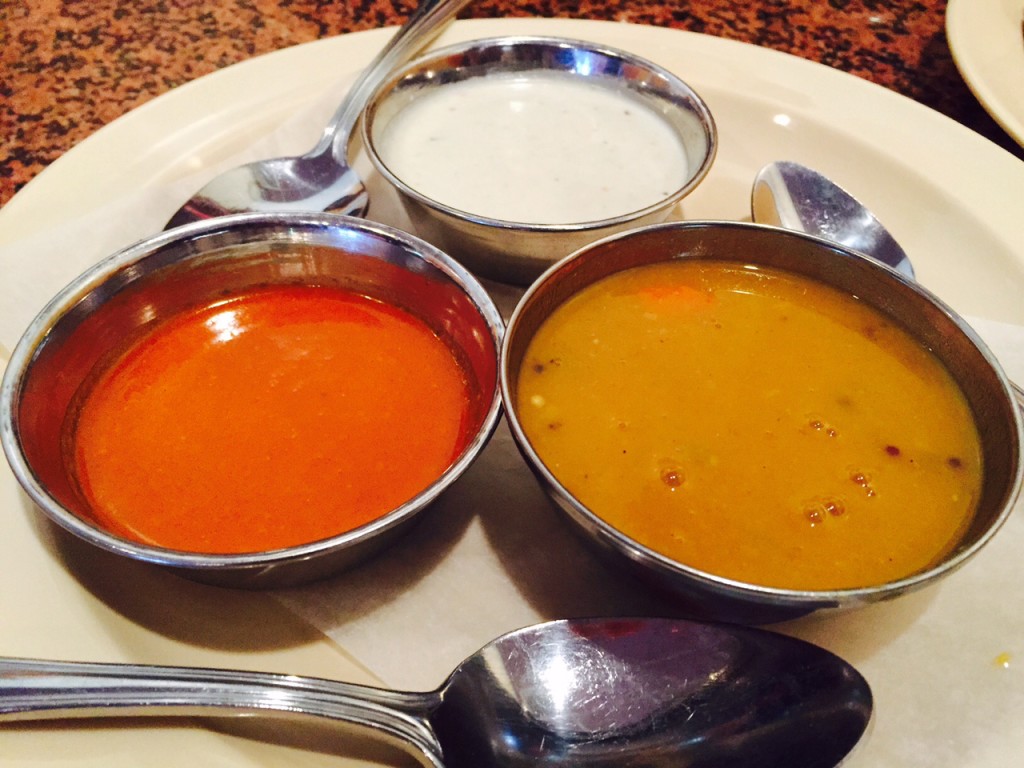 Dosa  originated in the Udupi subcuisine of South India. The Mysore Masala Dosa adds red hot chutney, affectionately called "gunpowder," in with the bhaji or spiced potato amalgam).  It is named in honor of the second largest city in the Indian state of Karnataka.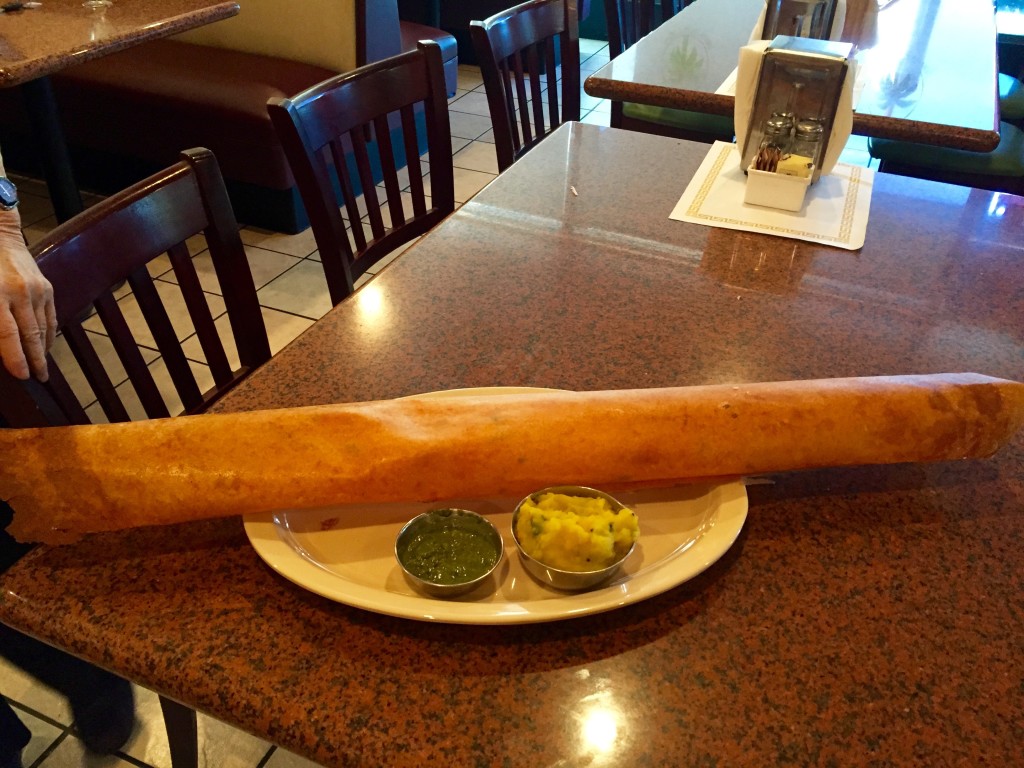 Added to it is a stuffing of cooked spiced potatoes, onions, and peas. A creamy, herbed mashed potato and green chili mint chutney pairs with the dosa.
Halwa is a rich dessert prepared with condensed milk and ghee (a sort of clarified butter), which makes it rich, sugary and dense. I very little is sufficient and one dessert can be shared by four. Carrot, beet, white pumpkin and wheat with a garnish of pistachios.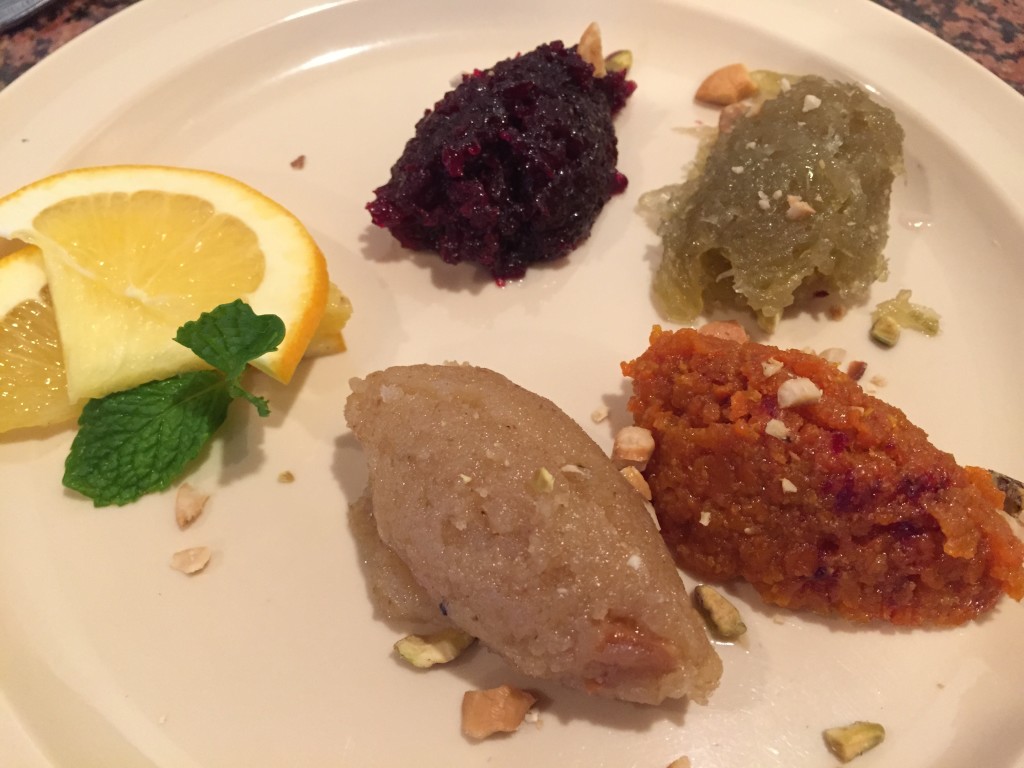 This dessert consisted of grated carrots cooked in condensed milk and ghee (butter), resulting in a hot, heavy, luxurious, immensely sugary, pudding-like confection.