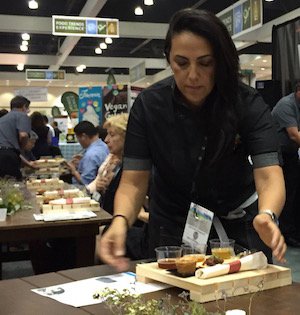 Created by US Foods in 2012, the program consists of three major components: Food Fanatics magazine, Food Fanatics Chefs and Food Fanatics Live.  Impressive in their own right, they're even greater as an amalgamation of content, expertise and experiential events.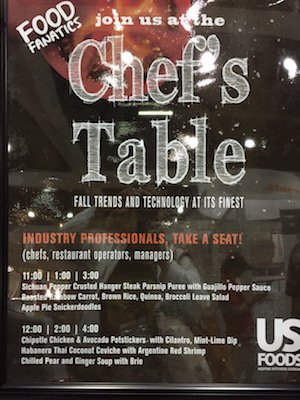 Food Fanatics magazine – An award-wining and visually driven publication that provides the latest food trends and industry insights, the magazine extends to FoodFanatics.com, which also features timely original content. Conversations from the magazine and online can be found on social media.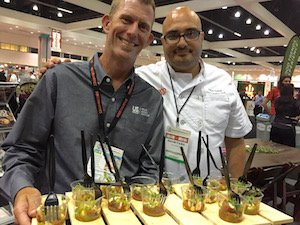 Food Fanatics Chefs – Culinary experts partner with chefs and restaurateurs to help their businesses thrive and succeed. They also contribute to the magazine and provide original digital content.
Food Fanatics Live – Food Fanatics chefs and other experts bring the magazine to life through cooking demonstrations and business seminars. Held in cities throughout the country, these signature events allow chefs and restaurateurs to experience the latest innovative products and advances in technology.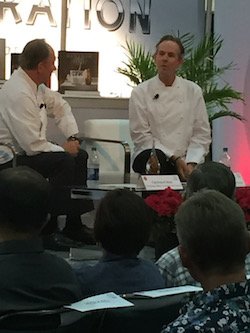 The show also featured the presentation of two prestigious awards.  On Monday, in front of a standing room only
crowd, the Torch Award was presented to Thomas Keller, renowned chef and proprietor of The Thomas Keller Restaurant Group, which includes The French Laundry and Per Se, for his innovation and commitment to the profession.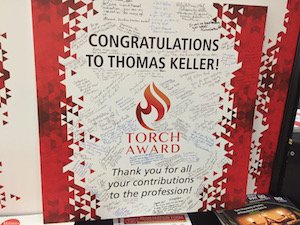 On Sunday afternoon preceding the Foodservice Council for Women symposium, Kathleen Wood, Kathleen Wood Partners and Master Chef Ferdinand Metz presented The Beacon Award to Kelli Valade, President of Chili's® Grill and Bar.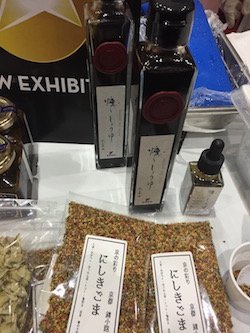 Other feature areas on the show floor included the Food Trends Experience where 75 companies displayed healthy, organic sustainable, ethnic artisanal, fusion and more; The Education Station, which featured business strategies from leaders in
the field; The Beer, Wine and Spirits Pavilion, which offered access to new craft beers and other products, and much more.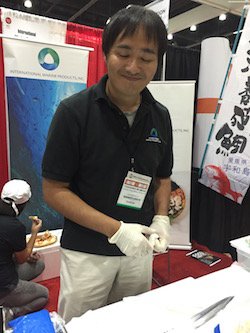 International Marine introduced smoky soy sauce.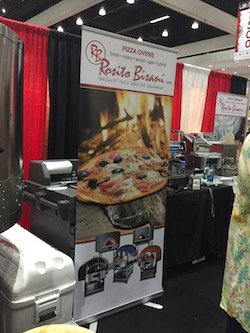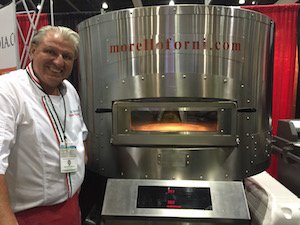 New pizza ovens includes this Morelloforni model that cooks a pizza in a few minutes.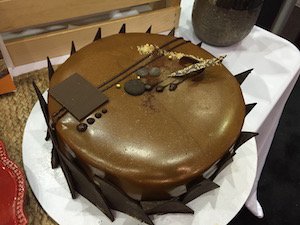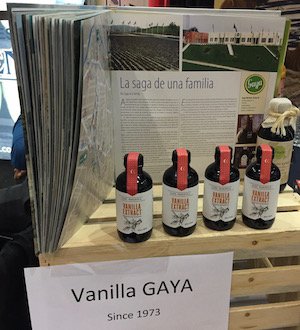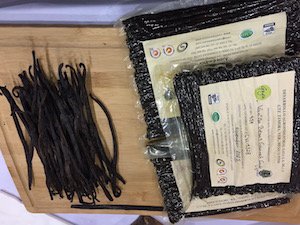 New on the show floor were three international feature areas including; the Sabor Latino Pavilion, which focused on Hispanic and Latin American products; shown above is one booth with Vanilla bean and other products arrived from Mexico, although it is only available by special order.
A new, Japan Pavilion, which featured foods and products dedicated to Japanese food and flavors also displayed a wide array of equipment.
At the close of the Show, the exhibitors of the Western Foodservice & Hospitality Expo donated thousands of pounds of food to The Los Angeles Mission, which strives to be a world leader among Missions that provide for the poor, restore the addicted and eliminate homelessness.