HERE'S WHERE TO TRY INDO-CHINESE FOOD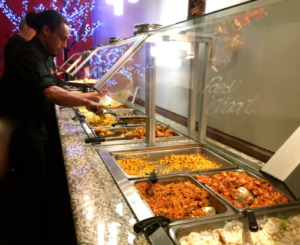 My favorite place for Chinese food right now is Little India in Artesia, not the San Gabriel Valley, Hong Kong or Taipei.
The food isn't classic Chinese but Indo-Chinese, what people in India like to eat. I love Hakka noodles, vegetables Manchurian, chilli chicken, Szechuan fried rice and whatever else turns up on the lunch buffet at Wok N Tandoor.