Holiday Mushroom & Truffle Menu at Celestino Ristorante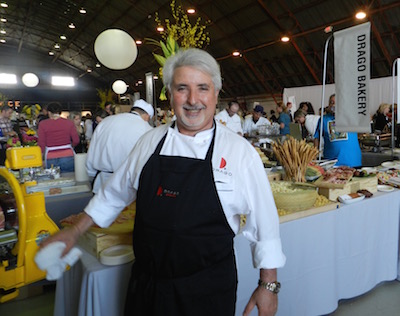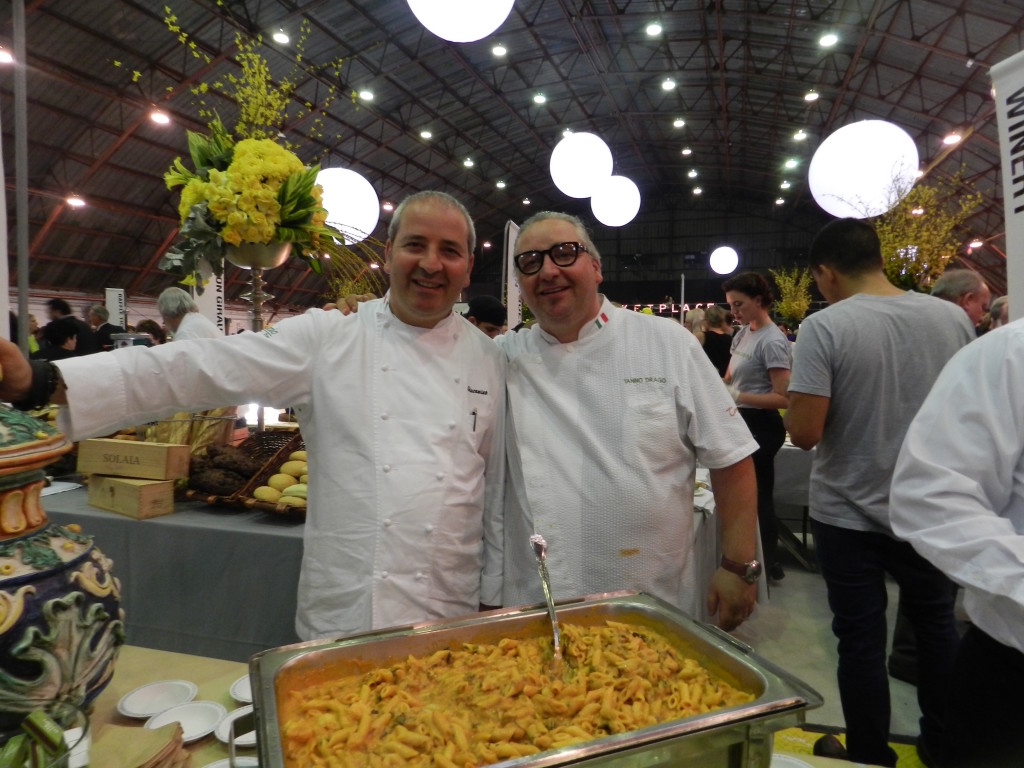 The legendary Celestino and family (pictured here at a charity event honoring them), inspired the Pasadena restaurant of the same name. name that translates into a  gold standard restaurant on the westside, ever since he opened his first place, Drago.  
Seasonal menus demonstrate this perfectly.  The Holiday Mushroom & Truffle Menu is broken up into three categories: Morel Mushrooms, Porcini Mushrooms and Fresh Quercetti Truffles form Italy. Each dish highlights the differences in taste, texture and complexity of their respective "gifts from the earth."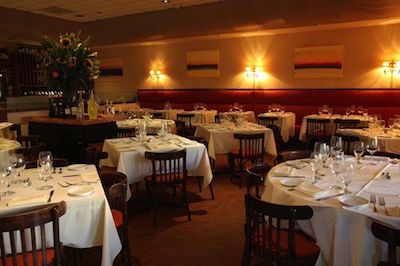 Morel Mushrooms, most commonly found in their dried form, are only available fresh for just a very brief period each year. The rich, meaty flavor and texture of these fresh honeycombed mushrooms are portrayed with simplistic elegance in dishes such as Tagliolini with Fresh Morel Mushrooms & Pecorino Cheese.  Early spring flavors can be savored in the Veal Scaloppini with Fresh Fava Beans & Fresh Morel Mushrooms. Chef Drago's famed Risotto with Baby Scallops & Fresh Morel Mushrooms, combining the best of land and sea.
Specialties include Porcini Mushroom Soup with Black Truffle; Risotto with Fresh Porcini Mushrooms;   Homemade Wide Pappardelle with Fresh Porcini Mushrooms and  Roasted Rack of Veal with Porcini Mushrooms.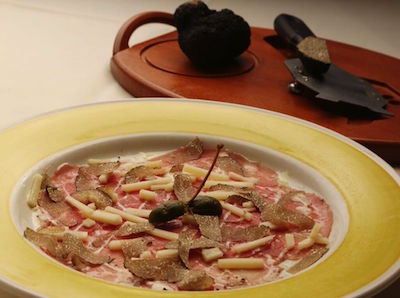 Fresh Quercetti truffles arrive from Italy for the season.   Known for its unique mushroom shape, these delectable truffles make an appearance in a myriad of dishes on the Holiday Mushroom & Truffle Menu including the Risotto with Shaved Fresh Quercetti Truffle, Gnocchi Stuffed with Mushroom in a Quercetti Truffle Cheese Sauce and the Tortellini with Meat in Zaferan Percorino & Black Pepper Sauce with  Quercetti Truffle. Other dishes in this section featuring these truffles also include Chef Drago's Filet of Sole with Mixed Vegetables & Shaved Quercetti Truffles and the Veal Carpaccio with Shaved Quercetti Truffle & Pecorino Cheese.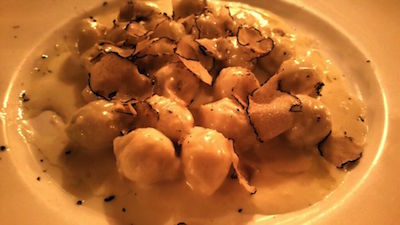 For those who want to take luxury to an even higher level, Celestino Ristorante & Bar boasts the incredibly rare White Truffle on hand. Availability is very limited.  Those "in the know" know to ask their server for the daily white-truffle specials.
Celestino Ristorante is open for lunch Monday through Friday from 11:00 am to 2:30 pm and for dinner from 5:30 pm to 10:30 pm Monday through Thursday, 5:30 pm to 11:00 pm on Friday, 5:00 pm to 11:00 pm on Saturday and 5:00 pm to 10:30 pm on Sunday. The Holiday Mushroom & Truffle Menu is available through the end of December 2015. For information or reservations, please visit www.CelestinoPasadena.com or call Celestino Ristorante directly at please call 626.795.4006.