Maestro in Old Town Pasadena Unveils New Mexican Brunch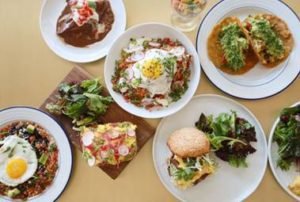 Maestro  (all images are courtesy Maestro Group) in Old Town Pasadena unveils its modern take on Mexican brunch  (to see menu please click \ here). This 2,500 square foot destination brings modern Mexican fine dining and craft cocktails to Old Town Pasadena. Maestro's ambiance is an elevation of traditional Mexican food and mixology, which sets it apart.
As noted by world renown chef, Anthony Bourdain, Maestro has become a big part of the Los Angeles Mexican food culture and is pushing boundaries within the category.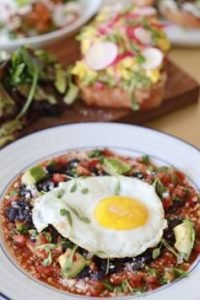 Maestro's menu pays homage to authentic restaurants in Mexico that specialize in regional cuisine. The menu most notably includes chilaquiles: an outstanding combination of queso cotija, tortilla chips, salsa roja, friend egg, and pico de gallo.  Those craving something sweet will happily dive into Maestro's French toast, which will include chocolate abuelita. The restaurant will also serve up their take on huevo ranchero – beans poblano de gallo, roasted tomato salsa, and queso fresco.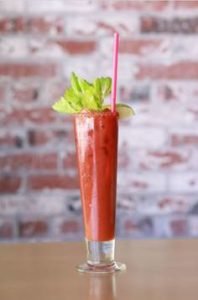 Maestro will also bring some boozy brunch offerings to Old Town with their "Palm Springs" craft cocktail, a unique mix of mezcal, aperol, grapefruit juice, and spicy agave. The "Bloody Maria," the restaurant's take on the classic Bloody Mary, is a combination of mezcal and a secret house mix – the perfect pairing for modern Mexican brunch dishes.
The dynamic team at Maestro Group is comprised of Sergio Martinez, Paul Gonzalez and Emmanuel Gonzalez, who have brought this Modern Mexican concept to the Old Town scene. This is the team's first foray into fine Mexican cuisine. Together, the team has curated culinary experiences on behalf of Maestro at the likes of Tacolandia, Taste of Mexico, and LA Meets Napa. Chef Daniel's acclaimed work spans the menus of Cocina de Barrio, Anepalco, and El Mercado.
110 E Union St., Pasadena, CA 91733, Call 626-787-1512
Currently Open 5-10PM
SAT-SUN Brunch 11AM-2:00PM
Closed Mondays