New Thin Crust Black "Carbon" Pizza at 'O Munaciello in Miami
Thin crust black "carbon" pizza at 'O Munaciello, is the newest addition to the menu of the restaurant, which recently opened its first U.S. outpost in Miami's MiMo District, recreating and interpreting traditional Neapolitan dishes.  'O Munaciello is a full-menu restaurant and pizzeria that is considered one of the most celebrated restaurants in Florence, Italy. (www. munaciello-miami.com.-
'O Munacielo's black dough "carbon" pizza, prepared with activated charcoal infused dough, has several health benefits.  The charcoal dust colors the dough, and does much more, such as aiding with indigestion, reducing intestinal problems, lowering cholesterol levels and helping to treat hangovers.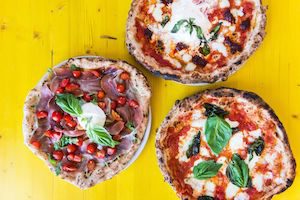 'O Munaciello Classic Pizza, includes the Margherita, Marinara or Capricciosa.  Special Pizzas, such as the N' Duja, which features spicy N'duja sausage, tomato sauce and mozzarella.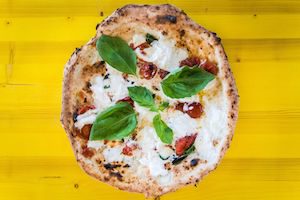 'O Munaciello,  in the heart of the MiMo District in Miami is already recognized for recreating and interpreting traditional Neapolitan dishes.   'O Munaciello is a full-menu restaurant and pizzeria that is considered one of the most celebrated restaurants in Florence, Italy.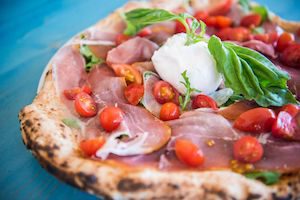 'O Munaciello uses local produce and fine imported goods to create dishes found nowhere else in the South Florida region. Its pizzas are baked in a made-to-measure handmade brick oven, imported from Naples, Italy.
The Campania region is celebrated for the excellence of its tomatoes, the freshness of its fish and seafood, and buffalo mozzarella cheese.
The Miami menu mirrors the Florence restaurant's menu every season, consisting of signature dishes showcasing Neapolitan flair, including Agnolotti, homemade meat ravioli on creamy potatoes and smoked Buffalo cheese and Seafood Scialatiello, a pasta platter for two, with clams, mussels, shrimps, calamari and Piennolo cherry tomatoes.
Several specialty pizzas from the brick oven with an innovative twist such as Tonno (fresh tuna, mozzarella, cherry tomatoes), Ricotta E Salamino Piccante (ricotta cheese, spicy salami, mozzarella and tomato sauce), Cornicione Di Ricotta (tomato sauce, mozzarella, ricotta cheese- stuffed crust), and Melanzane E Salsiccia (eggplant and sausage). Also included in the menu are several different types of calzones and focaccia.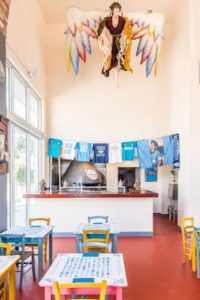 The design of 'O Munaciello Miami is a modern reinterpretation of the Florence outpost with recognizable elements throughout, including the 24' vaulted brick ceilings, warm, pastel colors on the walls. Artisans in Naples, Italy created the custom-made artwork. Even the plates, chairs and tables were handmade and imported. The 1,000 square foot indoor space holds 60 seats.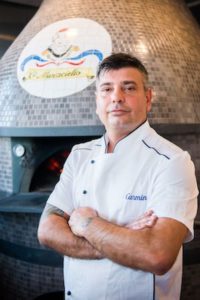 'O Munaciello Miami's kitchen is headed up by Pizza Master Carmine Candito, who comes from a long line of Neapolitan restaurateurs and pizza makers. Candito grew up working at his father's popular restaurant "Un Posto Al Sole" in Naples, Italy, eventually becoming a pizza maker for two leading restaurants in the region.
Chef Candito later moved to Florence, Italy, to work at Le Scuderie which was then transformed into 'O Munaciello over 10 years ago. 'O Munaciello Florence was built in an annex of the 17th century Florentine Santo Spirito Basilica.   One of the most famous and historic churches in Florence, it was designed by the Renaissance genius, Brunelleschi, who also designed the iconic dome of the city's main cathedral, the Duomo.
The Florence restaurant is located in what used to be the Santo Spirito Basilica's "pilgrims' hostel" used to accommodate travelers and the faithful.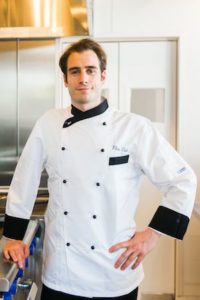 Elia Cui serves as Executive Chef for the Miami 'O Munaciello. Originally from the Genoa region of Italy, Cui has experience working in some of the most popular dining venues across Italy, including Porto Cervo (Billionaire), Milan (Byblos), Florence (Pizzeria ZeroZero, Ristorante IX) and Pisa (Villa Lena) before working at 'O Munaciello Florence.
'O Munaciello, 6425 Biscayne Blvd., Miami, Florida 33138 (786) 907-4000, (munaciello-miami.com).  Hours of Operation: Tuesday – Thursday 6:00 PM – 11:00 PM; Friday – Sunday 6:00 PM – 12:00 AM