PAIRING LUNCH WITH NEW ZEALAND WINES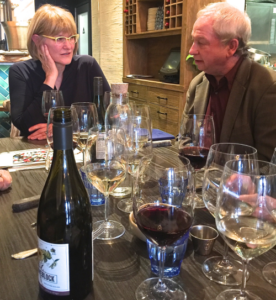 Wine tastings  are great. They're even better when wines are paired with food so well that each shows at its best.
This happened when Erica Crawford of Loveblock Wines in New Zealand (at the top) presented her wines at a lunch at Wolf restaurant in Los Angeles. Marcel Vigneron, Wolf's chef/owner, came up with the matches.