Grand Opening Free Meals at SpireWorks® (Eagle Rock) January 24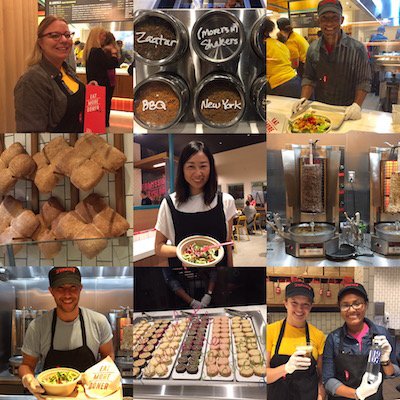 (Eagle Rock, CA)   Guests at the Grand Opening of SpireWorks® Eagle Rock on Tuesday, January 24th, 2017  will be offered a Free SpireWorks® Destination (served on a choice of bread, exotic wild rice or salad), SpireCake andBeverage (choice of Soda or Ice Tea) from 11:00 am to 2:00 pm and 5:00 pm to 8:00 pm.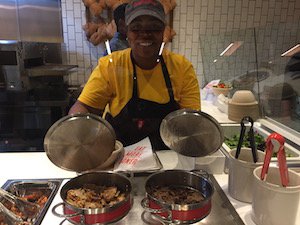 SpireWorks®  introduced the concept of  vertically spit-roasted meats, paired with toppings from around the world in November, 2017. SpireWorks®. Their first store made its debut in Westwood Village in November of 2016 on Broxton Avenue.   http://localfoodeater.com/la-spireworks-version-turkish-doner-open/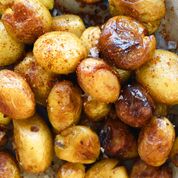 The SpireWorks® vision began with two friends in business, SpireWorks® Founder and CEO Bob Kaufman and Chief Operating Officer Jeff Rosenthal.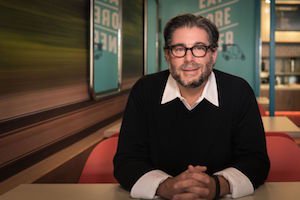 Kaufman, who made a name for himself in business and franchise development for big brands, most notably Tower Records and The Coffee Bean & Tea Leaf, was encouraged by a longtime friend during one of his regular trips to Turkey to use the infectious national love for döner as the inspiration to start his own company.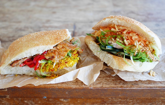 With the intent to begin this journey, he phoned friend and former Vice President of Business Partnerships at Levy Restaurants, Jeff Rosenthal, securing his interest in the venture. Together, they began mapping out the trajectory of a dream that is now in full swing.