"Chicken Schnitzels" Debut on new Wienerschnitzel Menu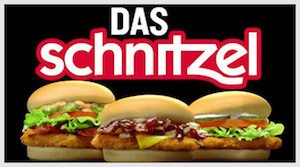 (Gerry Furth-Sides) Three new Chicken Schnitzel Sandwiches debut on  the Wienerschnitzel menu this spring celebrate the company finally offering its namesake "Schnitzel" to customers  for the first time.  They include Classic Ranch ($3.49), BBQ Bacon ($3.99) and Blazin' Bacon Guacamole ($4.49). Each Schnitzel Sandwich is made with a potato chip breaded chicken patty.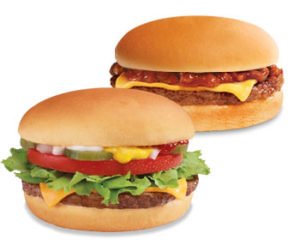 The sandwiches continue the trend of fast food with a "tongue-in-cheek" twist because Wienerschnitzel does not actually serve Wiener Schnitzel ever since  John Galardi created the first store.  So the company always capitalized on this in a whimsical but considerate manner that encourages feedback in the same way.
I would not be writing this except that in all the years of being an editor,  the Wienerschnitzel marketing company contact took the most time to understand and connect with us at LocalFoodEater.com.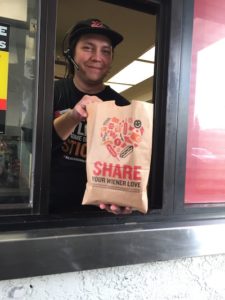 And the staff is so sweet.  We told this server we would eat our dessert first and be back around again. He laughed and said," we'll be waiting for you!"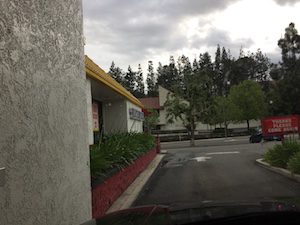 The flowers are real and the stores are immaculate. So it's no wonder that the legendary graphic artist, Saul Bass, was called on to design the logo. 

These days  there is also a commitment to the finest products possible that are eco-friendly and there are no trans-fats in the items.  Created the free-wheeling 1960's where (when fast food made in a  consistent, uniform fashion was a novelty in itself,  the new trend is to make it as healthy as possible and make it as much fun in more trying times.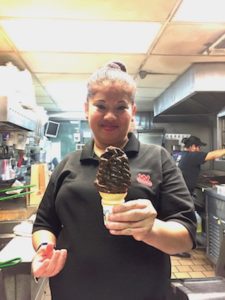 A new survey reveals that 70 percent of Americans frequently treat themselves to fast food to boost their mood, with Millennials even more likely to indulge in a fast food treat (81%).
Wienerschnitzel, the world's largest hot dog chain, created its first-ever "Wiener Index" to uncover the latest consumer trends in the fast food space  Below is a taste of the juicy tidbits found by the Wiener Index:
Crazy for Dogs: One hot dog isn't enough. On average, Americans think they could eat three hot dogs in one sitting and nearly half (48 percent) believe they could eat three or more.
Doggone Good: When it comes to toppings besides ketchup and mustard, Americans favorite hot dog toppings are chili (25 percent), onions (21 percent) and relish (20 percent).
What's in a Name? Americans' top nickname for a hot dog varies, with "Dog" (39 percent), followed by "Wiener" (29 percent), "Frank" (23 percent) and "Sausage" (9 percent).
A-frame Wienerschnitzel in Whittier, California, one of the first
Wienerschnitzel the fast-food chain specializing in all things, hot dog, founded in 1961.  The first Wienerschnitzel was founded by former Taco Bell employee John Galardi (1937-2013) in 1961.  This location, still operating today, was a hot dog stand located at 900 West Pacific Coast Highway in Wilmington, near Los Angeles.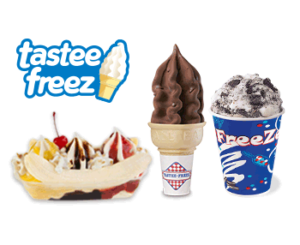 The chain is recognizable by the distinctive, fun  A-frame style roofs of its older restaurants, similar to the original structures used by IHOP and Tastee-Freez.  Wienerschnitzels now sell Tastee-Freez  ice cream, a brand also owned by Galardi.
Today it is also known as the World's Largest Hot Dog Chain with locations found predominantly in California, the southwest and the midwest.
The chain's advertising mascot is an anthropomorphized hot dog known as The Delicious One, who runs from people who want to eat him.