Top 2017 Ethnic Trends are Rediscovered Classics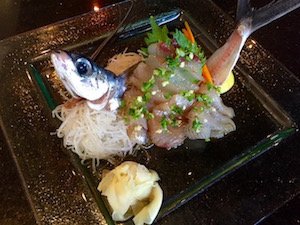 (Gerry Furth-Sides) Expect trends starting in 2016 to gain momentum and be recognized nationally in 2017.   The theme: rediscovered classics that are created, marketed and branded magnificently for success. 
They are: (1) anything from Japan, especially if it is sake or matcha; (2) artisanal food from Spain,   (3) multi-unit location restaurants doing authentic ethnic food (making pizza and BBQ "discoveries" all over again); (4) Classic restaurants  keep up with the times, including superb new cocktails and esoteric wines (5) whole fish;  (5.5) Pan-American cuisine,  (6) ethnic street snacks turned into surprisingly sophisticated, exquisite fusion desserts; (7) Indian street snacks that distinguish themselves regionally;  (8) delivery of dinner ingredients instead of dinners;  (9) Authentic food festivals (10) Hyped trendy places that turn out to be real films about food and  (11) films about food  (12) chefs writing memoirs instead of cookbooks are on the rise, though not necessarily with a higher level of quality.
1. Japan – think classic matcha tea and historic sake- have been revived and distributed on a world scale, along with new versions, such as at classic-turned-contemporary American  Shuhari in Venice and sweets at The Daisy nearby.   Kura's Korean chef Daniel shows his reverence for the Japanese tradition of sushi by training extensively experience in Japan and at fine dining restaurants in America such as Spago.  His version of Flying Fish is shown above.  The exquisite Kompai! film party at the Japanese Consul's home was a highlight of the year and a lifetime experience.
2. Spain Reigns on the Plain and all over the world.  Artisanal food products from Spain (chorizo along with wine, sweet fruit treats), long beloved in Spain and Europe, are making their way to the mainstream in America.
Best of the Best Spanish Artisanal Meat at La Española Meats
3. Chain, Chain Chain — Linking authentic Ethnic.  Multi-unit locations do it up right. (Holy Cow) BBQAlways popular individual BBQ which never really was not popular, is as a multi-unit operation with Holy Cow with an even more more authentic air about it, 800 degrees pizza, whose chefs were personally trained by Peppe Miele.  Folks t acted as if pizza and burgers have just been introduced in America for the first time ever.
4. The classics endure and take a lead.  Long-standing restaurants be they decades old or centuries old, such as Pasadena's Celestino and The Raymond 1886 maintain a delicate balance are being rediscovered for maintaining a balance updating the classics.
http://localfoodeater.com/pasadena-raymond-place-lunch/Classic (Raymond and Celestino)
Best Historic: The Raymond Restaurant and 1886 Bar in Pasadena
5. Classic whole fish, historically considered a good luck dish for Asian holidays.  Visually stunning and natural,  the fish just breaks apart and the major bone is left on the table, making it easy to eat.  The idea is becoming more popular as the perception of restaurant chefs that customers don't want to look at the eyes and tail is changing.  We're happy.
Chef Oliver Ross' New Zealand Snapper: "Whole for the Holidays"
An add-on trend is making healthy, sustainable fish accessible (see Spain products for this, too).
Aro Latin, which serves up two of the best whole fish dishes also is a trend we wish more of with Pan American cuisine.
Top Ten to Try: Holy Mole and Other Heavenly Dishes at Aro Latin
9. Updated Authentic Ethnic desserts:  Here is Kura's version of the popular Korean Teriyaki, red bean paste and custard-filled batter mold fish cookies.  The chef added to it Black Sesame ice cream with black sesame crumble, making it the perfect Korean, Japanese and American dessert .
Chef Brian Koopers Persimmon Torte on the dessert menu at the new The Corner in the Water Garden, Santa Monica, features six layers of genoise with shipped cream, studded with persimmons and apricots – shades of the finest Austro-Hungarian Empire!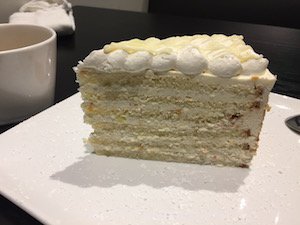 7. Authentic Indian snacks and street food are distinguishing themselves from rather mundane copycat menus, including cooking classes featuring the most popular ones.
Famous Indian Snack Recipes from Award-Winning Mayura Restaurant
8. Authentic Ethnic Food Festivals 
Brit Week introduced us to Lesley Nicol, who played Mrs. Patmore, the endearing, most popular chef character in Downtown Abbey, and who turned out to be even more charming and witty if possible.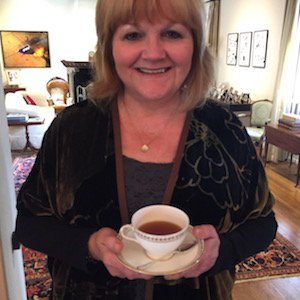 New Food Festival downtown every week: Smorgasbord, the concept vendors in booths and in trucks around the parameters of the old produce market at 7th and Alameda, which came to town from Brooklyn, where attendance tops 30,000.   Plenty of free parking in a nearby structure with easy access, picnic tables in the middle of friendly diners and non-food vendors.  The original Bledsoe's from Compton and Ugly Drum BBQ (no brick and mortar yet) are worth the trip.  Goa Taco from New York offers a delicious fusion of pork belly tacos on Indian Parantha bread made on site.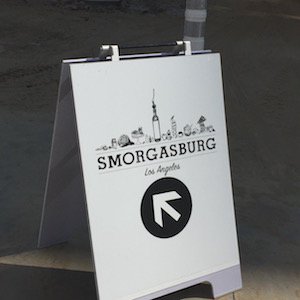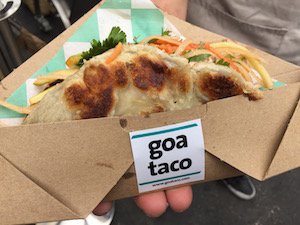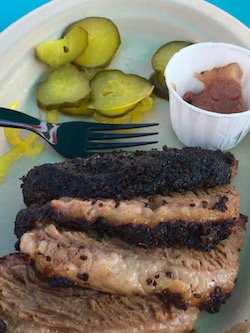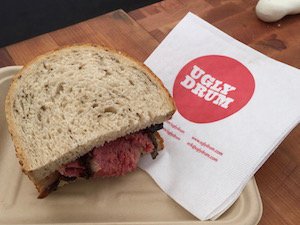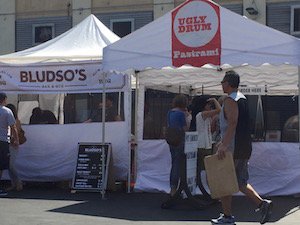 9. Hyped places that turn out to be authentic:  Lodge Bread in Culver City.   We have discovered places that have been hyped in the media as the "next new thing" can be astonishingly worthy of "hype" – in this case lines out the door existed among neighborhood folks in the know, and now as a destination place.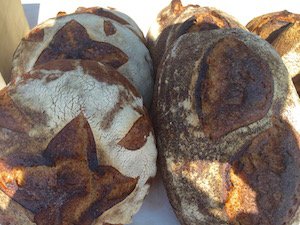 10. Romantic comedy films about food are getting better and the documentaries are superb.  We toast to Kampai! For the Love of Sake, which takes viewers on the most exclusive and historic family breweries in the bitter cold  winter season.
More chef memoirs instead of cookbooks, not memorable ones yet.